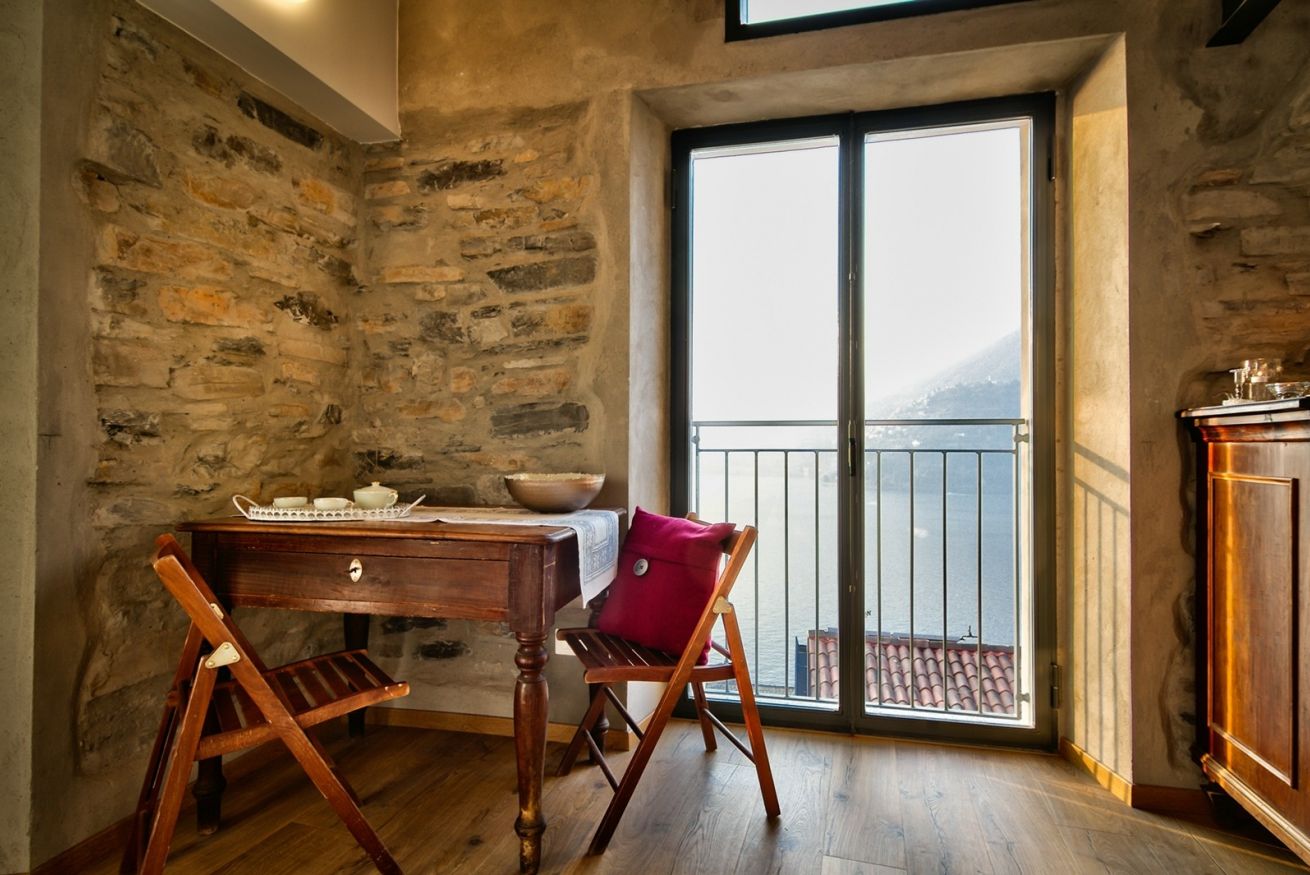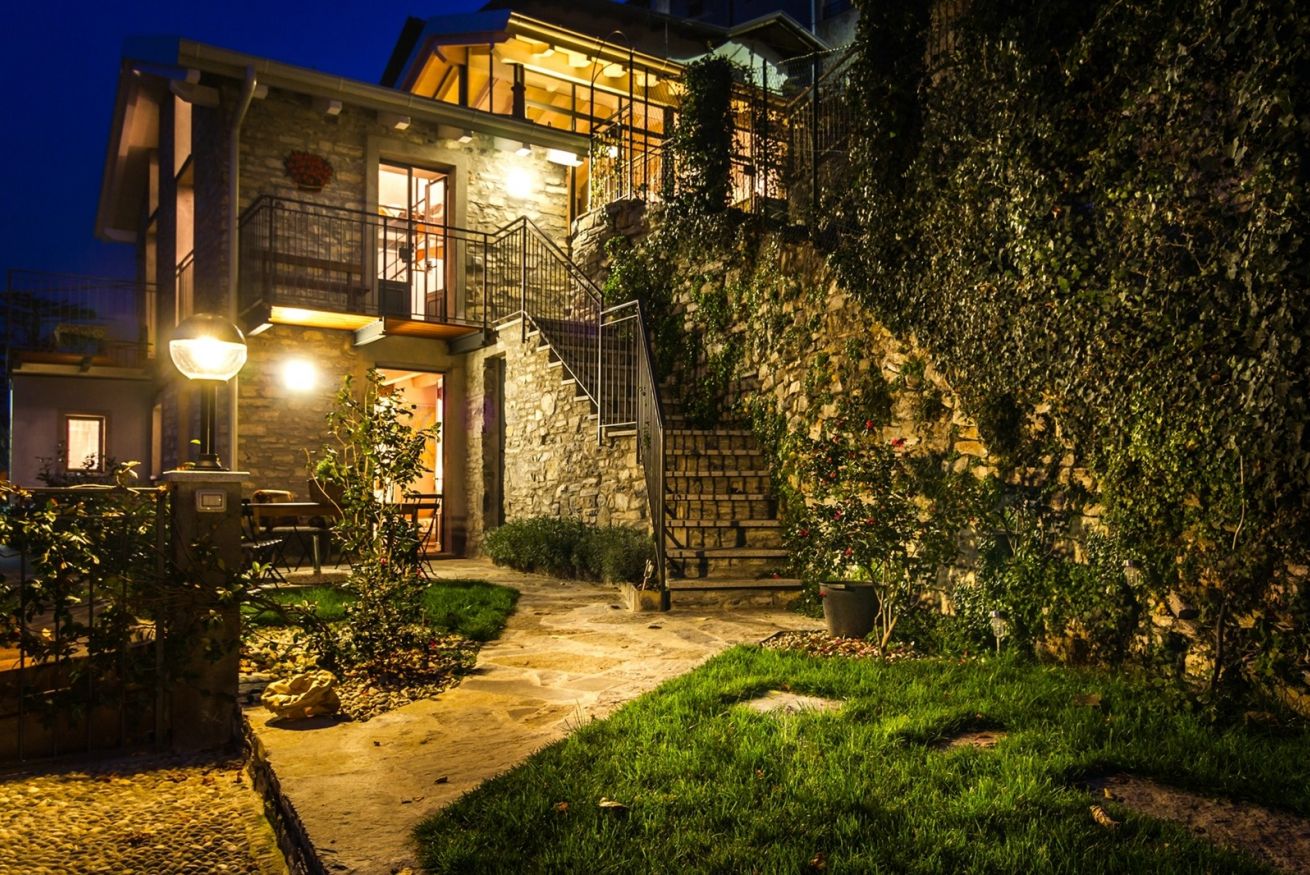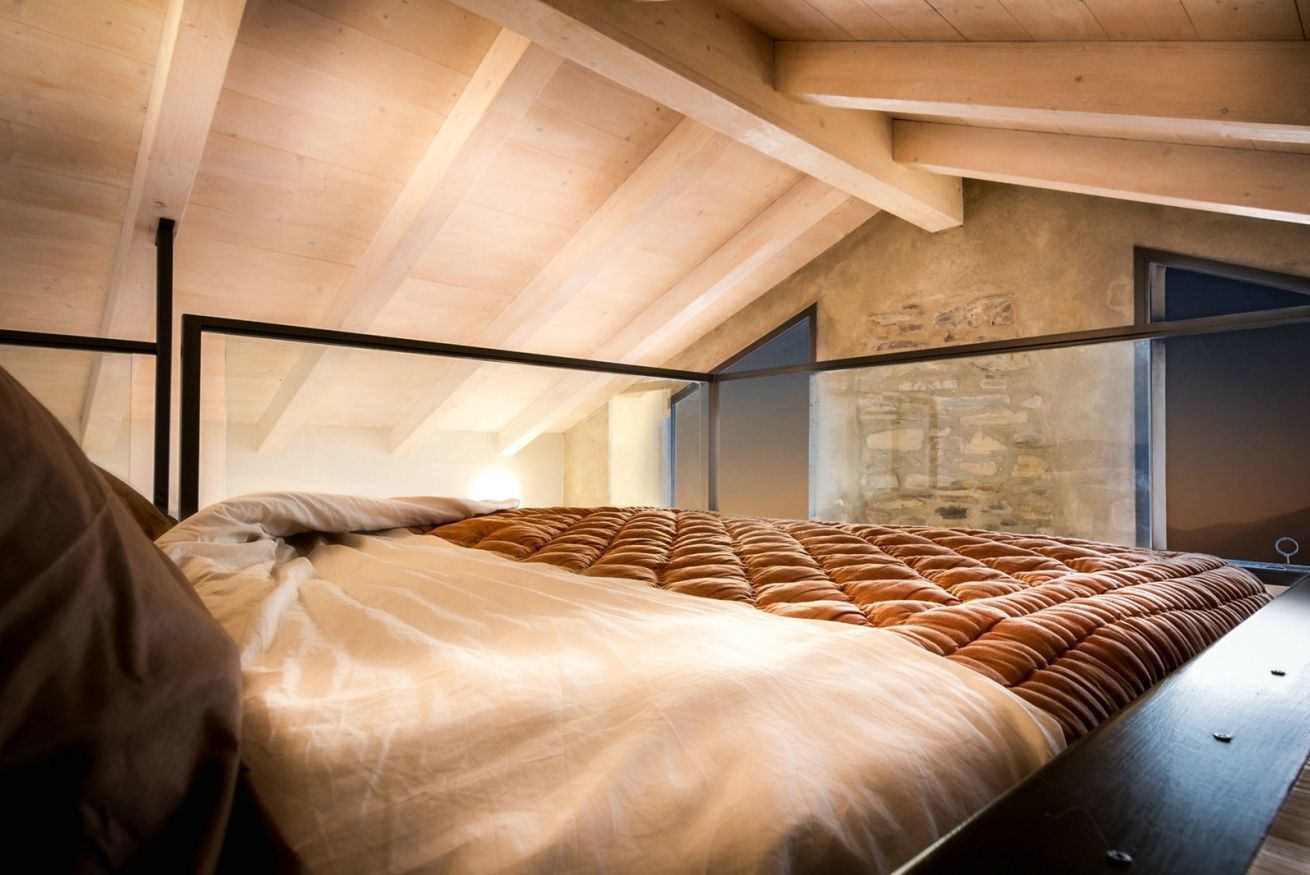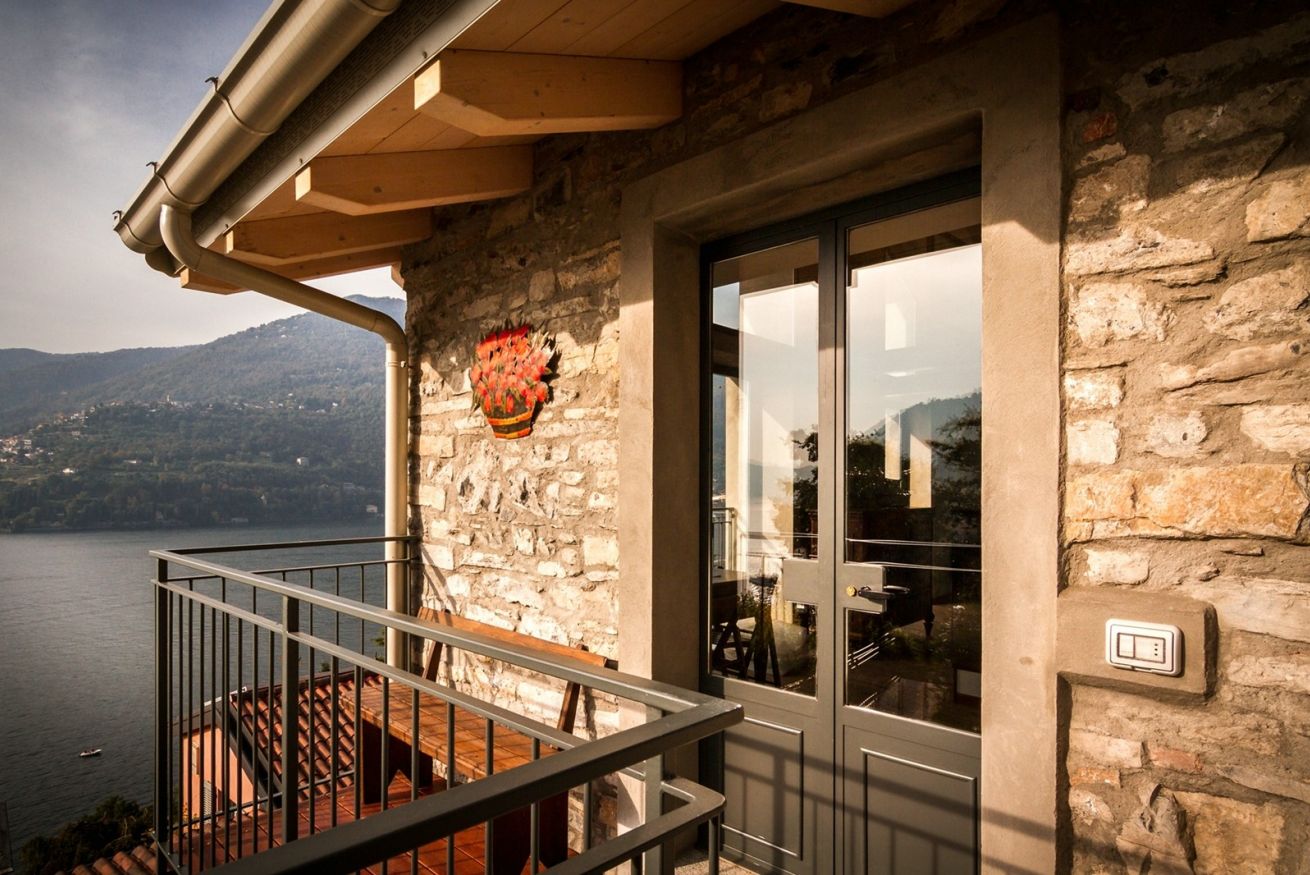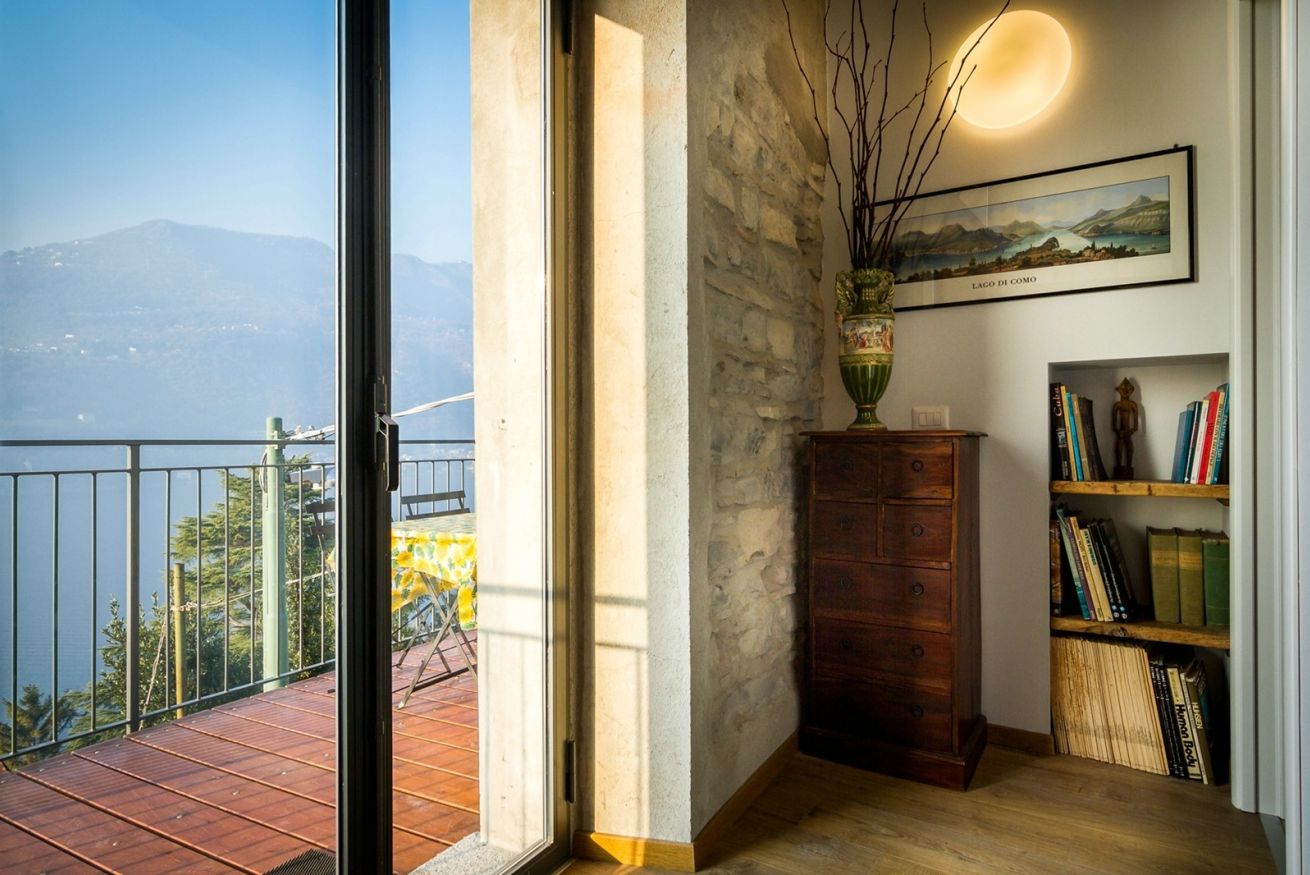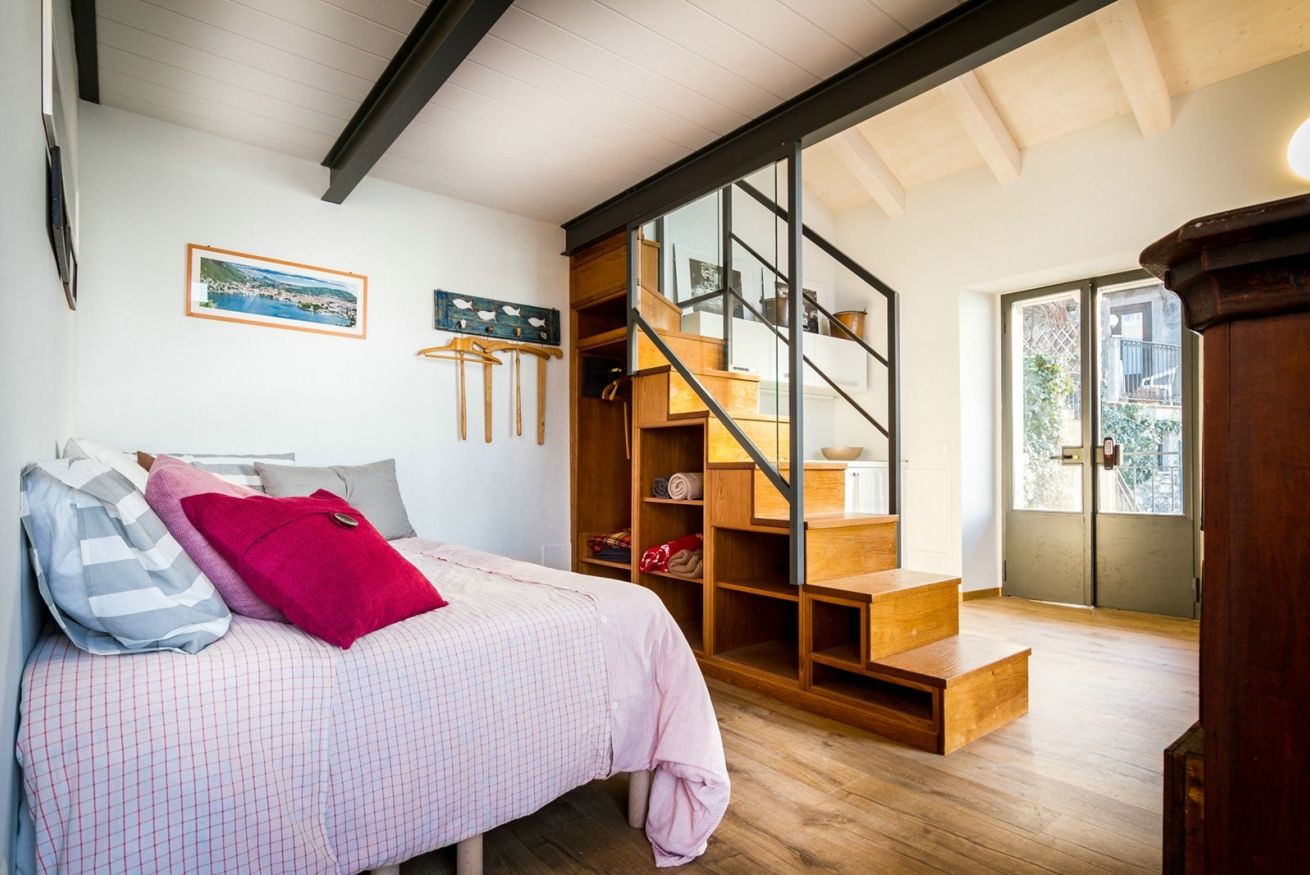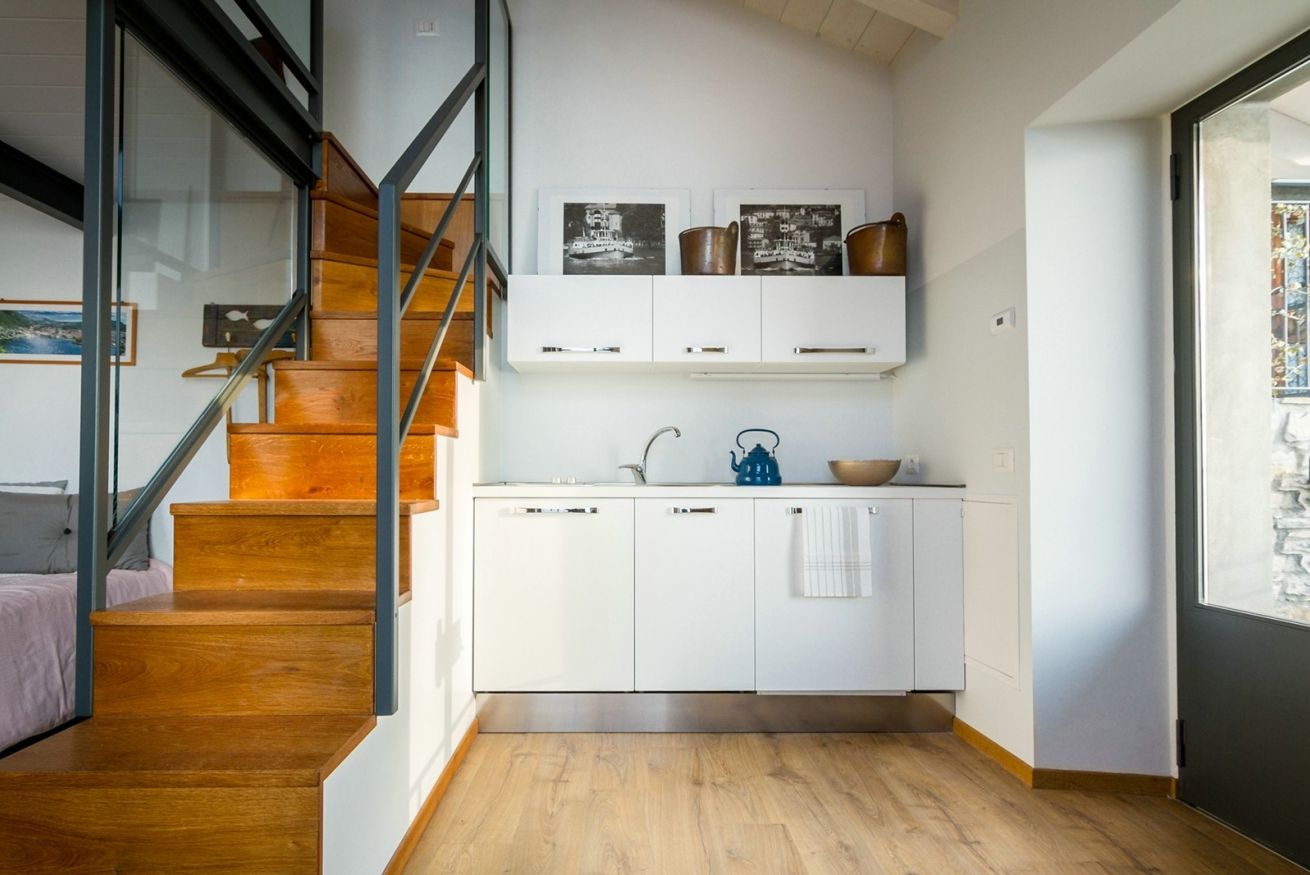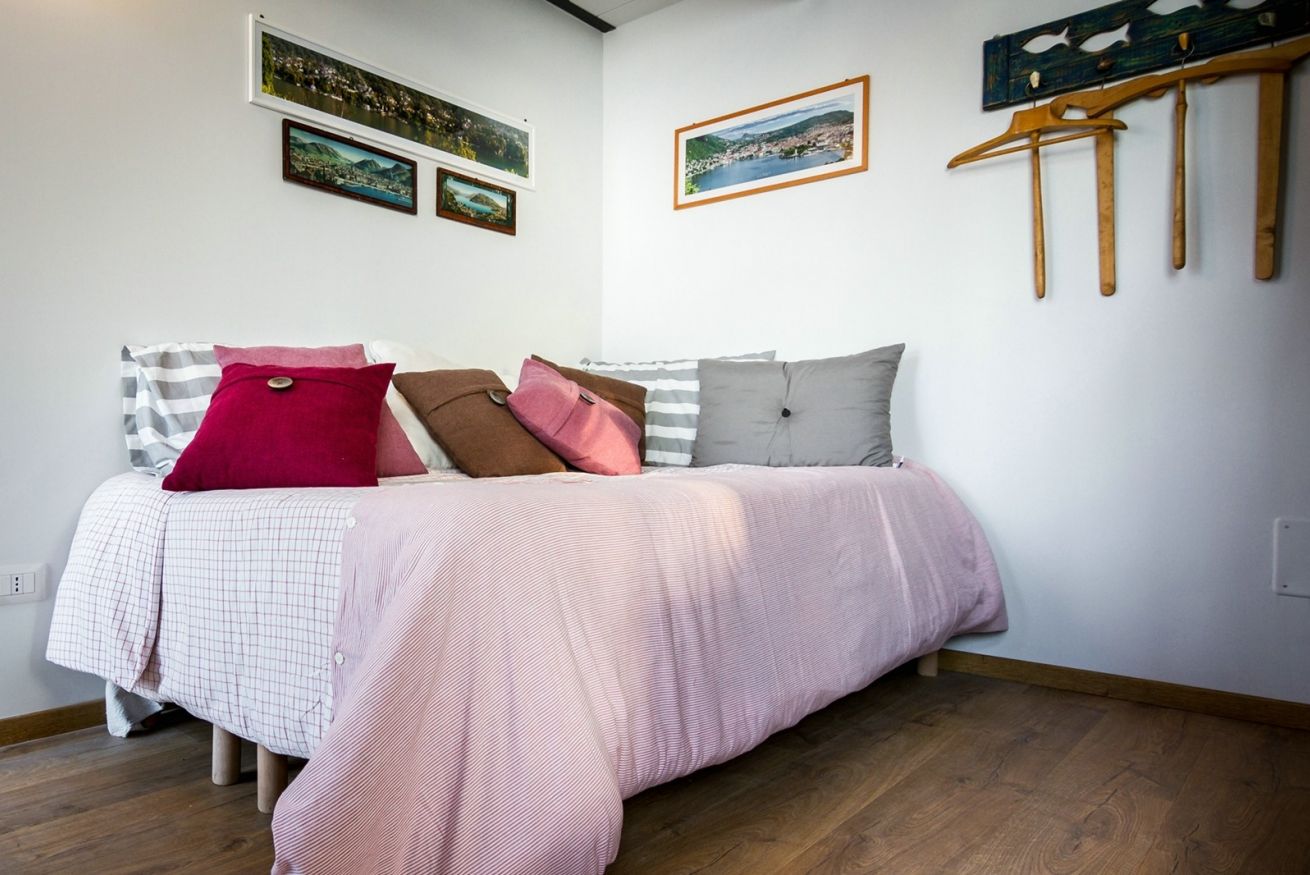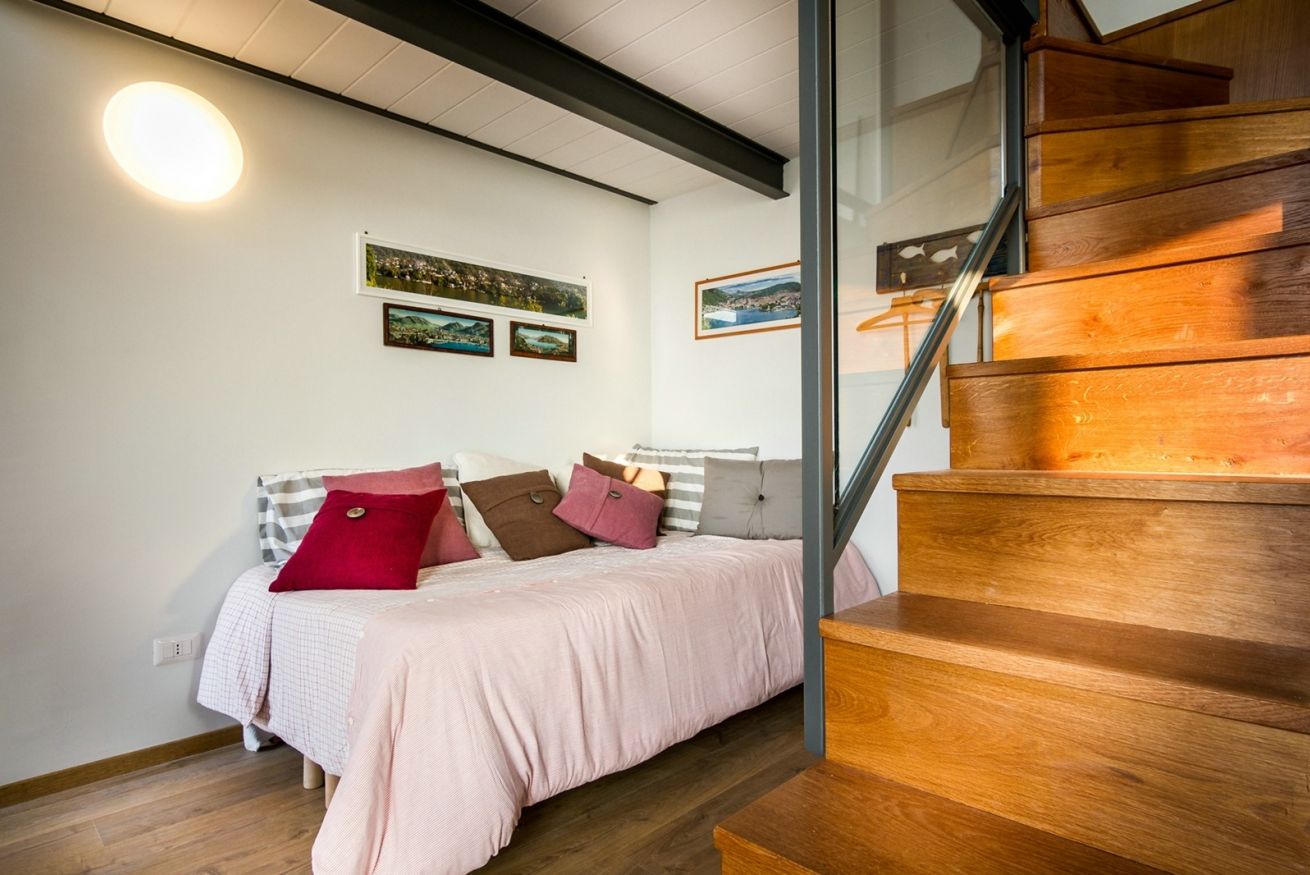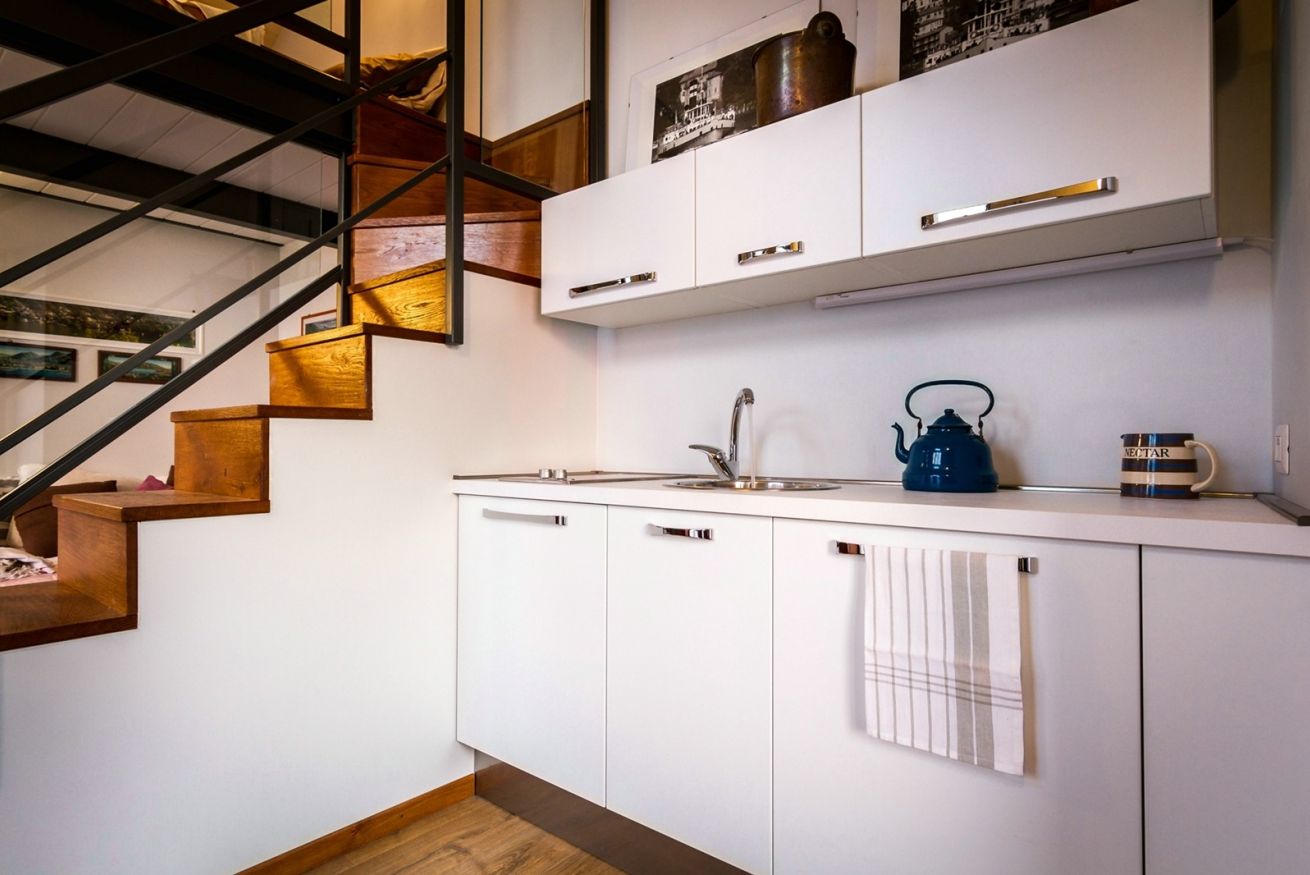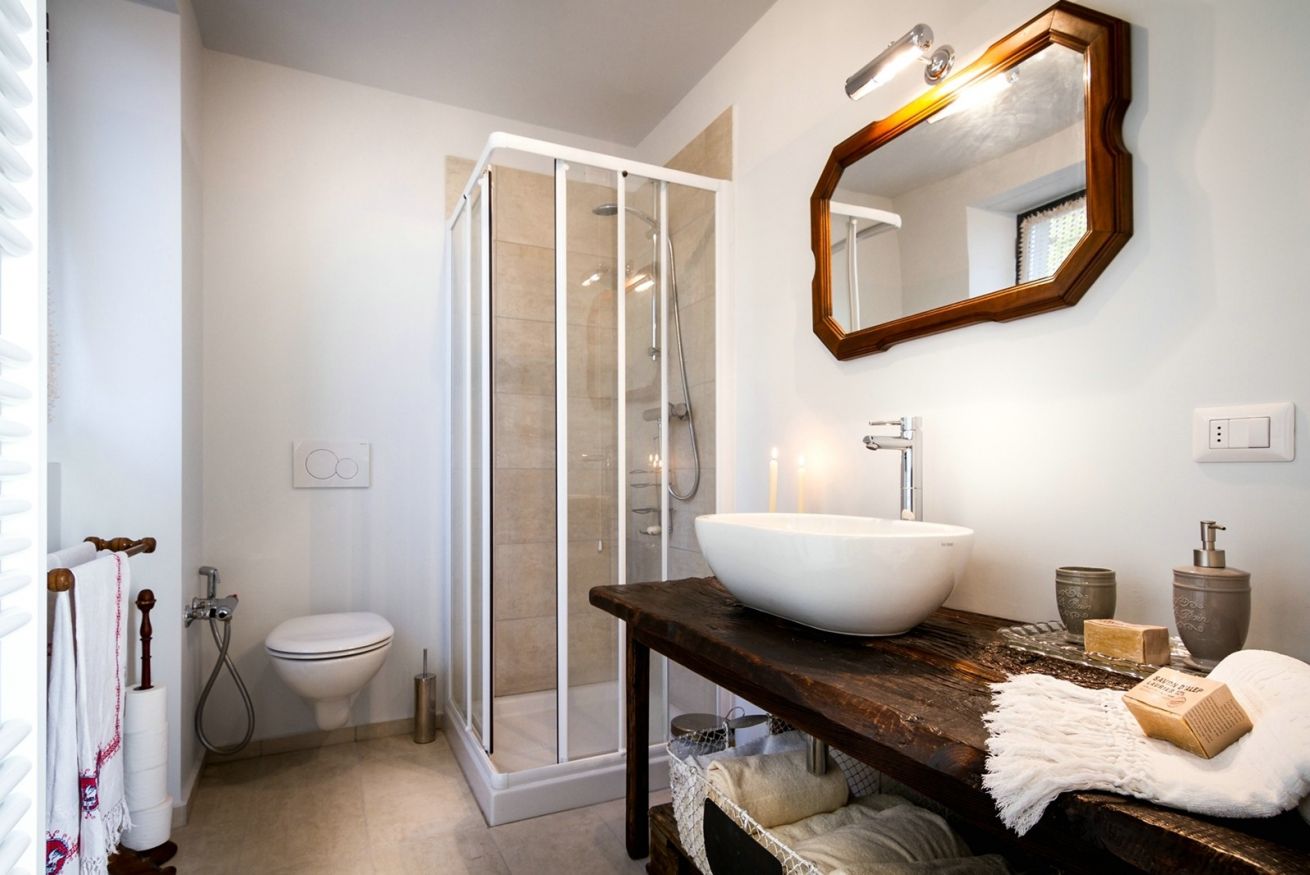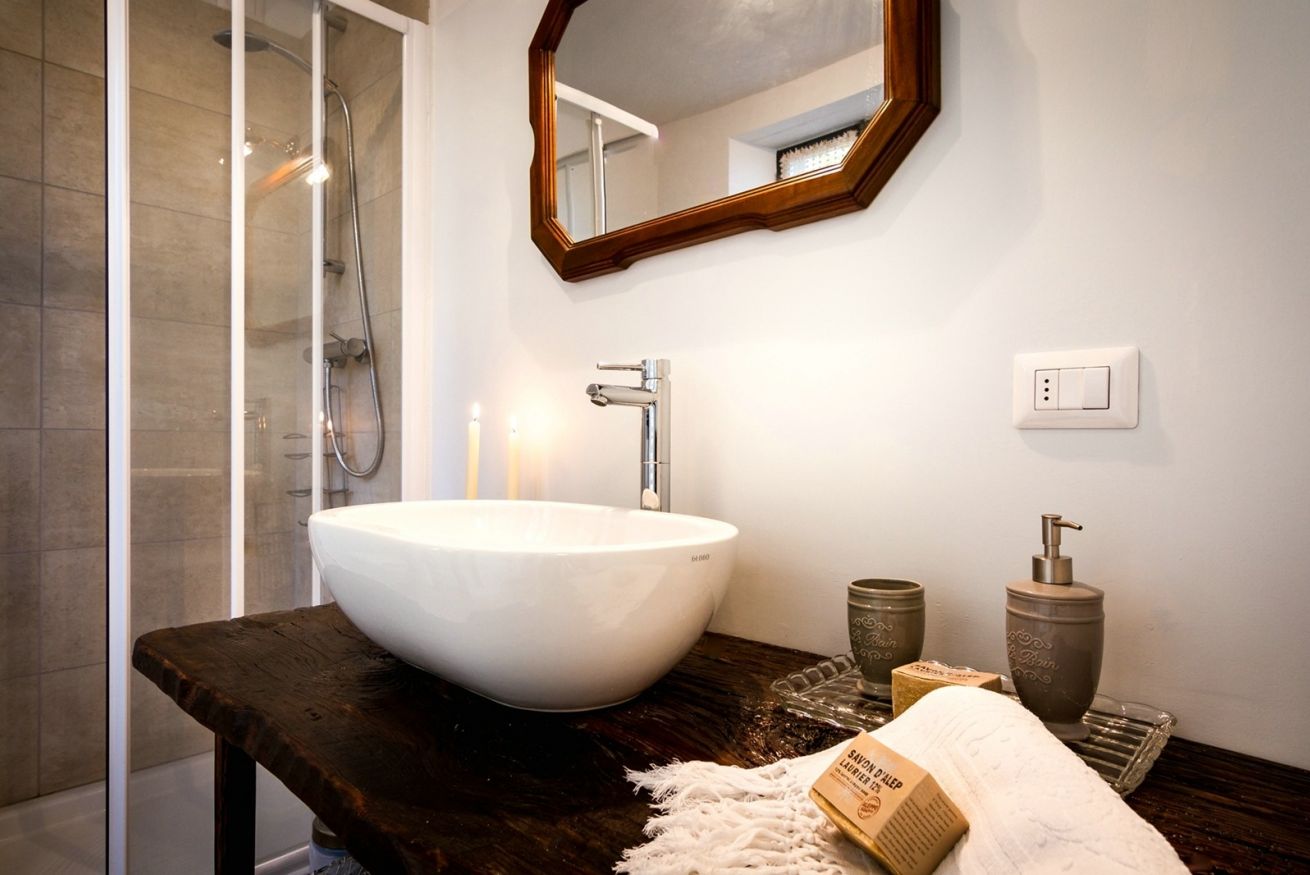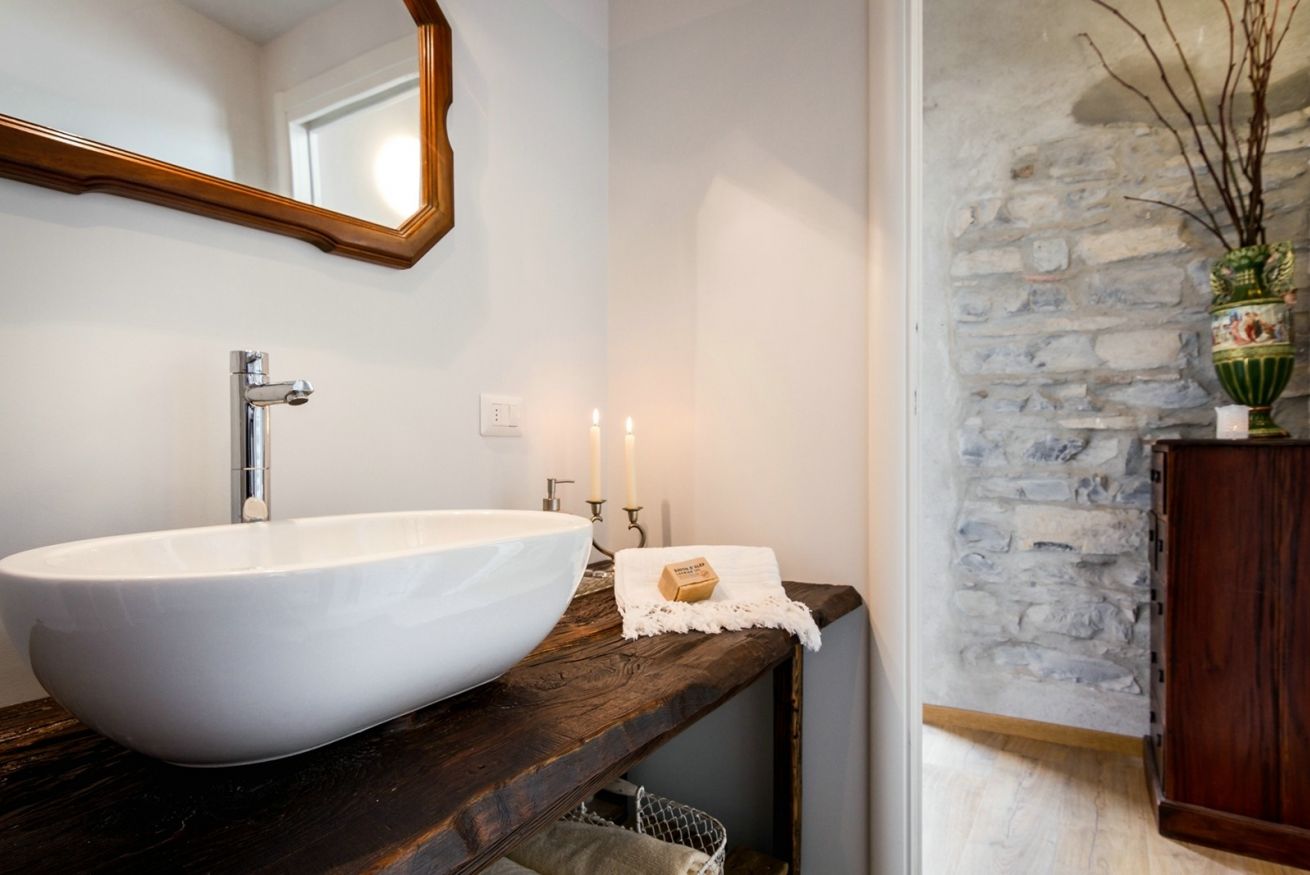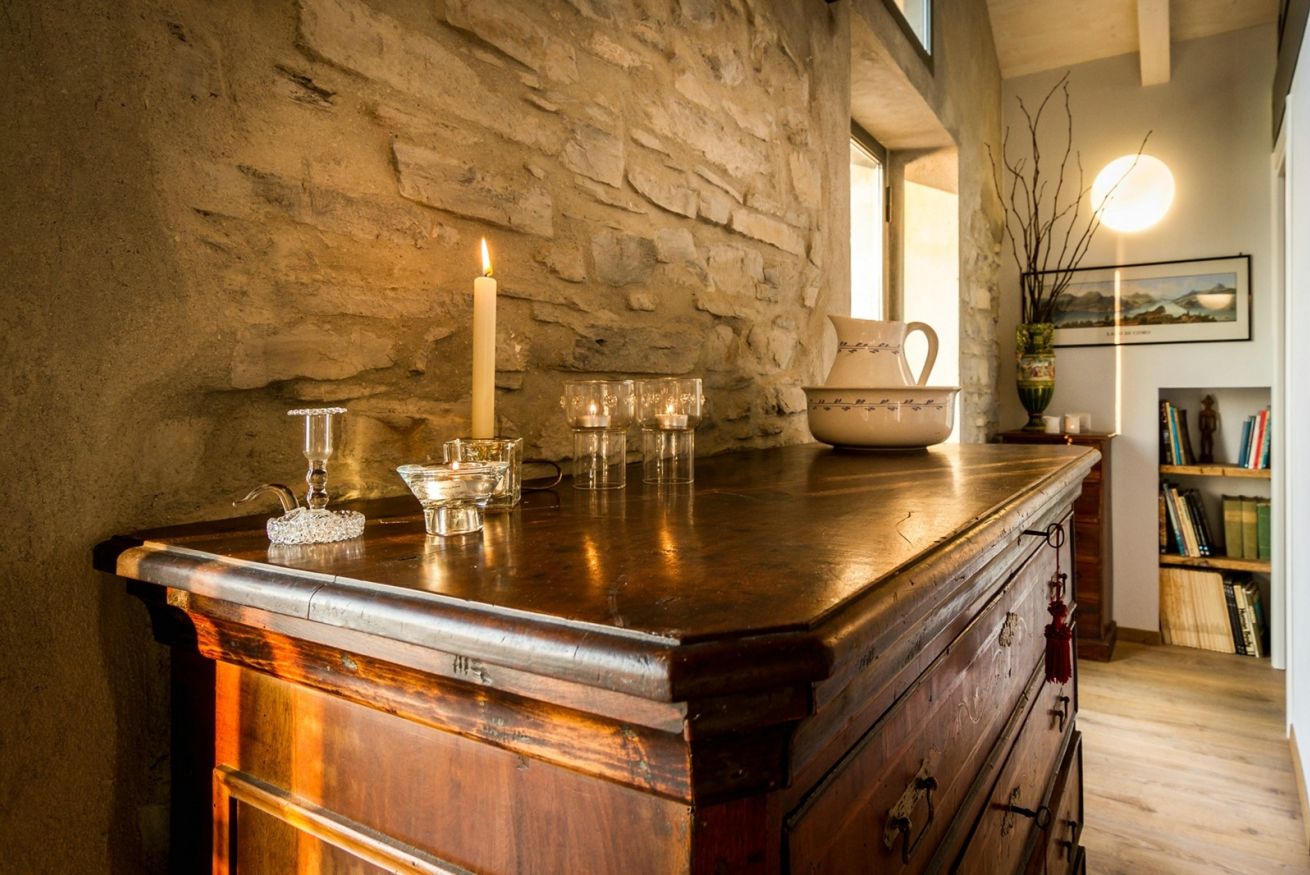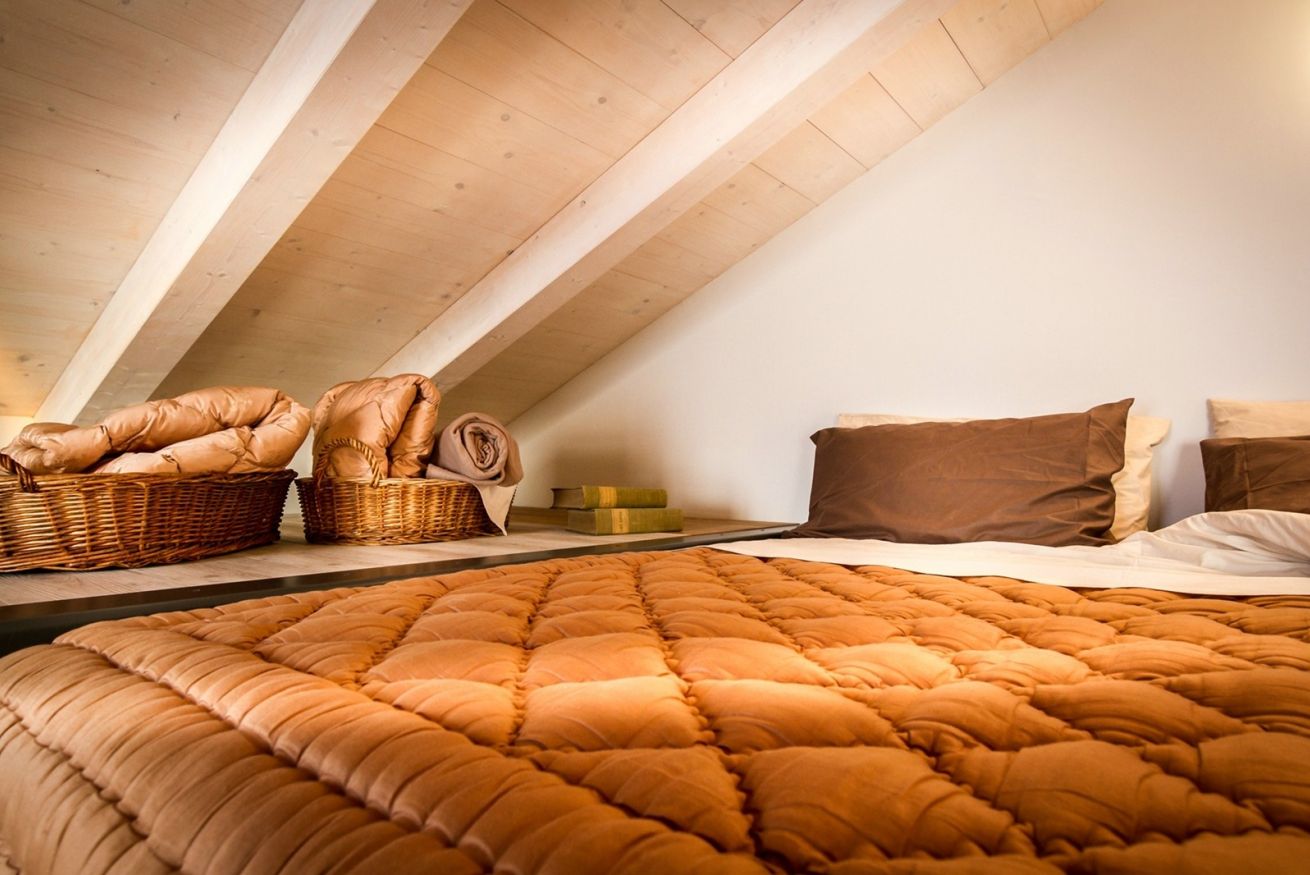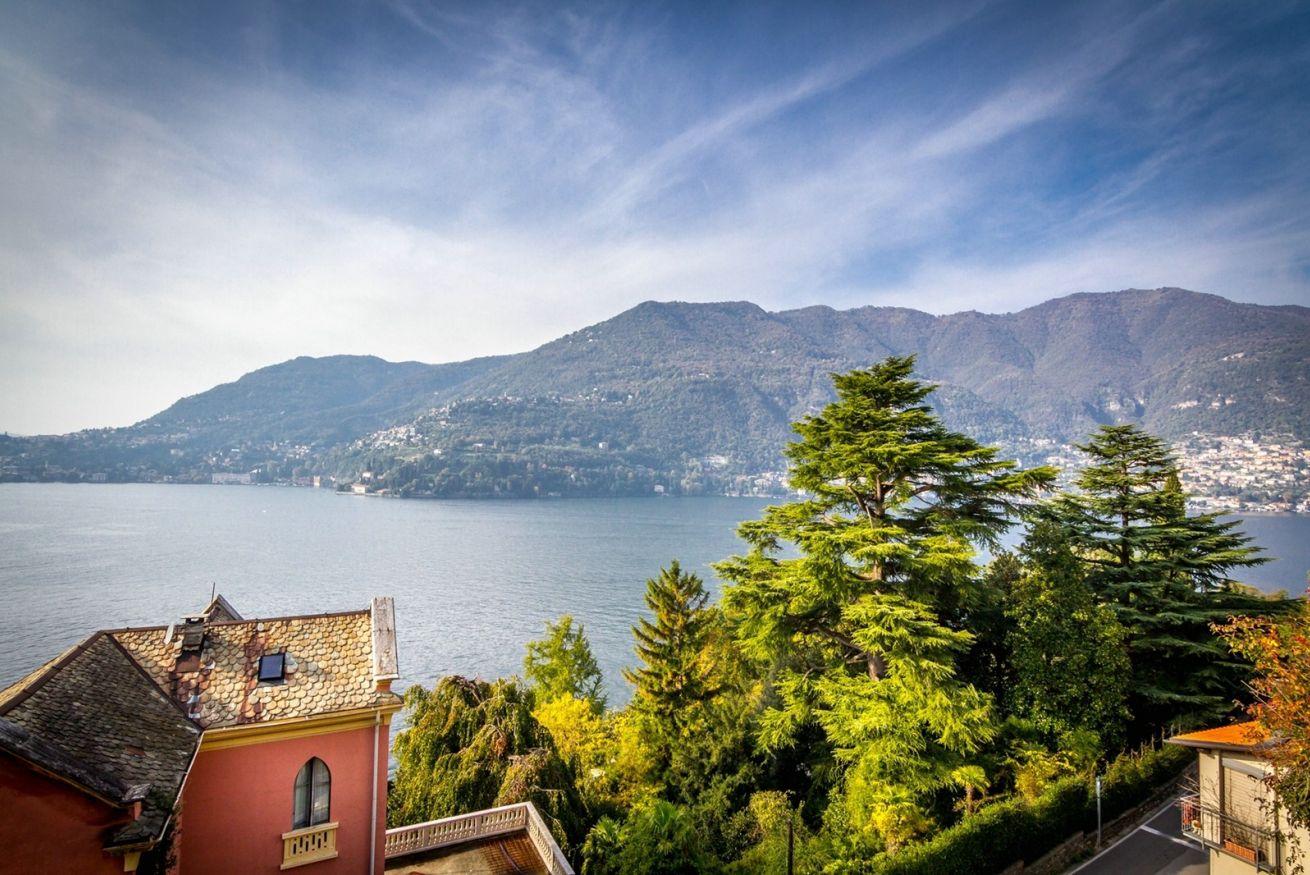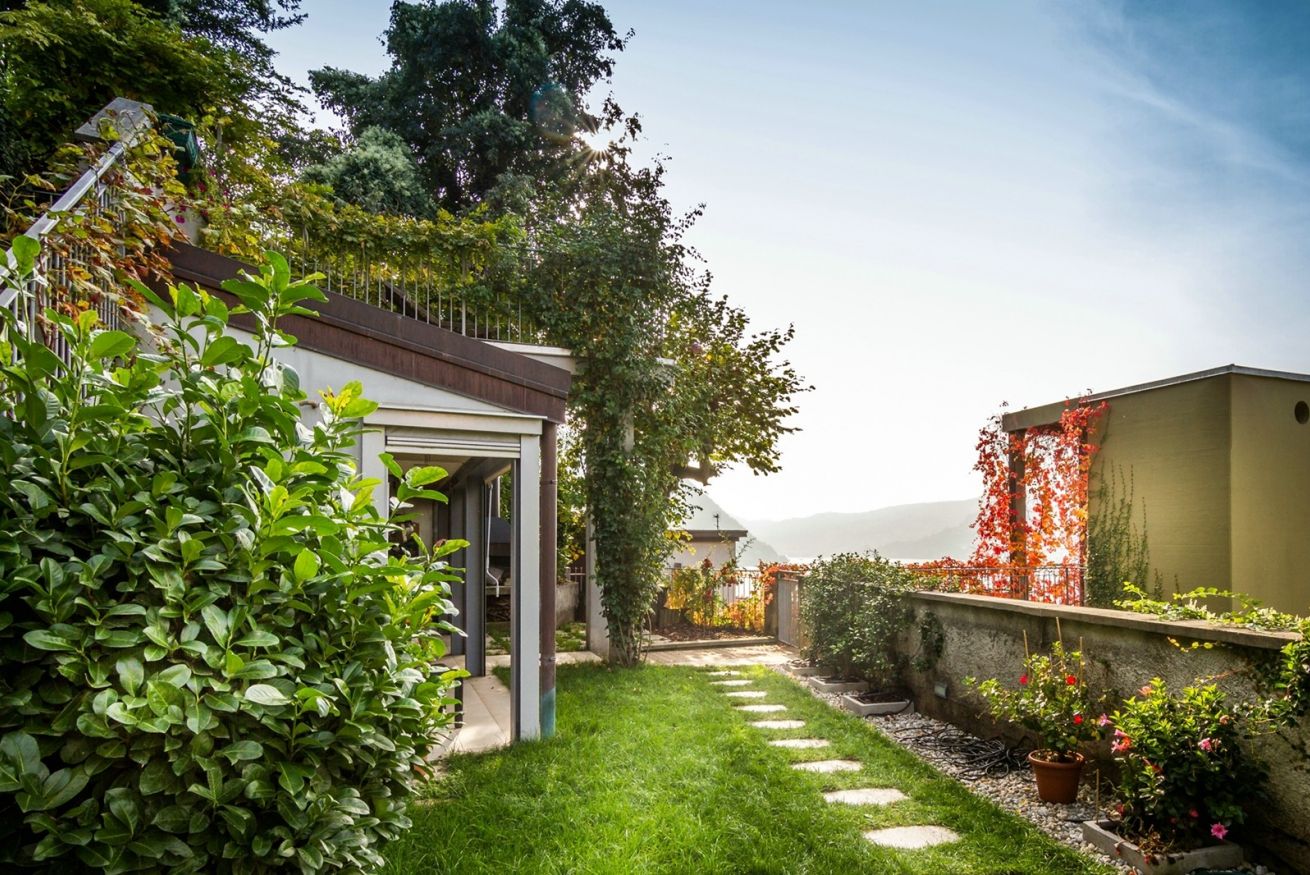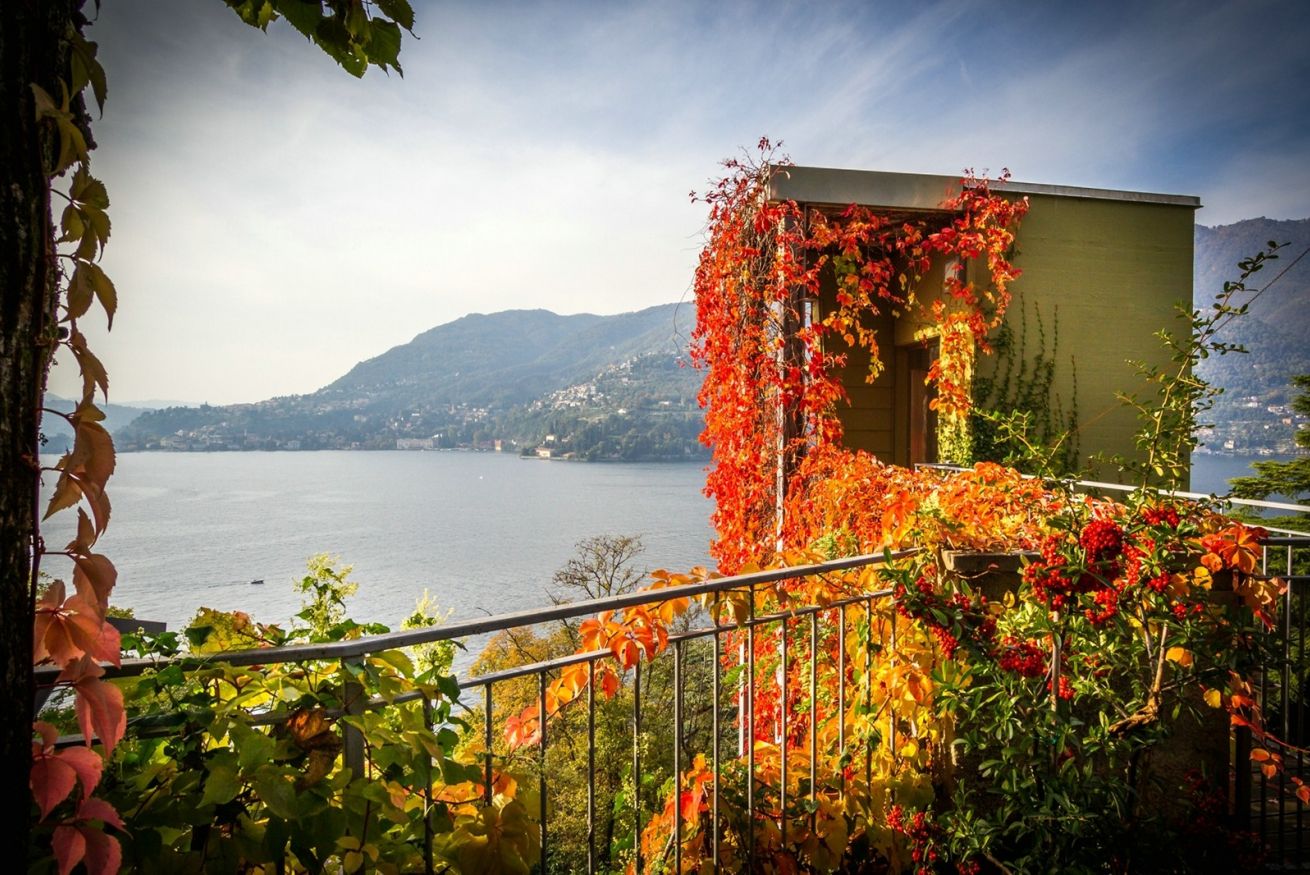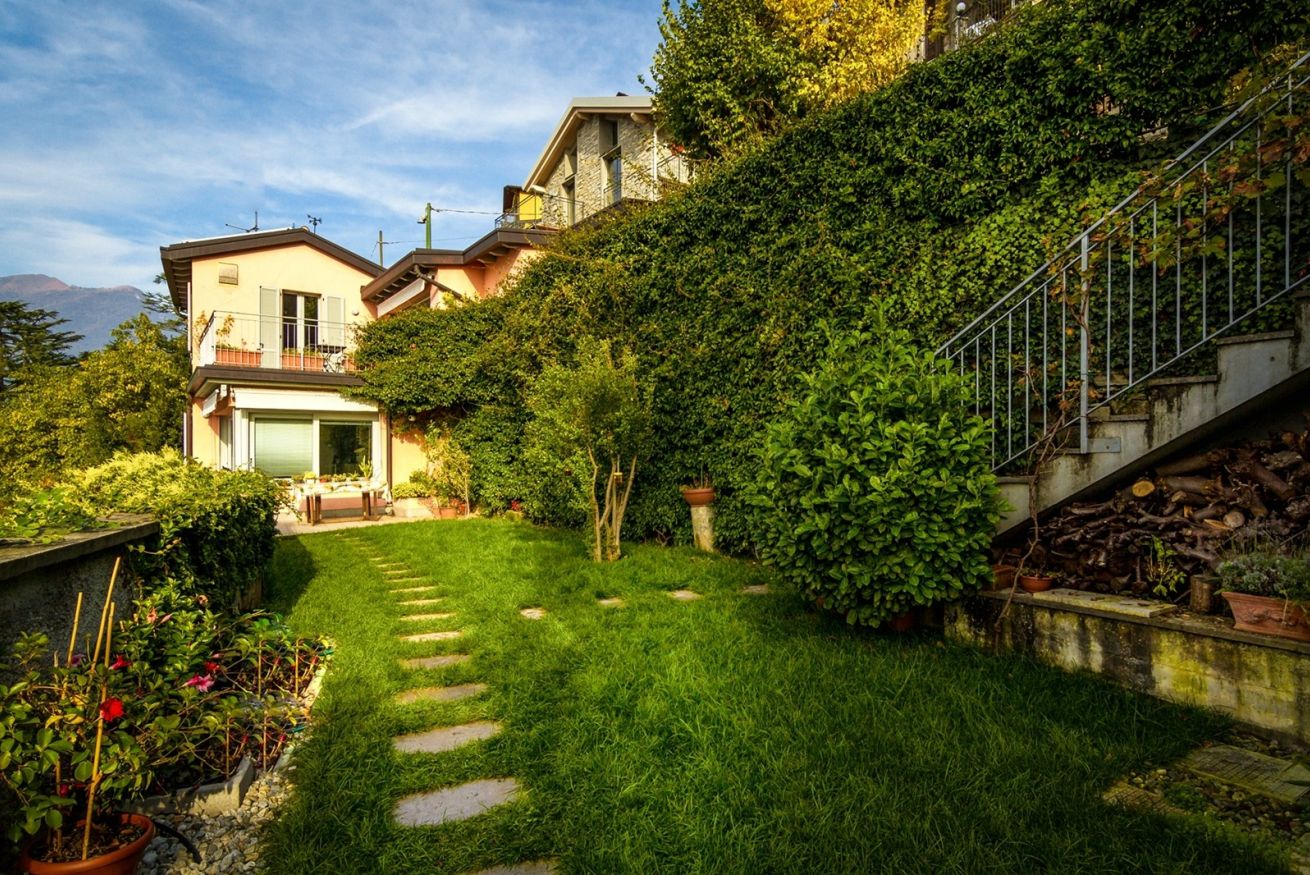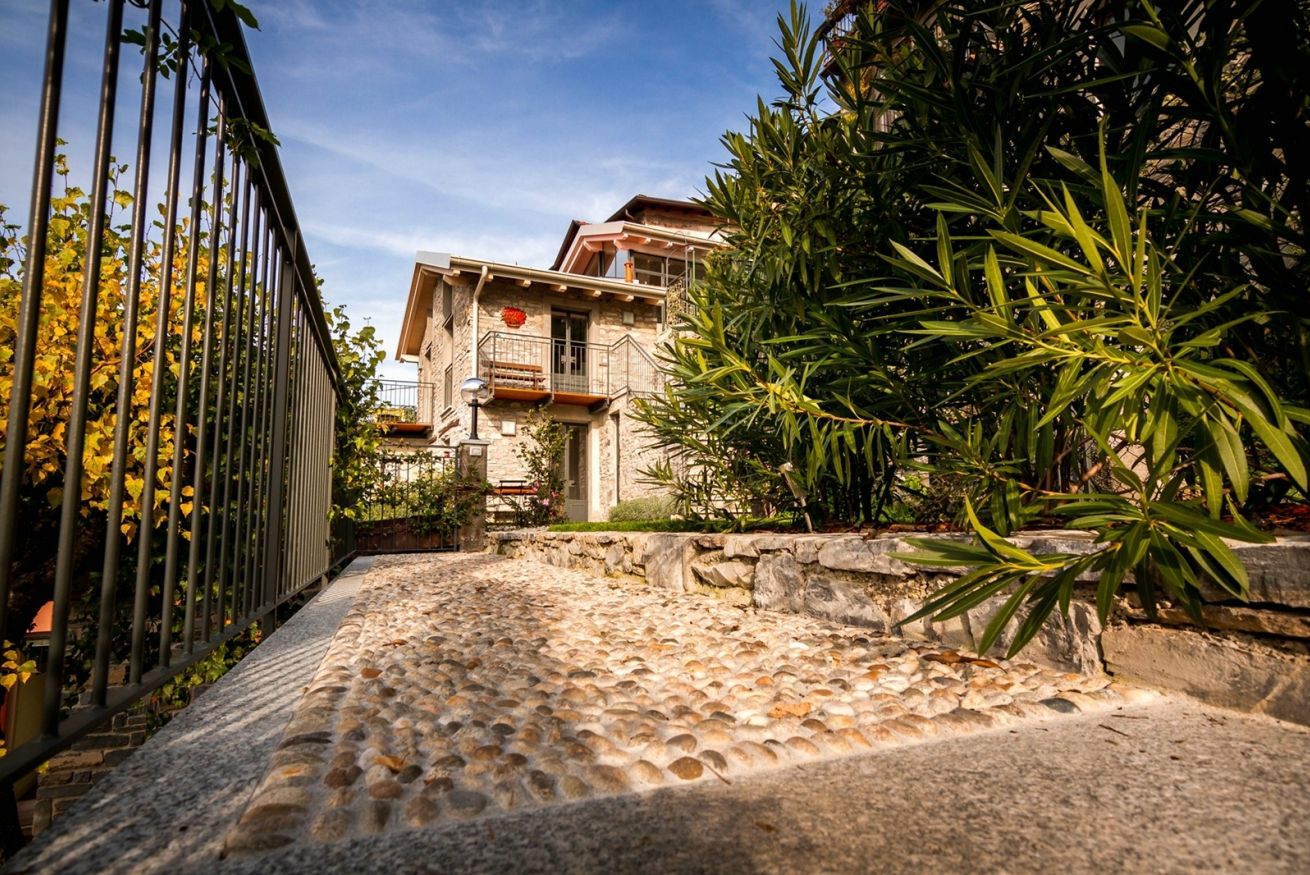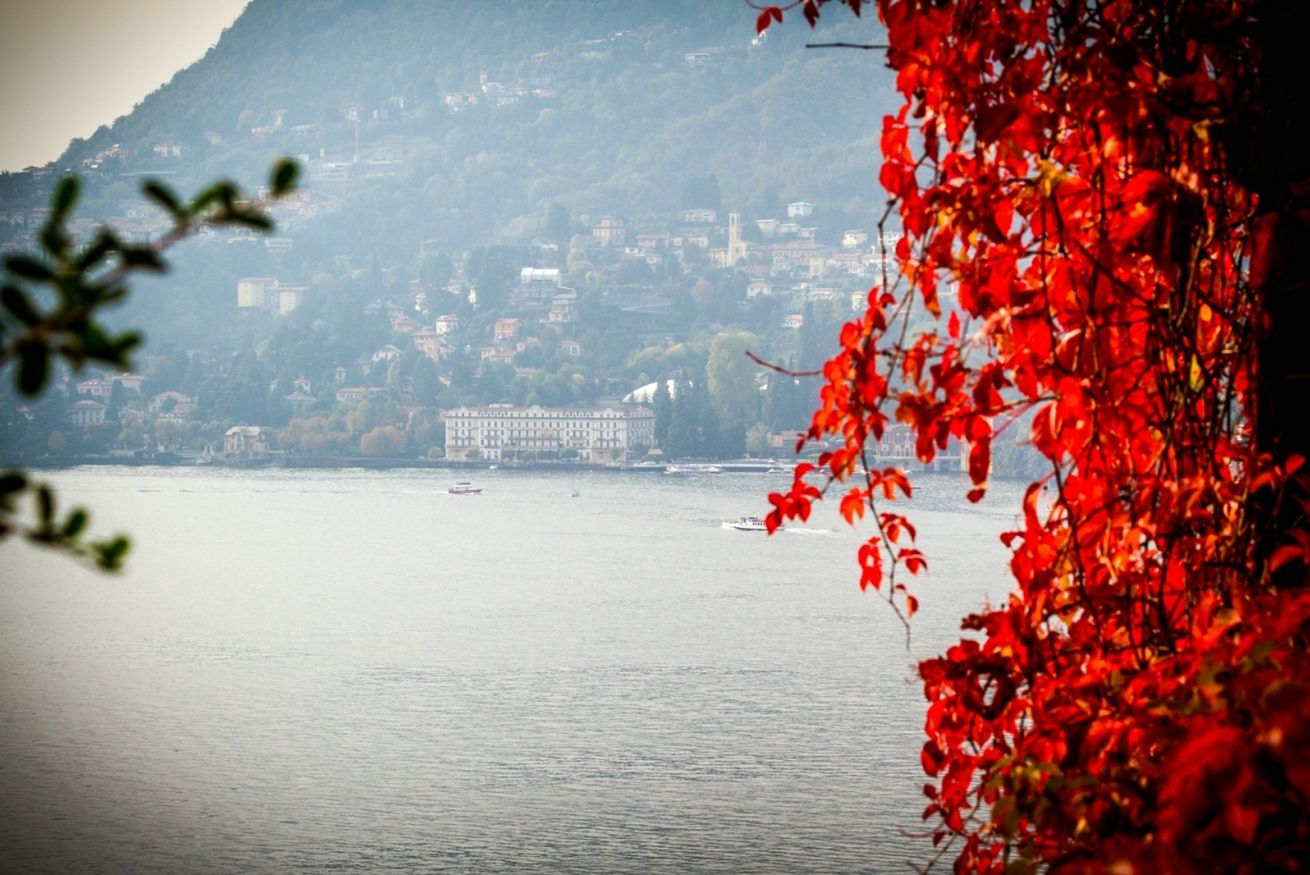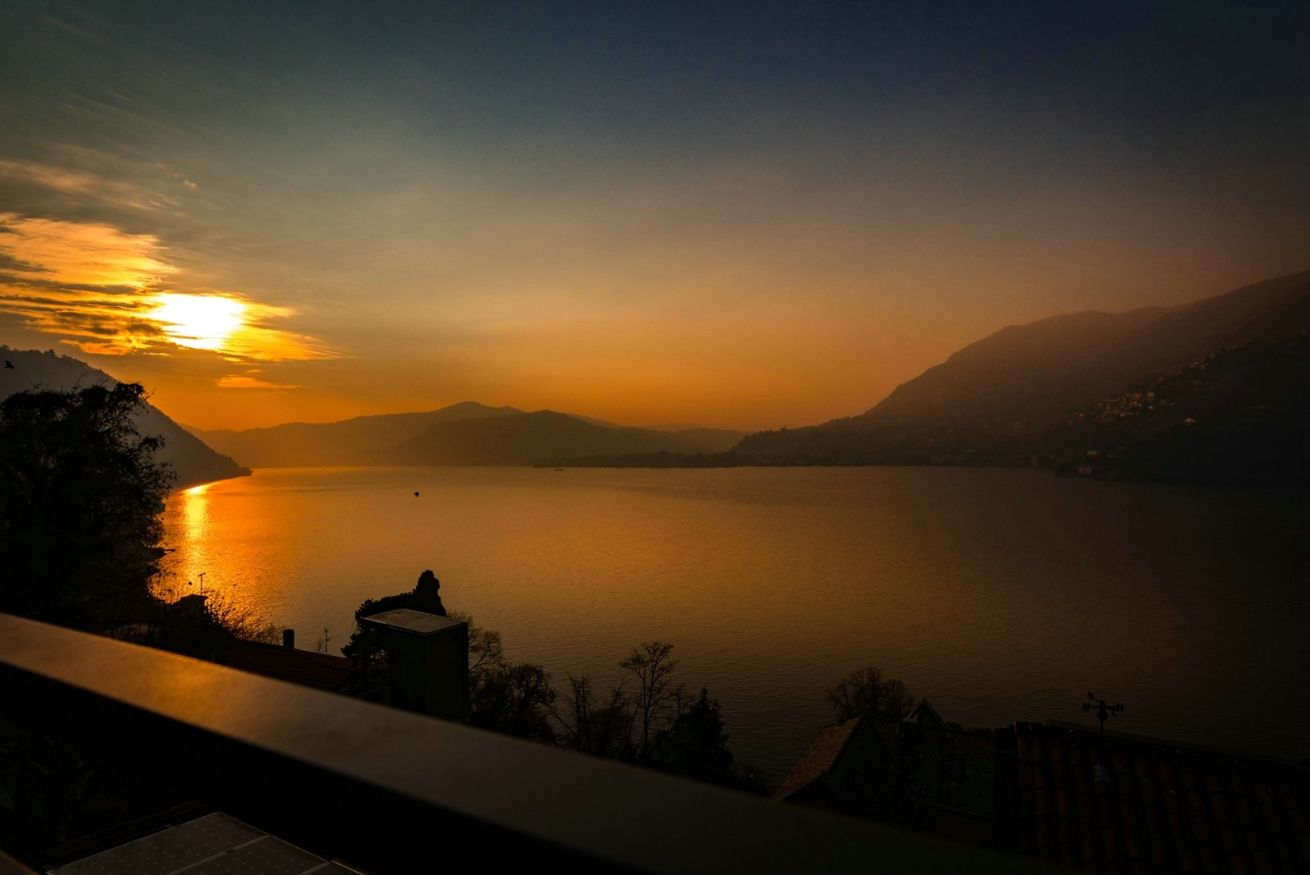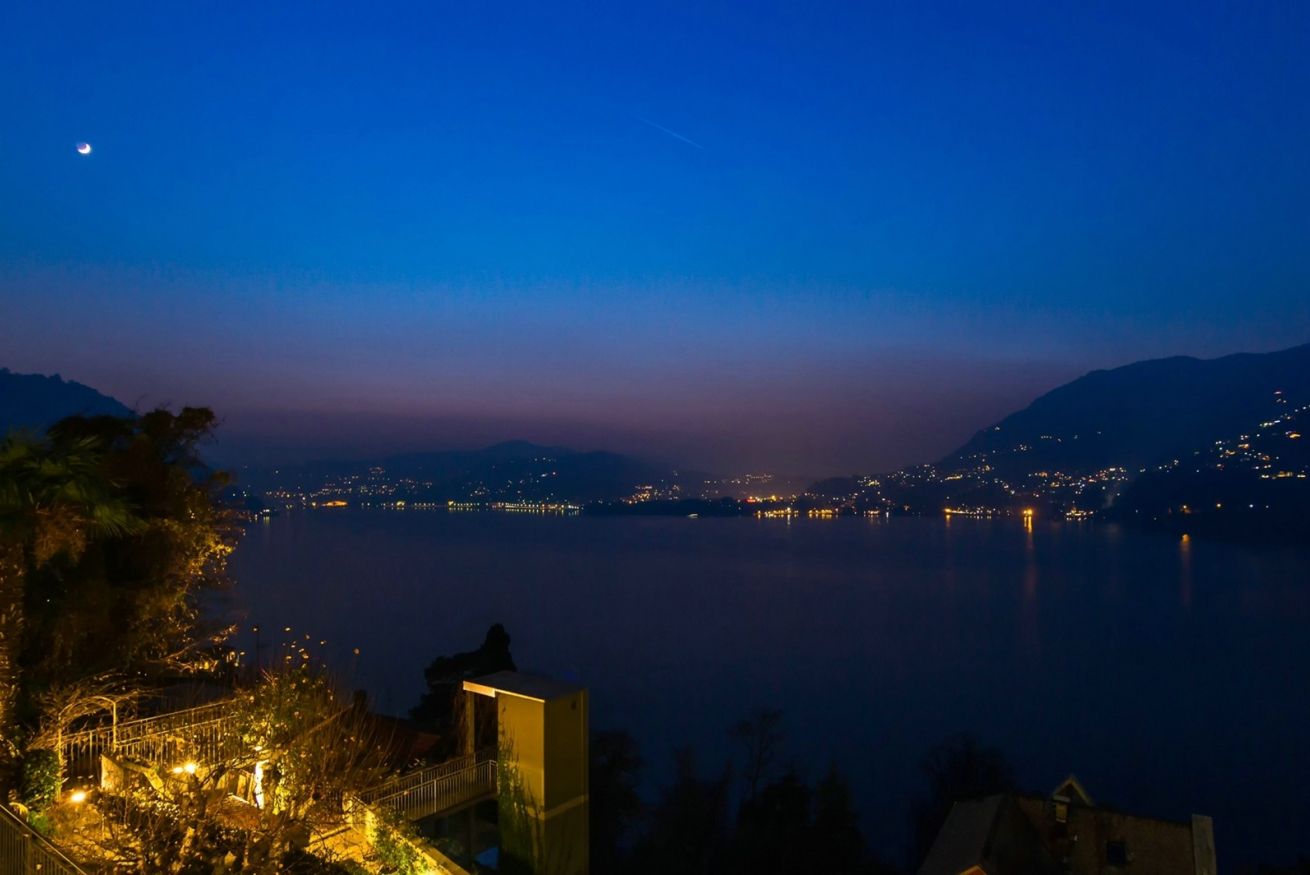 Le Casette Tivano
Apartment

- Via Caronti 76, Blevio (CO) - Blevio
Description
"Looking out at the lake, drinking good tea. That's his only luxury. And what an enormous luxury that was"
– Banana Yoshimoto, The Lake

GENERAL INFO
The lovely Tivano apartment within "Le Casette" residence near Lake Como is the ideal retreat for travelers seeking tranquility in a warm atmosphere with great views. Interior decorators did not leave things to chance: the furniture is Lombardian-style, from the ancient inlaid chest of drawers to the table, chairs, and crockery of the early twentieth century. Even the bed and bath linens include hand-embroidered sheets, pillowcases, and towels. Guests can feel the romantic past come to life in this home. Tivano is the perfect nest for couples seeking tranquility and beauty.

ADDITIONAL INFO
From the spacious terrace and from the large windows of the living room and the double bedroom on the mezzanine, the lake view is astounding: it embraces the shore from Como to Cernobbio, from Villa d'Este to the picturesque villages of Moltrasio and Carate Urio. At times, the house seems to be suspended between earth and sky, overlooking the lake. Furnished with recovered antique furniture, it provides all the warmth of tradition but also all modern appliances (a hob and an oven, a fridge and a freezer, a washing machine and a dishwasher, an iron...).
A huge perk is the veranda: a large common area for the guests of the two "Casette" apartments (Breva and Tivano). The veranda is made of stone, wood, and glass, and it opens onto a small courtyard where you can enjoy your meals outside.

EXTRAS
Due to the structure of the house, the apartment is not suitable for small children and pets.
Extra cleaning and linen are available at an additional cost.
Transportation can be provided, please contact us!

ACCESSIBILITY
There is an elevator available for bringing luggage upstairs, but not for everyday use. Please note that you will have to take stairs after the elevator and carry your luggage. There are stairs in the building and on the way to the lakeside.

PARKING
Complimentary parking spaces are available upon request in the parking lot near the external elevator that leads directly to the "Casette".

NEIGHBORHOOD
This apartment is in Blevio – one of the little towns around Como lake. There is a grocery store / gastronomy within walking distance and nice lakeside restaurants and a beach just down the hill.
Situated between Como and Bellagio, Blevio is a great starting point for your travels around the western branch of Lake Como.

HIGHLIGHTS & HOME TRUTHS
>Sunsets and happiness.
>There are books in various languages, a radio, and turntables with many vinyl records of classical and pop music for the guests' enjoyment.
>No TV in the apartment, but there is Wi-Fi for easy Internet access.
>Some areas are shared with the guests staying in the other apartment of the building.
>Inconvenient access without a car.

GETTING AROUND
For the guests' convenience, we advise them to arrive by car. Como city is a 10-min drive away.
Traveling without a car is a bit more tricky, but not impossible. ASF Autolinee buses run between Como and Bellagio (line C30), between Palanzo and Como (C31), and between Piano del Tivano and Como (line C32). The bus stop "Blevio – Piazzetta Monumento Caronti" is located nearby. Tickets can be obtained from the driver (cash only) or in designated places such as in a magazine in via Caronti 40 in Blevio. However, please note that the buses don't run often and services stop at around 8 pm. Taxi rides are available, but not easily attainable in the region.
Alternatively, those who wish to explore the lake, can go on a ferry ride – a local ferry service operates between Blevio and Como, though infrequently – there are only around 4 ferries a day stopping in Blevio. Tickets and timetables are available on the Navigazione Laghi website.
From Como, it is easy to travel to Milan and Switzerland (Lugano, Bellinzona, Locarno) by train. There are also public ferries traveling to other lakeside towns from the pier in Como center.
From Bellagio, it is possible to travel to Menaggio, Cadenabbia, and Varenna with a car ferry. Another ferry line will take pedestrians to midlake towns such as Tremezzo.
The nearest airports are Milano Malpensa, Milano Linate, and Orio Al Serio in Bergamo. It is possible to arrange a direct shuttle to and from the airport at an additional cost.
For more questions regarding transportation, please do not hesitate to contact us, we will be happy to help and ensure that you reach your preferred destination!

TIPS
>We advise you to take a day to visit the marvelous little towns around the lake. Como city is the urban center of the area, but the little towns are gems with glorious lakeside villas.
>To travel and walk around Lake Como, especially in the little towns and in the mountains, comfortable shoes are a must.
>There are many public drinking-water fountains in the area, and the water is safe to drink unless stated otherwise. Tap water is also drinkable. You can carry your own refillable bottle!
>From the upper part of the garden, a couple steps will take you to La Strada Regia – a nearby trekking route that connects Brunate (Como) to Bellagio. The whole route can be done in 2 or 3 days, but it is possible to do it in parts and walk from one town to the next, e.g., from Blevio to Torno or Brunate.
>Look for traditional restaurants where you can try local foods such as Lake Como fish dishes.
>In Italy, many shops (especially the little ones) and services are closed in the middle of the day, so be careful to plan your shopping accordingly.
>Lake Como is one of the deepest lakes in Europe and the deepest in Italy. Swimming and diving are prohibited in many areas and can be dangerous. For those who wish to dwell in the water, however, there are some options. In Blevio, there is a small beach for swimming and wakeboarding. In Como city, there is an outdoor pool near Villa Olmo and a lakeside complex near Villa Geno where you can also go for a little swim in the lake. There is a beach bar, a restaurant, and lifeguards for your safety.
Lido di Bellagio and pebbly San Giovanni beach will be waiting for those who wish to travel and explore the beautiful town of Bellagio which lies in the middle of the two Larian branches. Locals and visitors also enjoy traveling to Nesso where the bravest swimmers can jump into the lake from the ancient Roman bridge near the waterfall.
>Lake Como is located in a mountainous region. The surrounding pre-Alps might not seem very high, but the climate is nevertheless affected by the nearby mountains, and temperatures can change quickly. Be particularly attentive to the weather when hiking, and bring some warm and waterproof clothes with you!

EXPERIENCES
There are so many great things to do around Lake Como! We can suggest and help you to arrange the following:

>Private boat rides
>Kayaks/SUPs in the lake
>Flights in a seaplane above the lake
>Yoga and meditation classes
>Wine tastings
>Cooking classes
>Hiking and foraging
>Mountain-bike tours
>Trekking in the mountains
>Guided tours to Milan

For more information, please contact us, and we will be thrilled to advise specific experiences that would suit your taste!

OTHER THINGS TO NOTE
Please note that all guests are required to pay a city tax of 1€ per night per person.
In this property, it is mandatory to separate the garbage. Recycling laws are strict in Italy.
Check-in: 16:00 - 20:00
Late Check-in: 20:00 - 23:00
Features
Check-in: 16:00 - 20:00
Check-out: 10:00
Standard occupancy: 2
Max occupancy: 3
Floor: 1°
Amenities
Converters/voltage adaptors
Location
Via Caronti 76, Blevio (CO) - Blevio