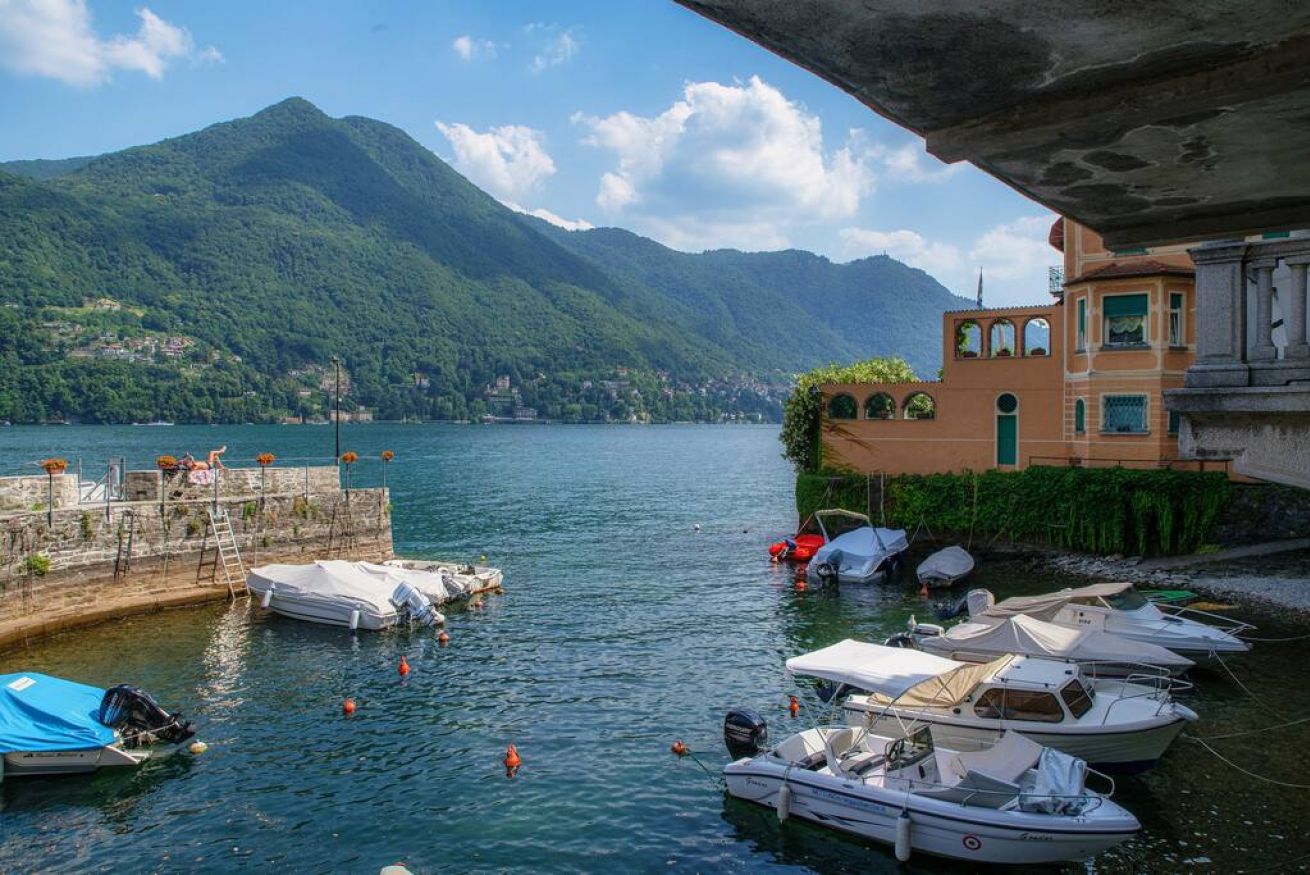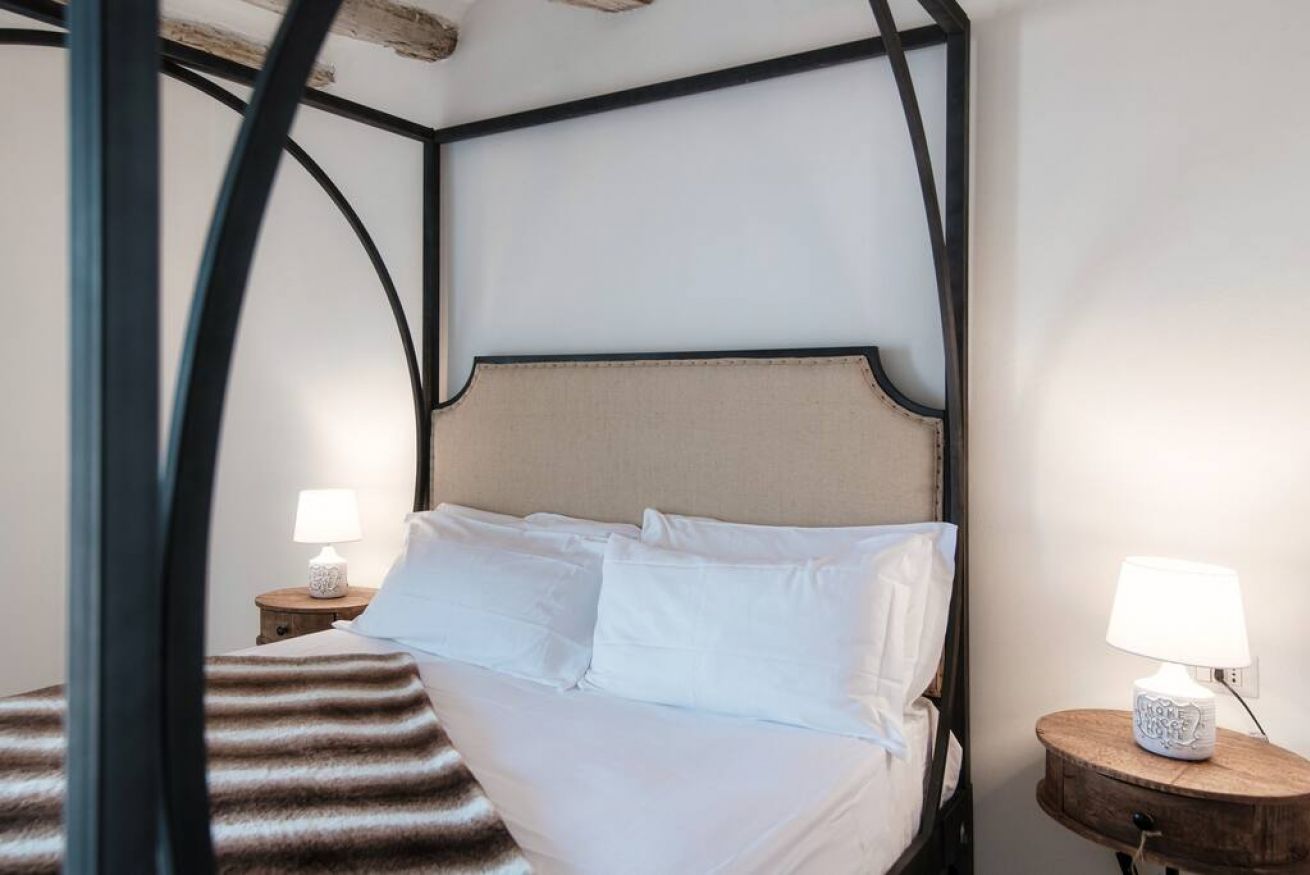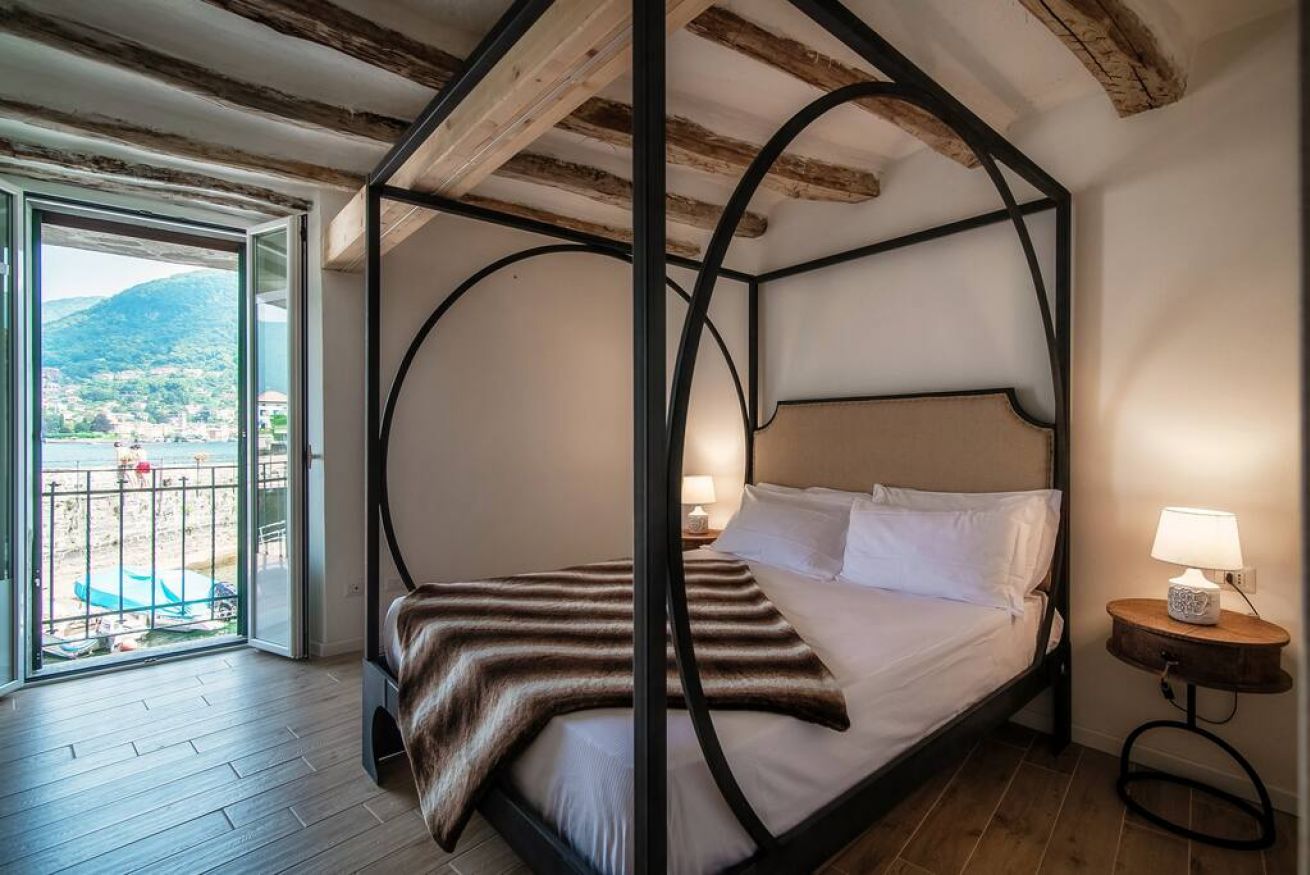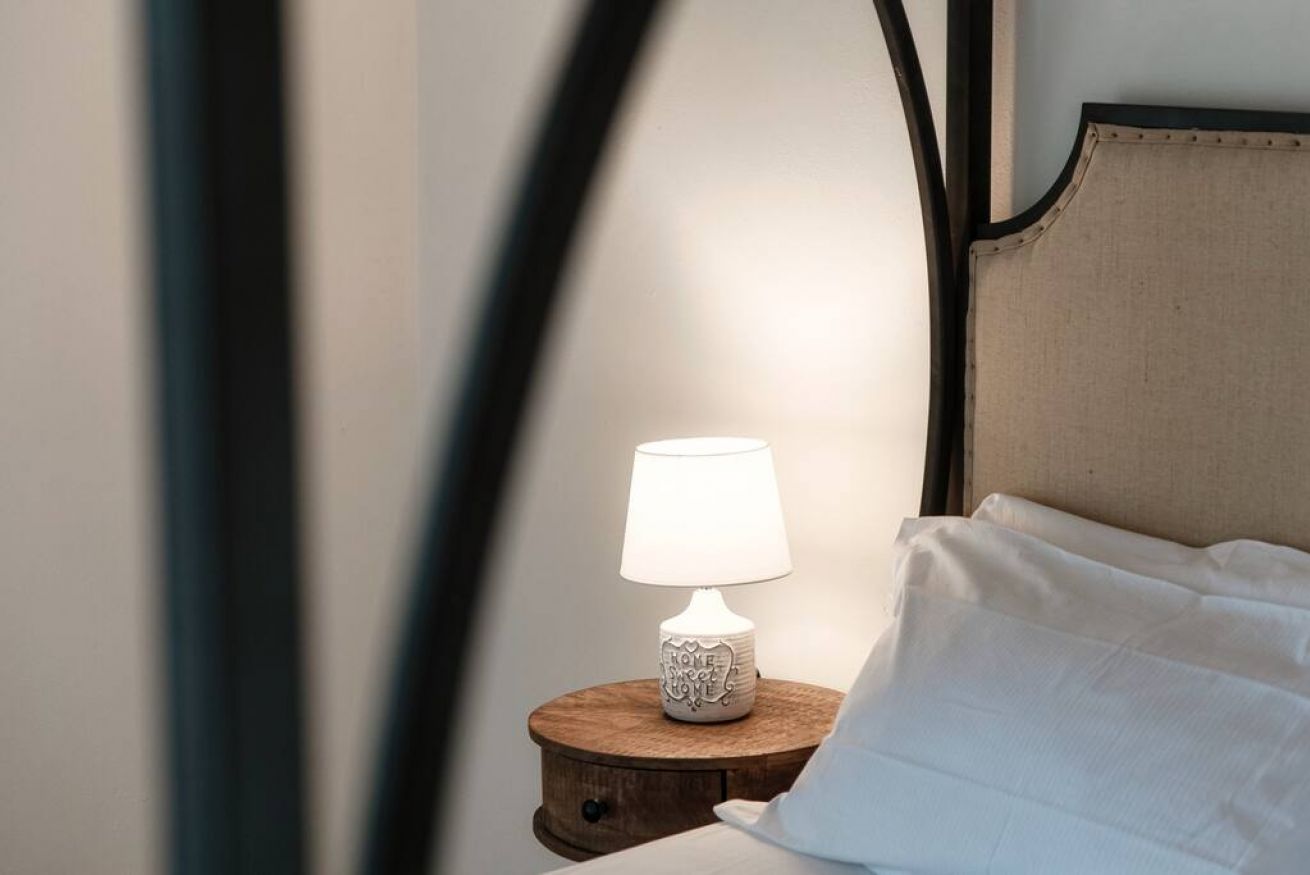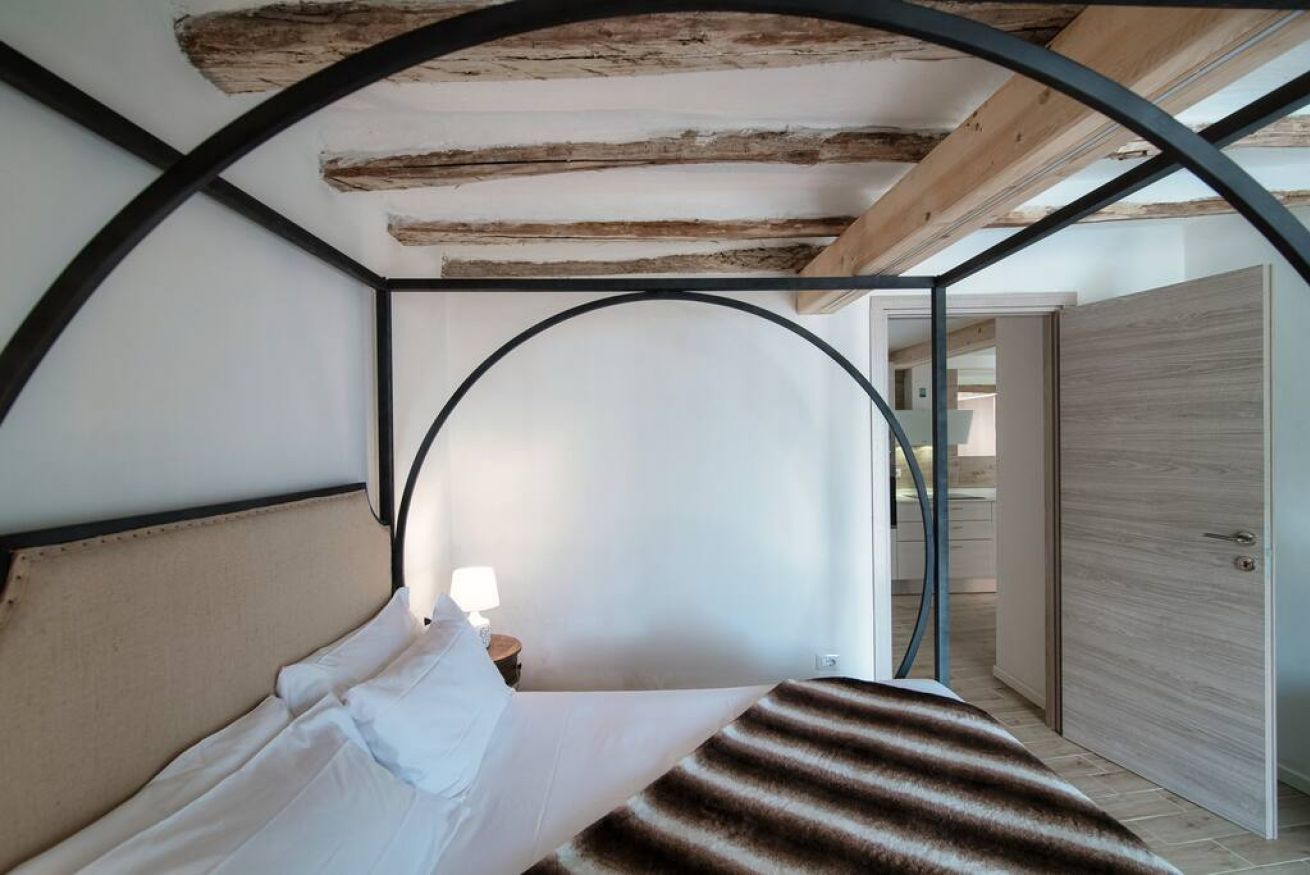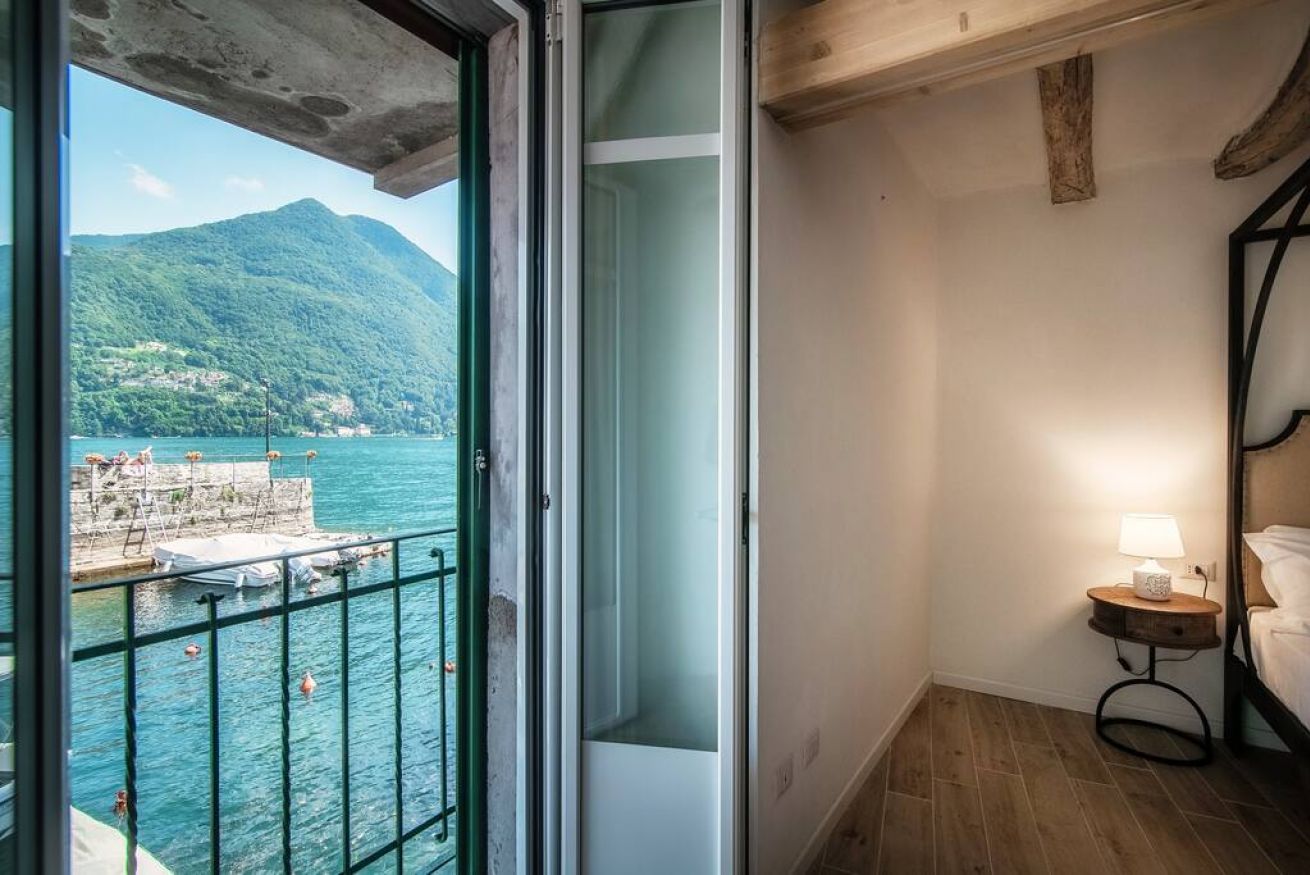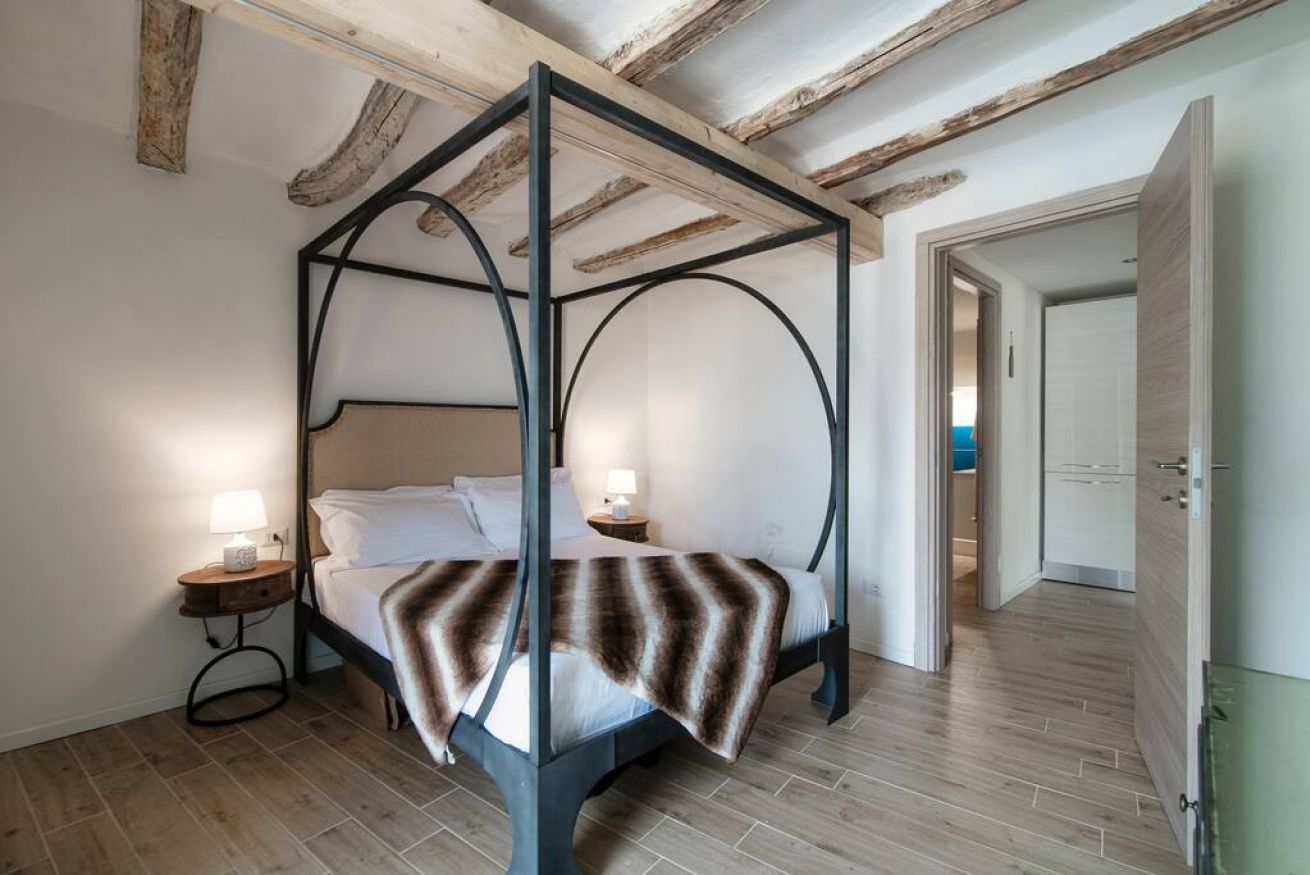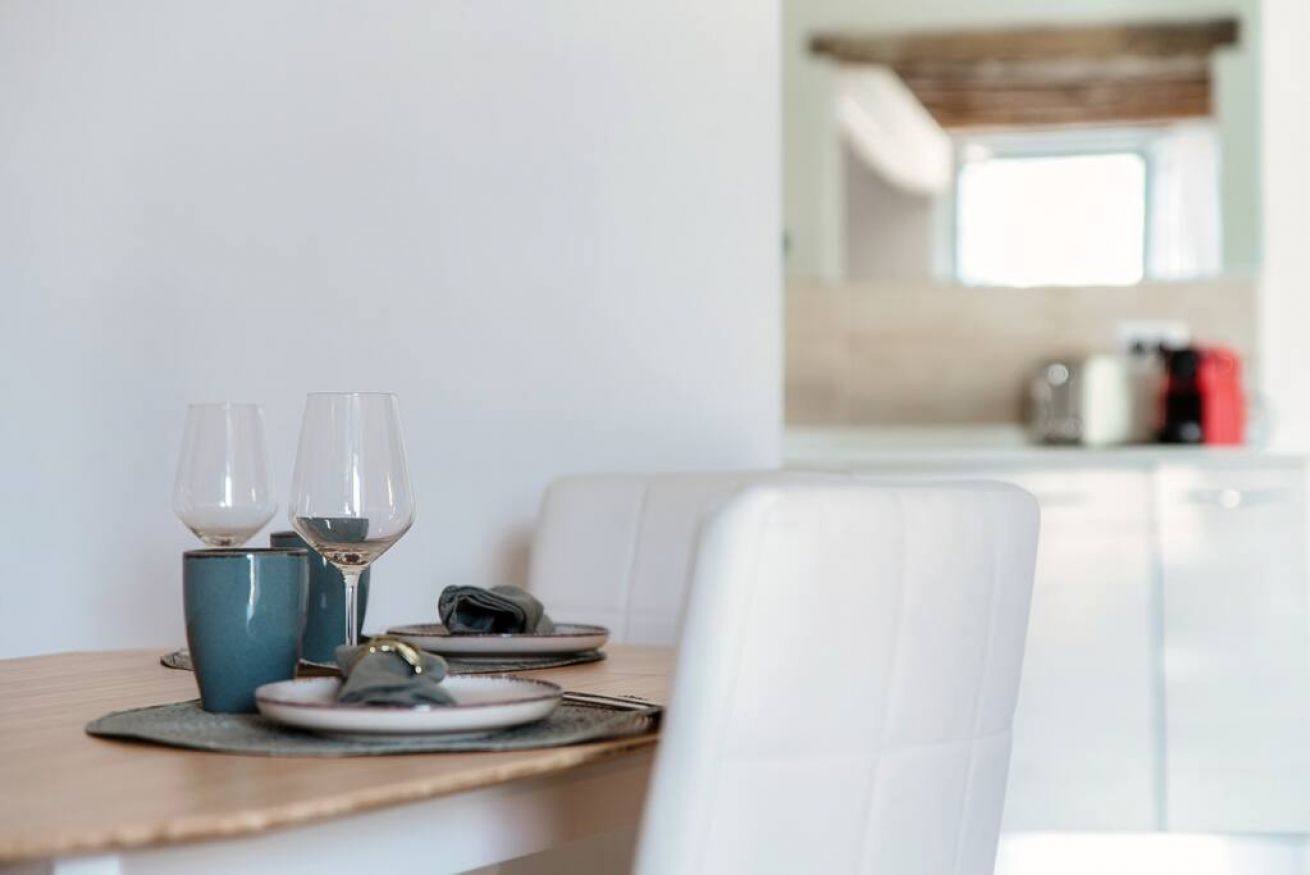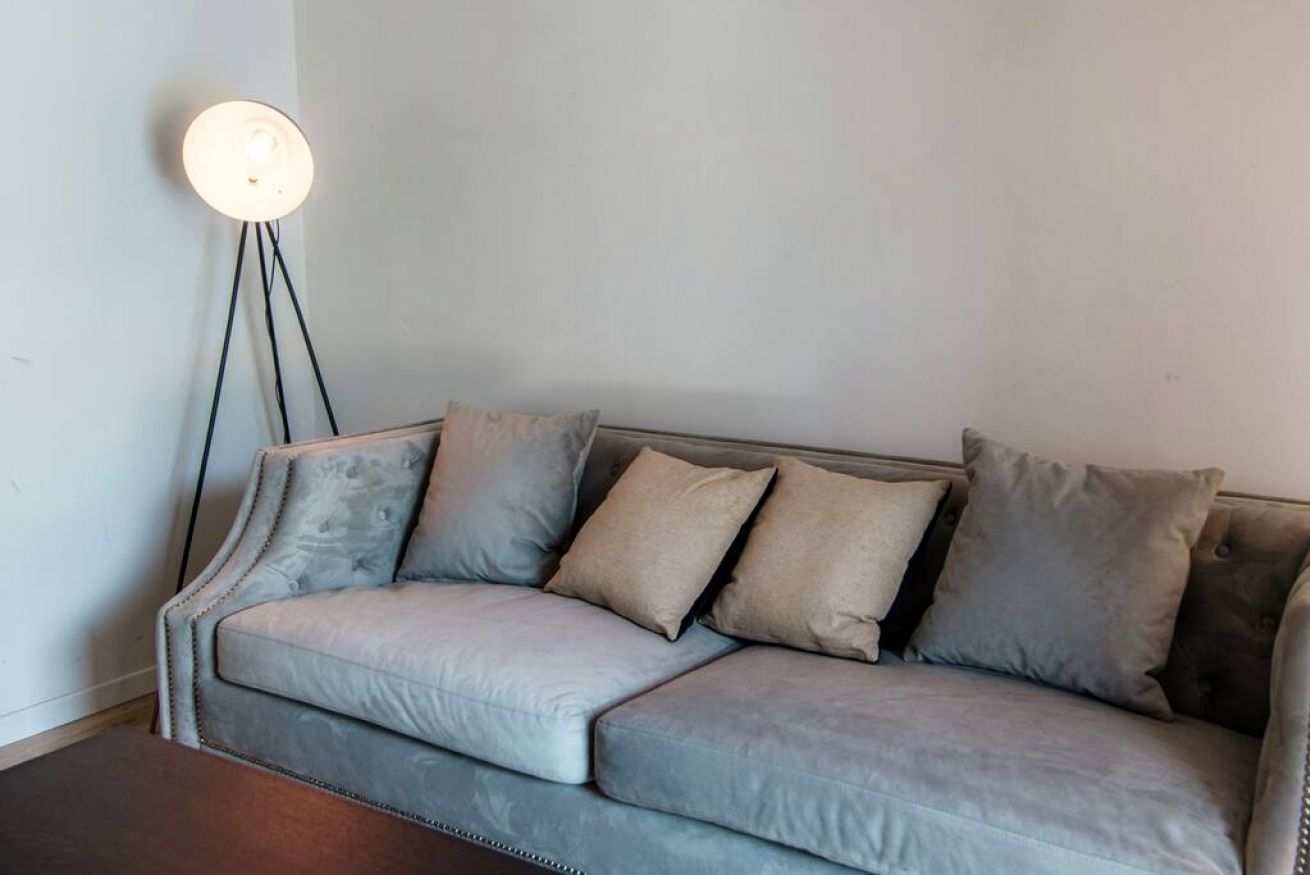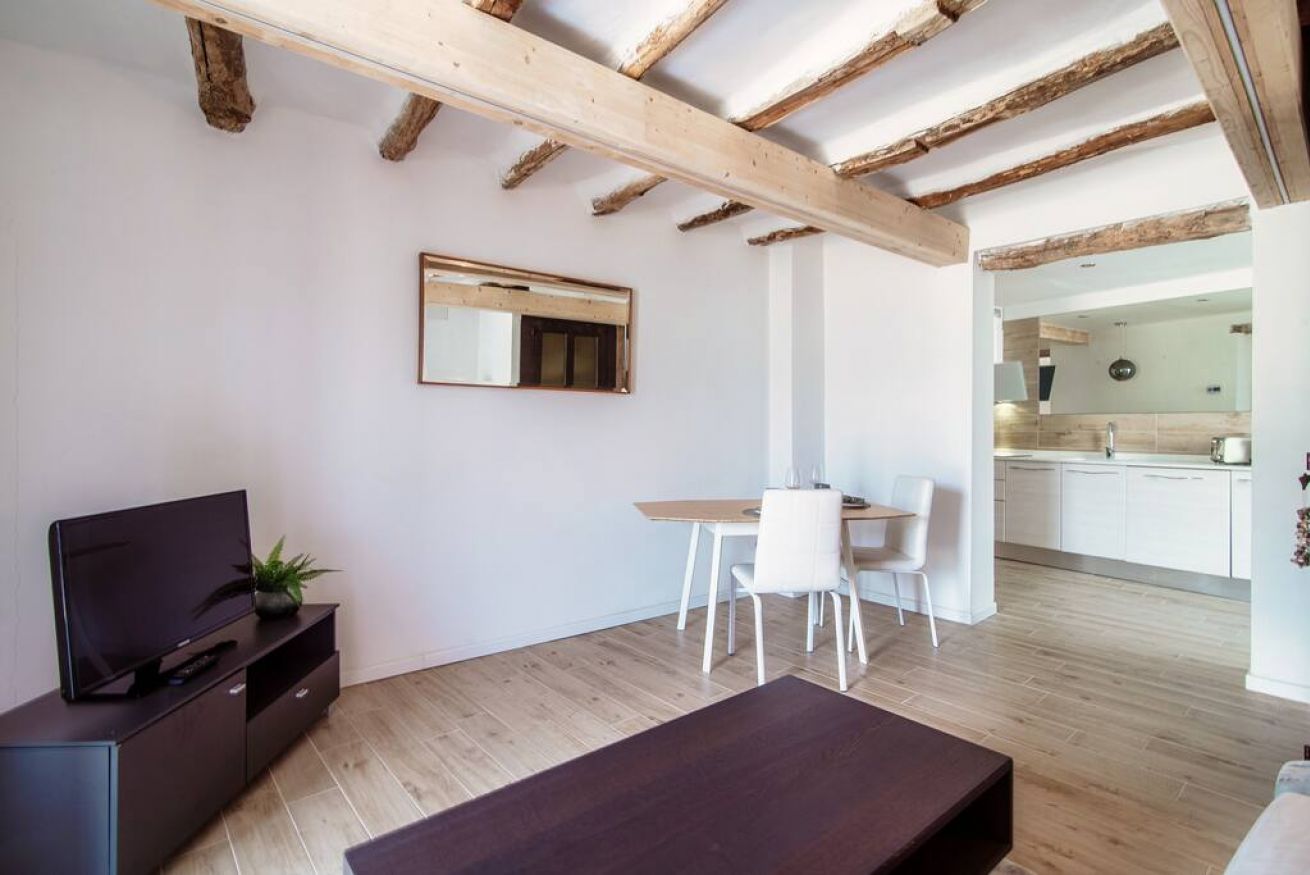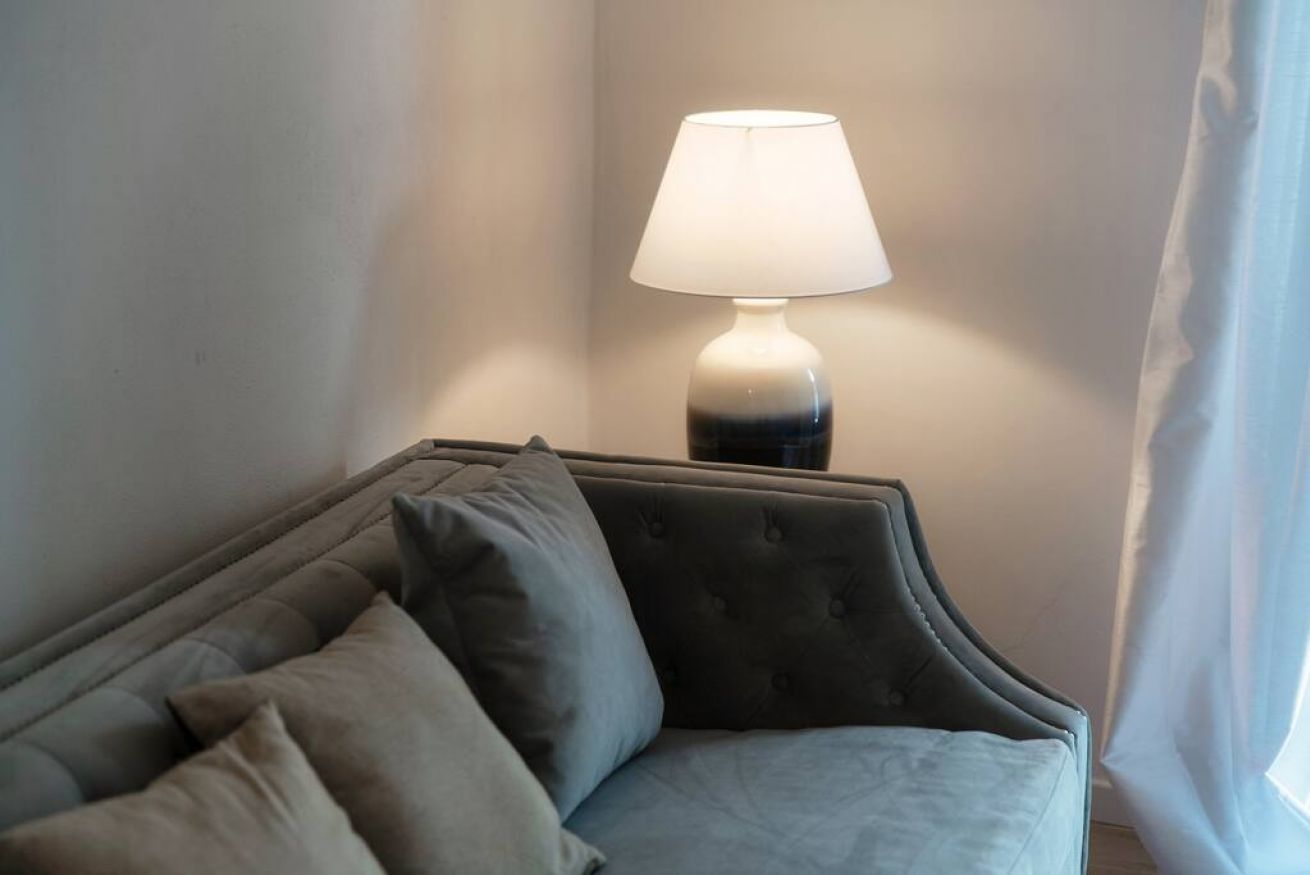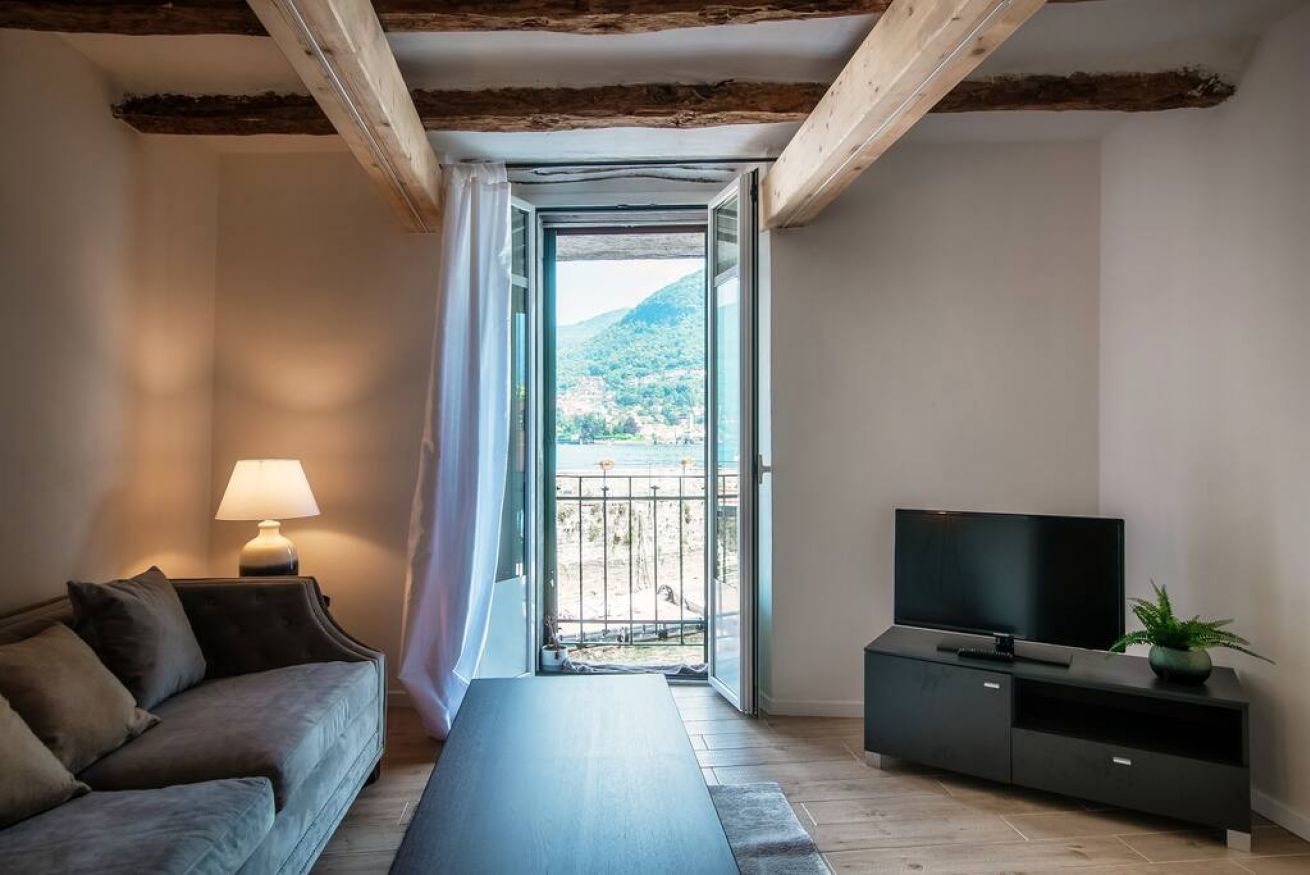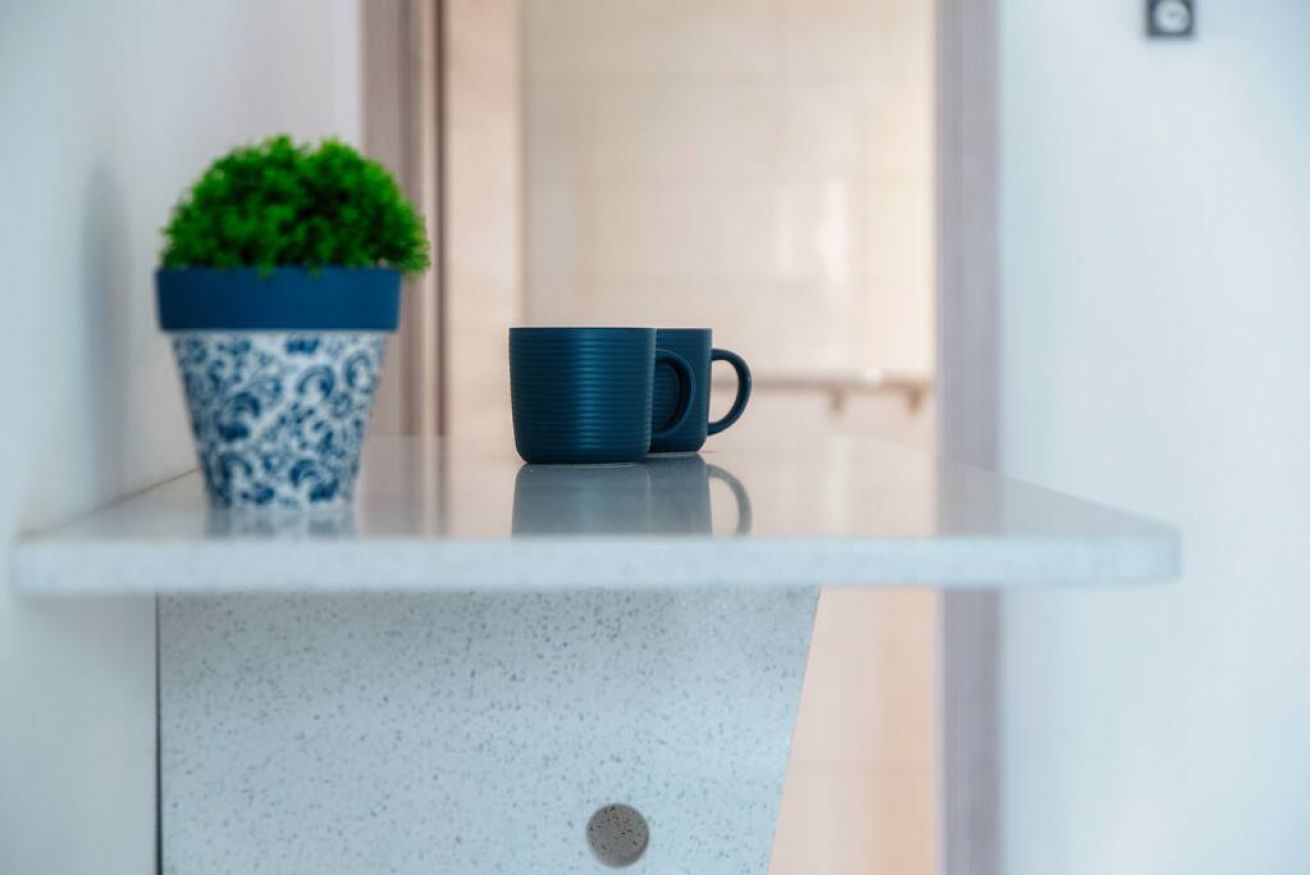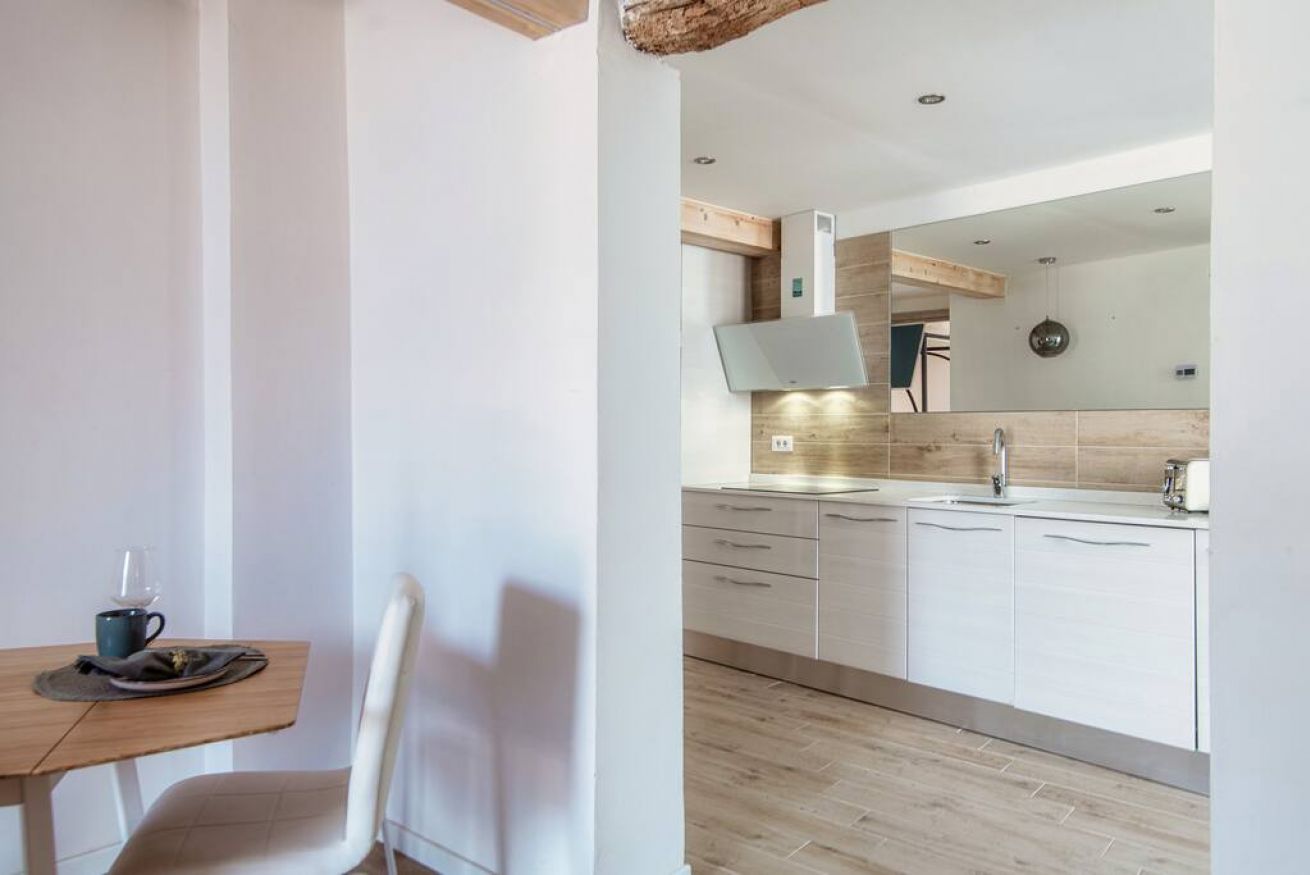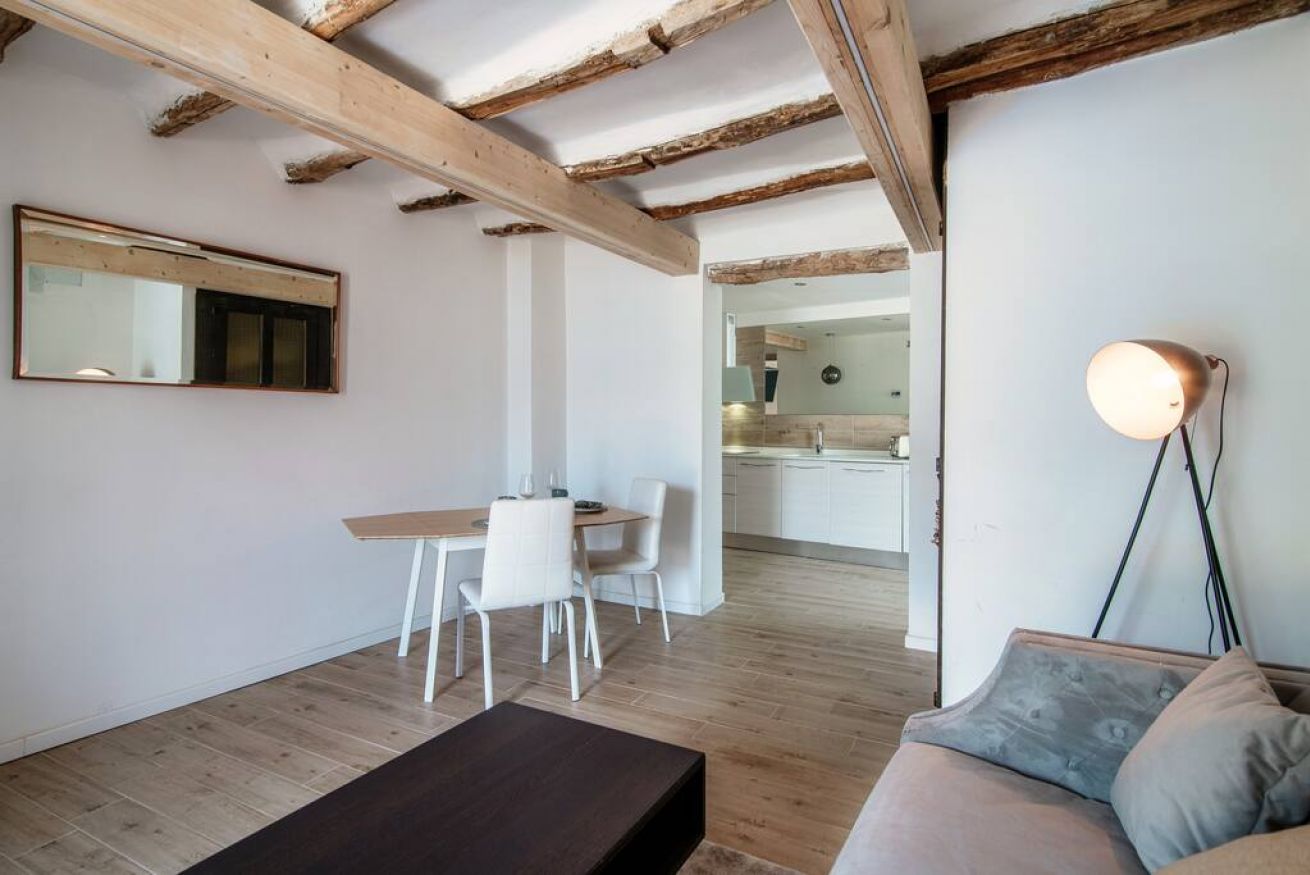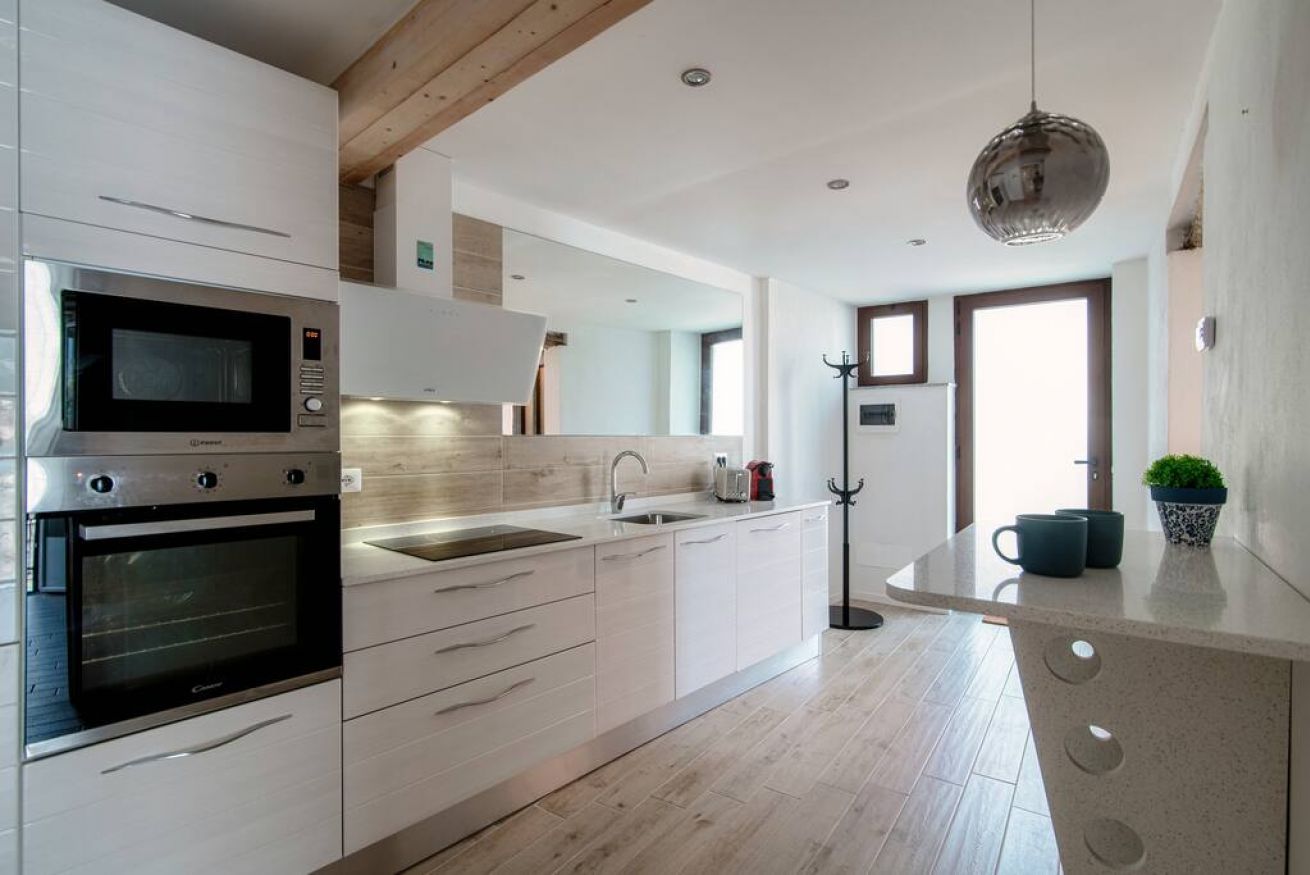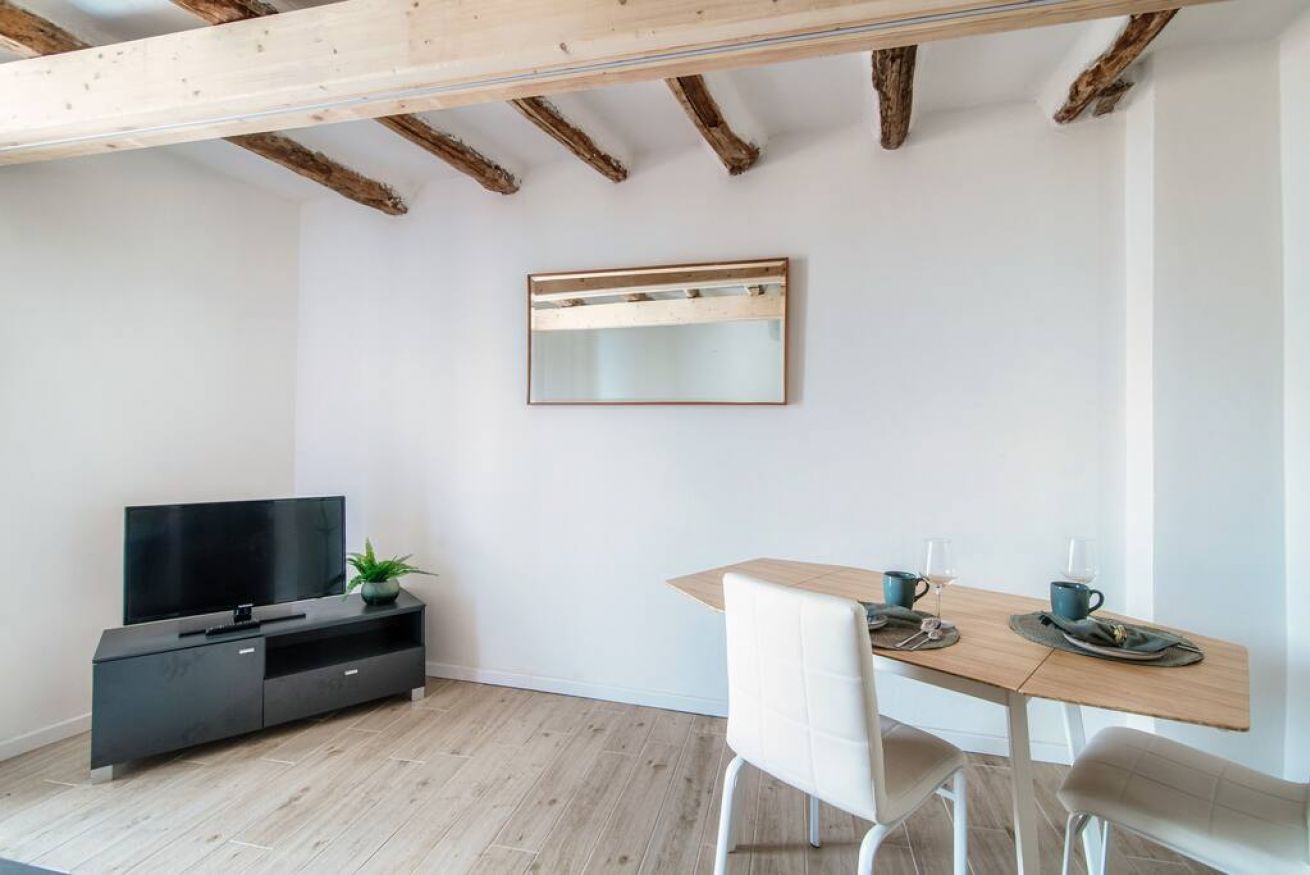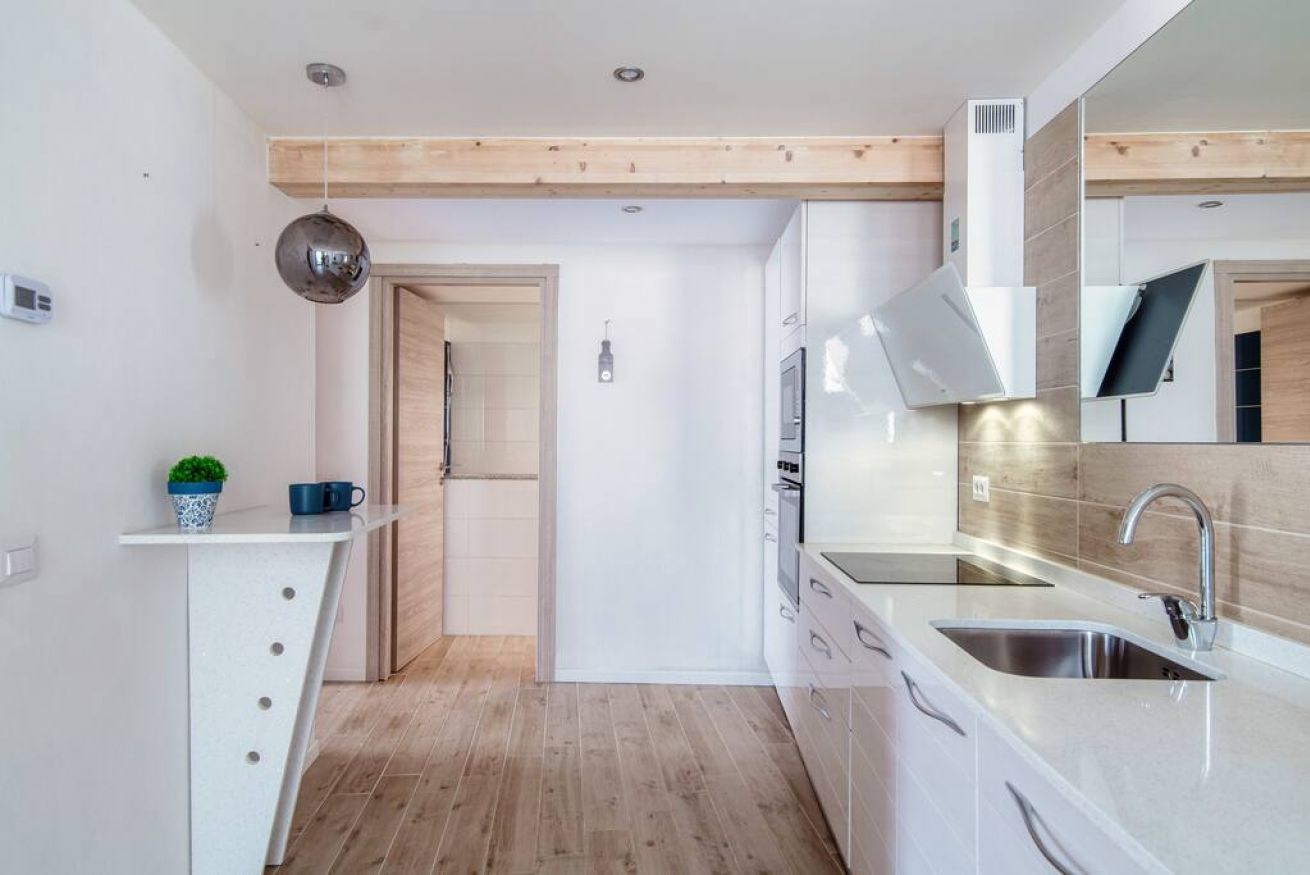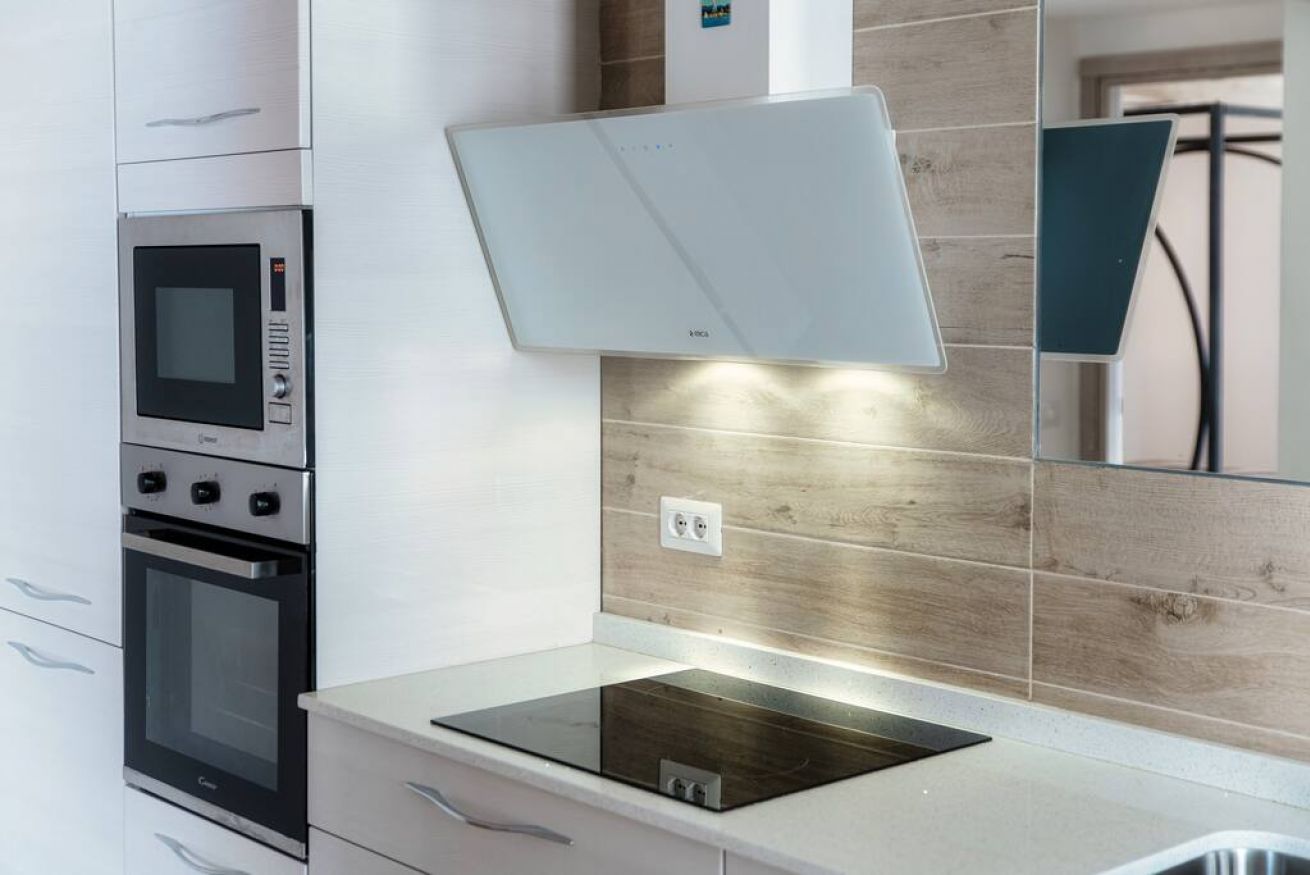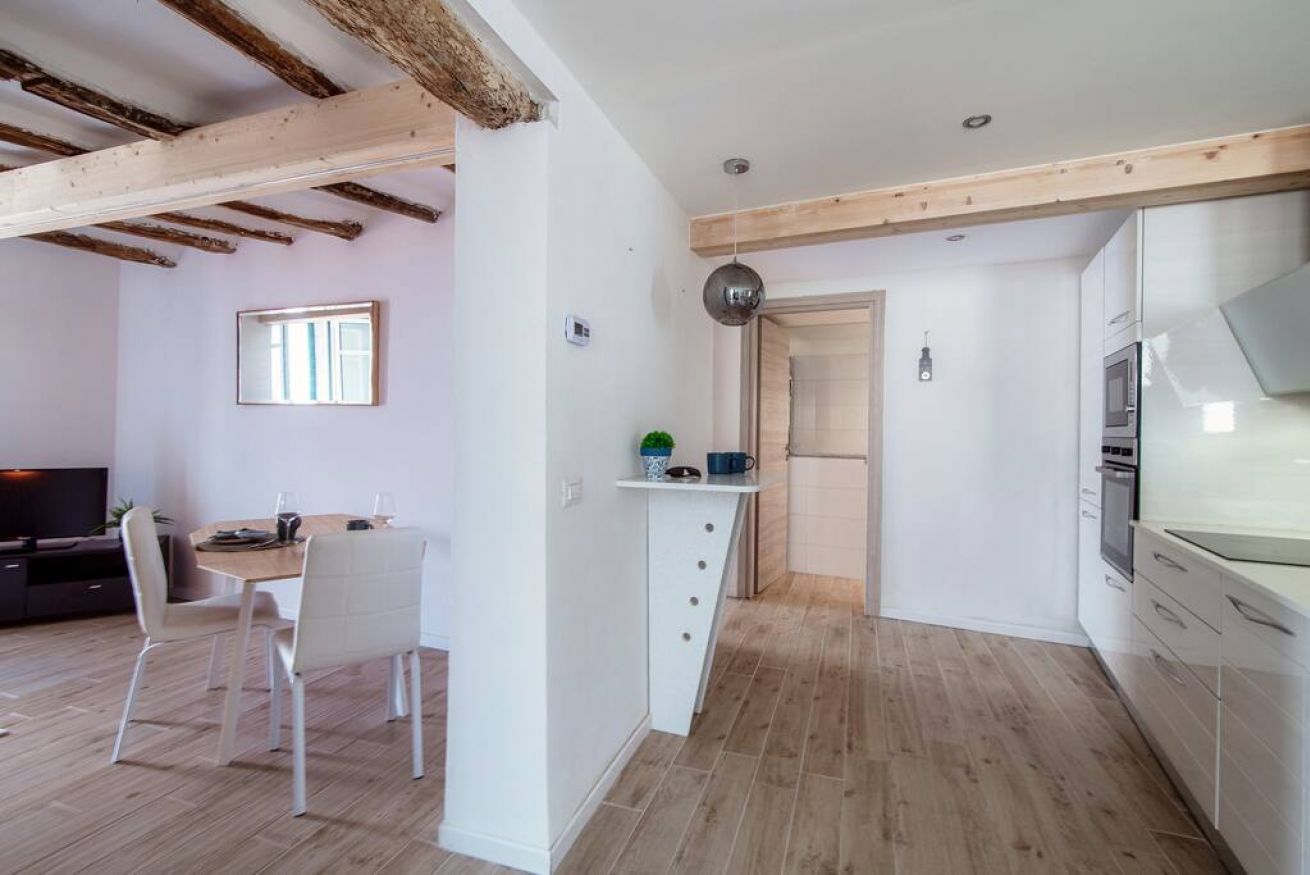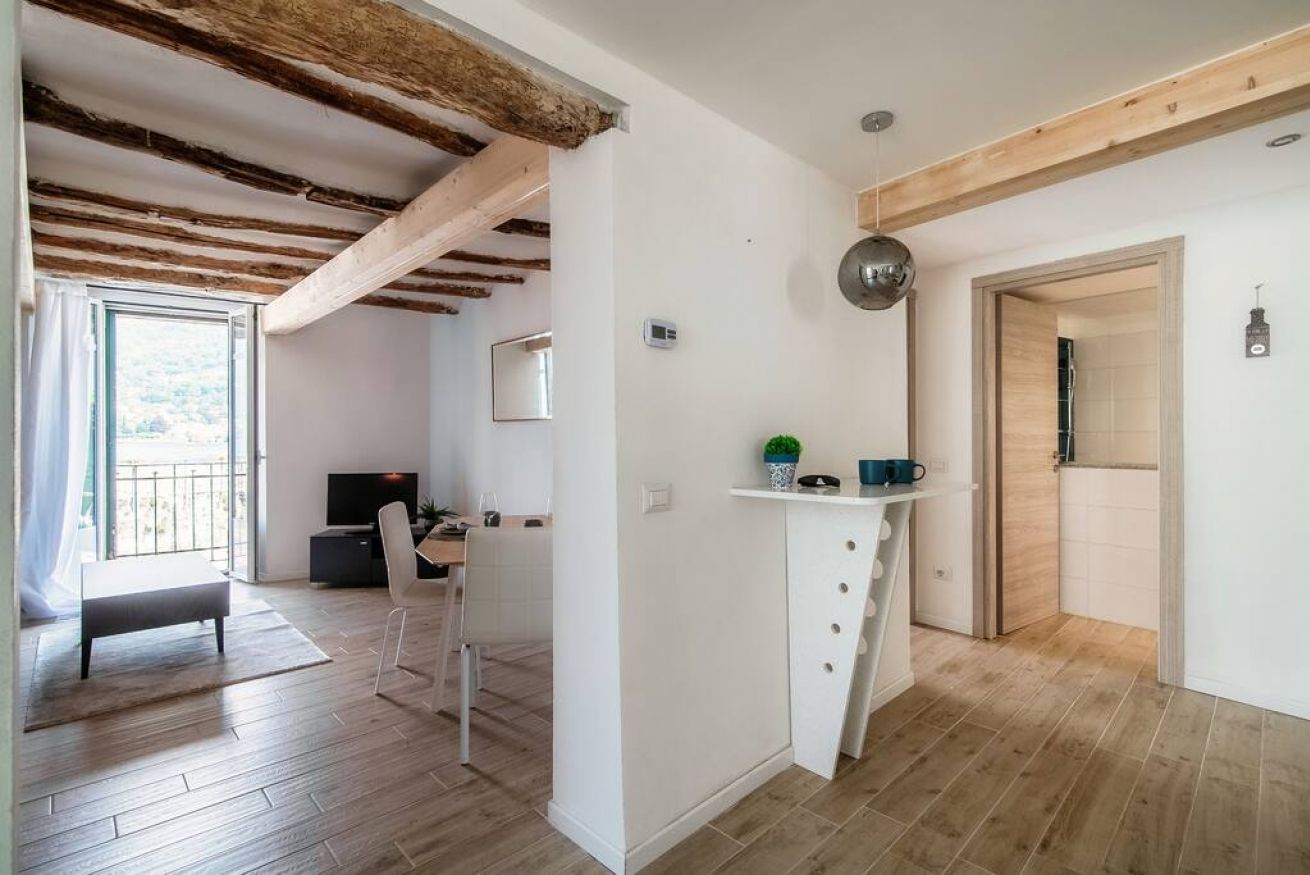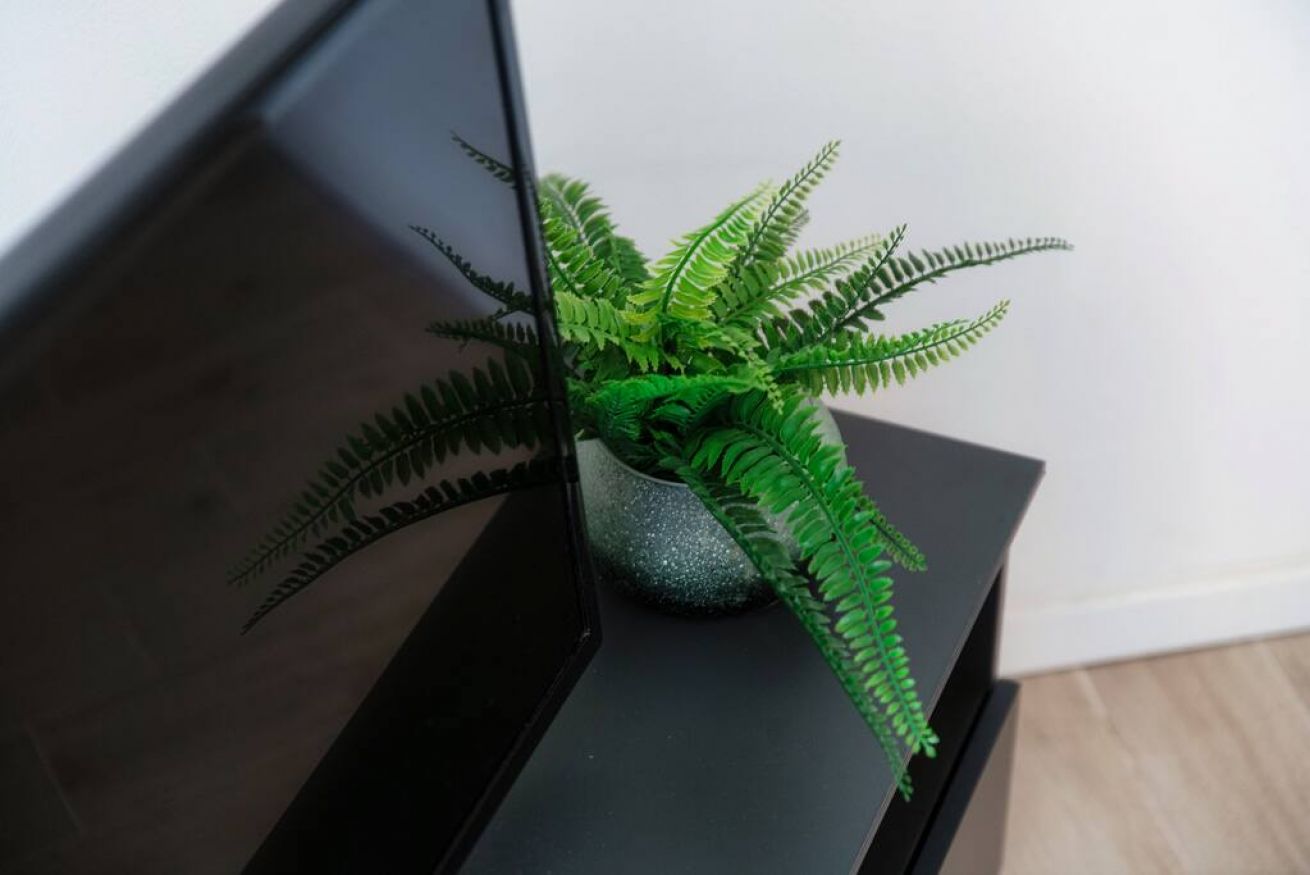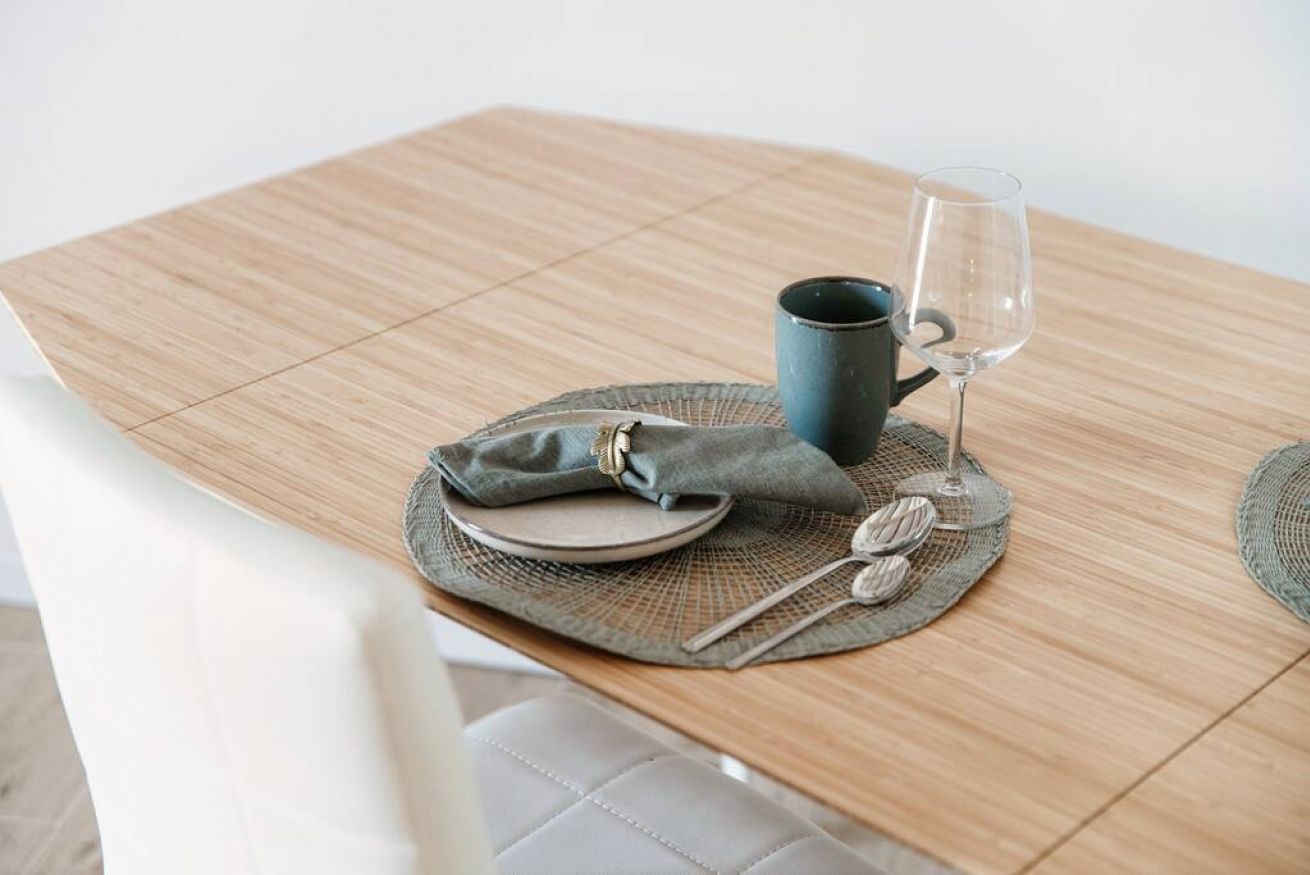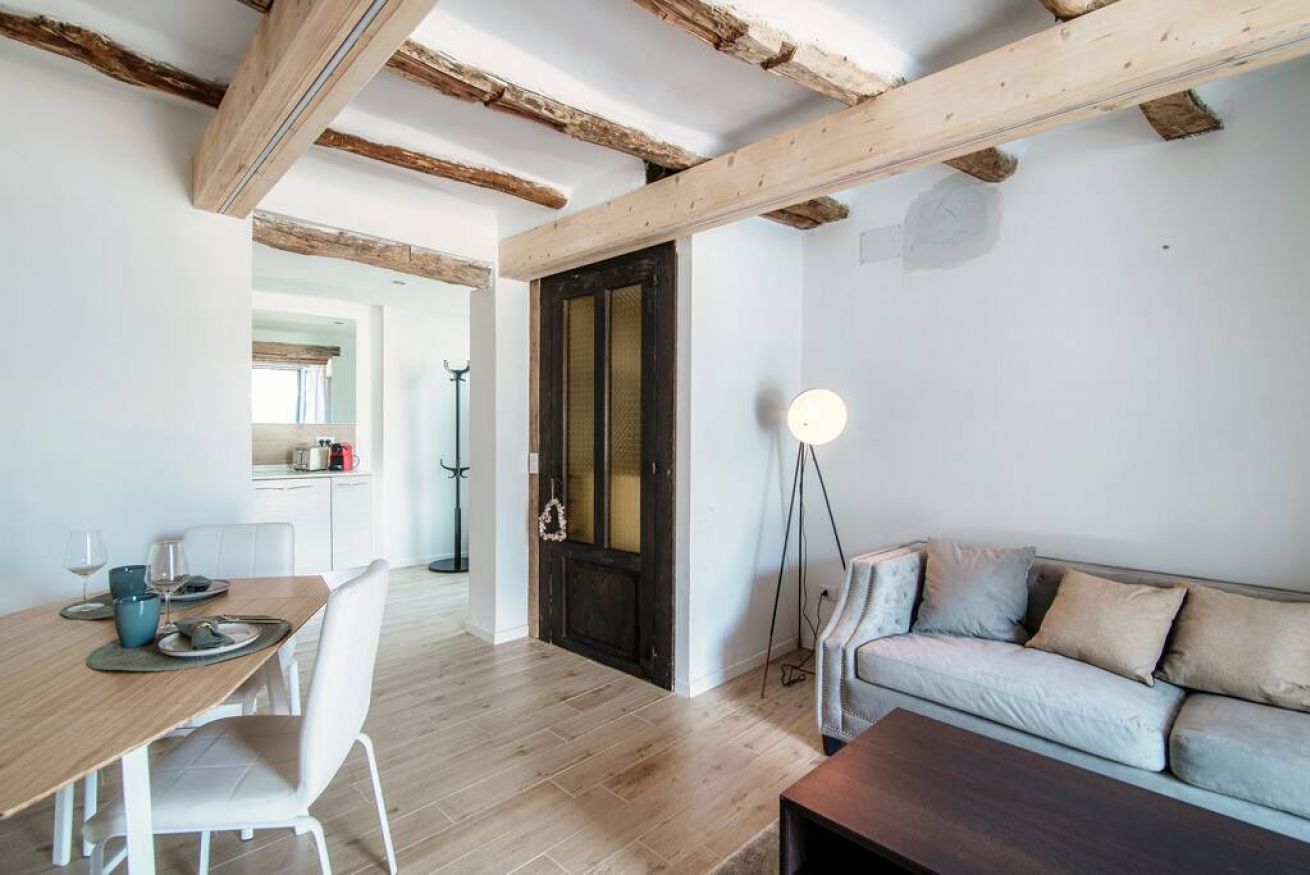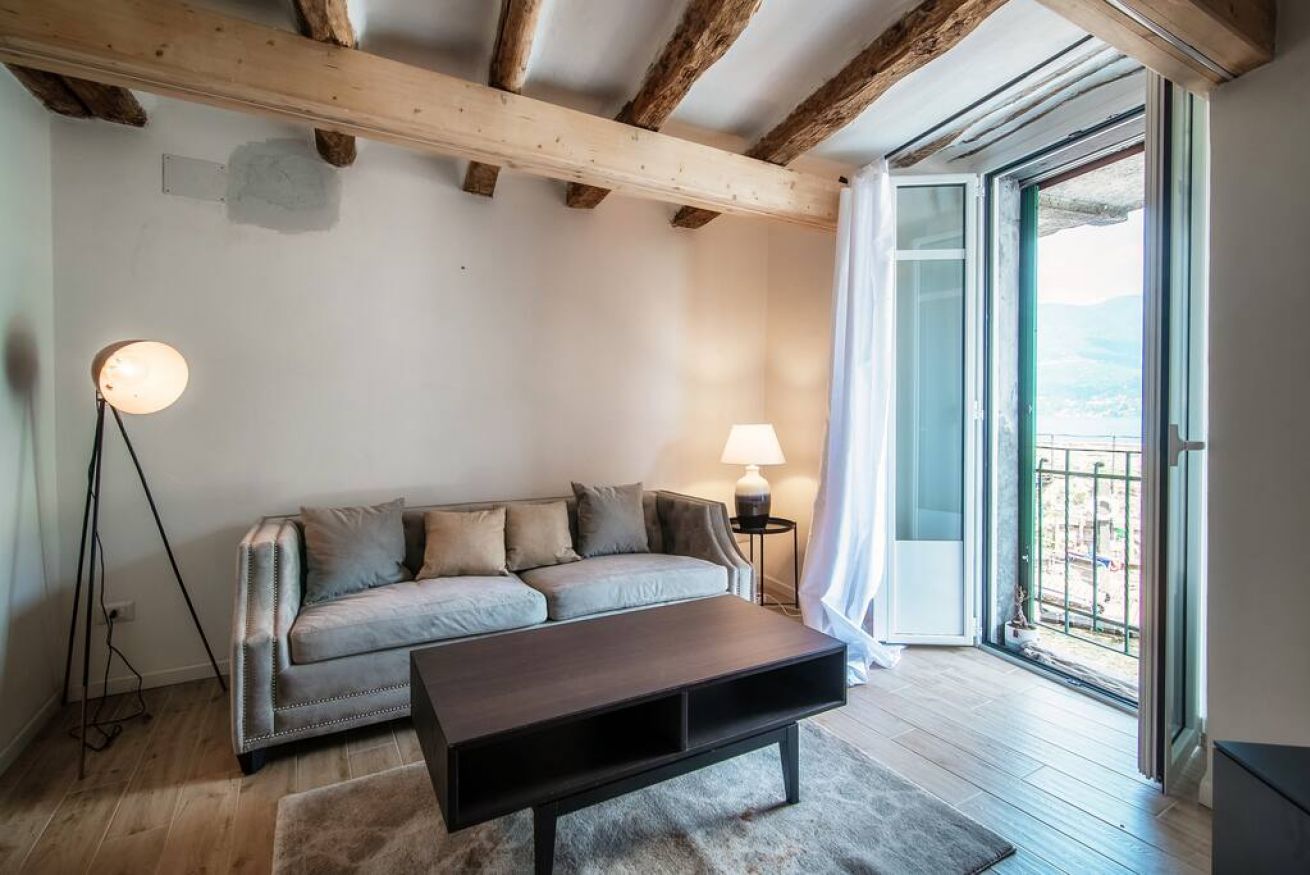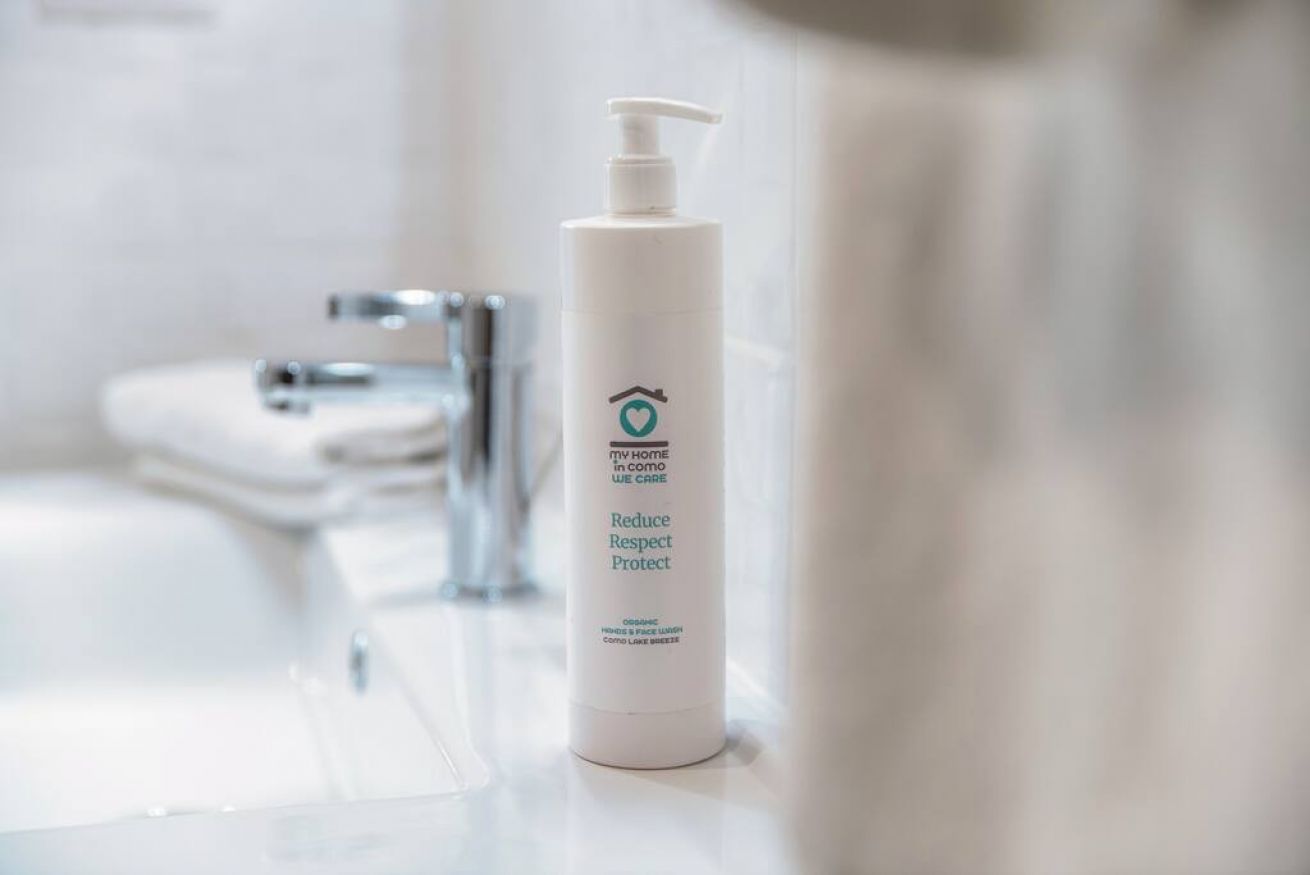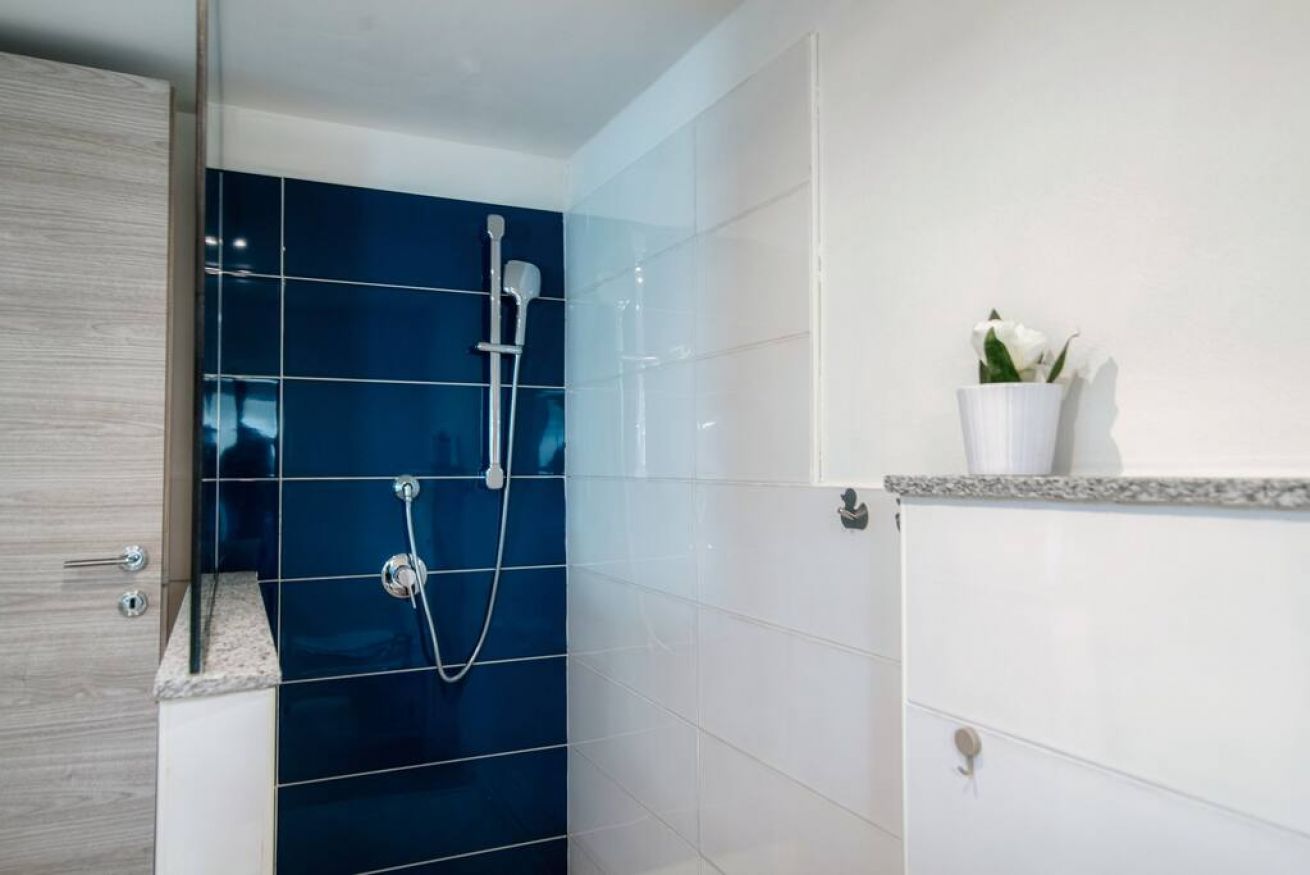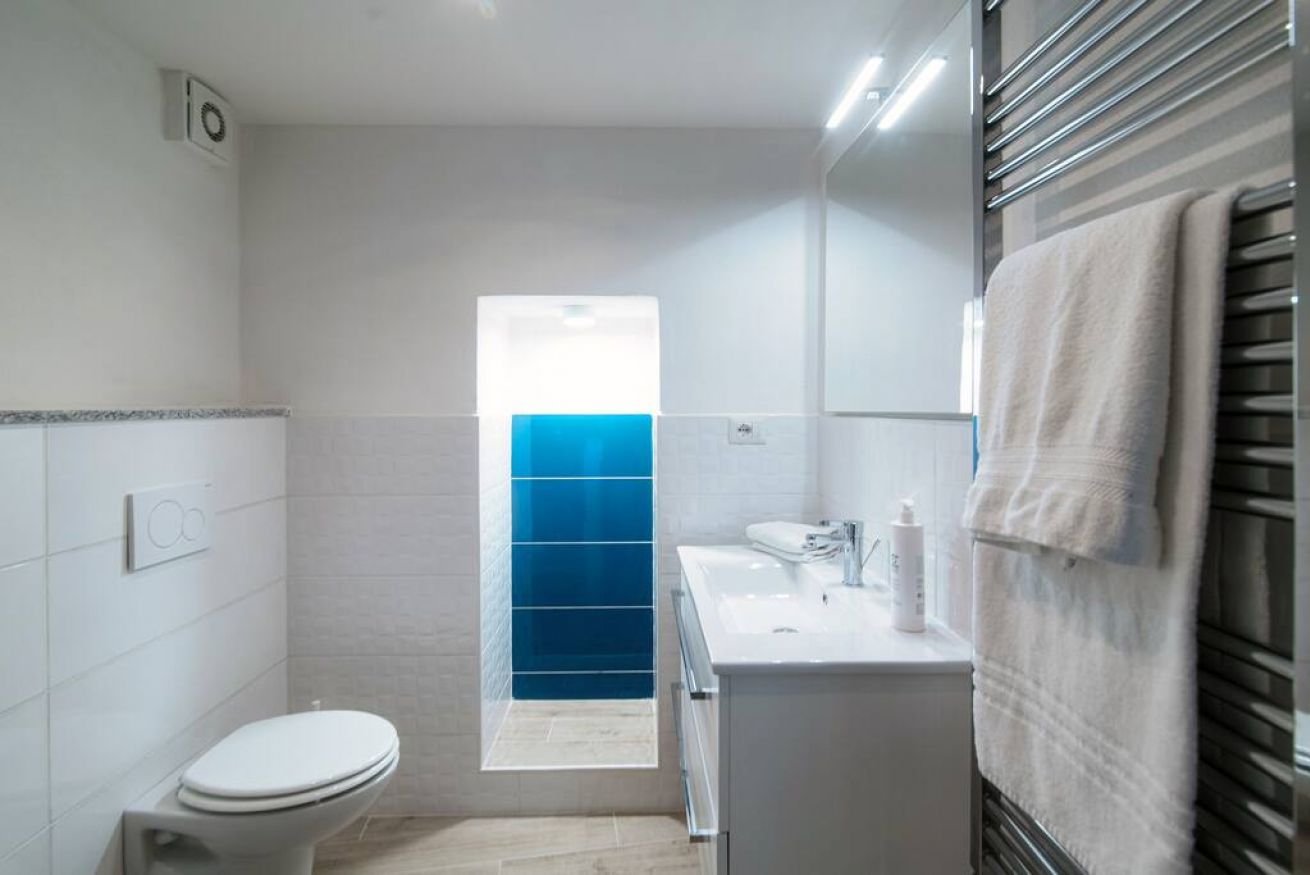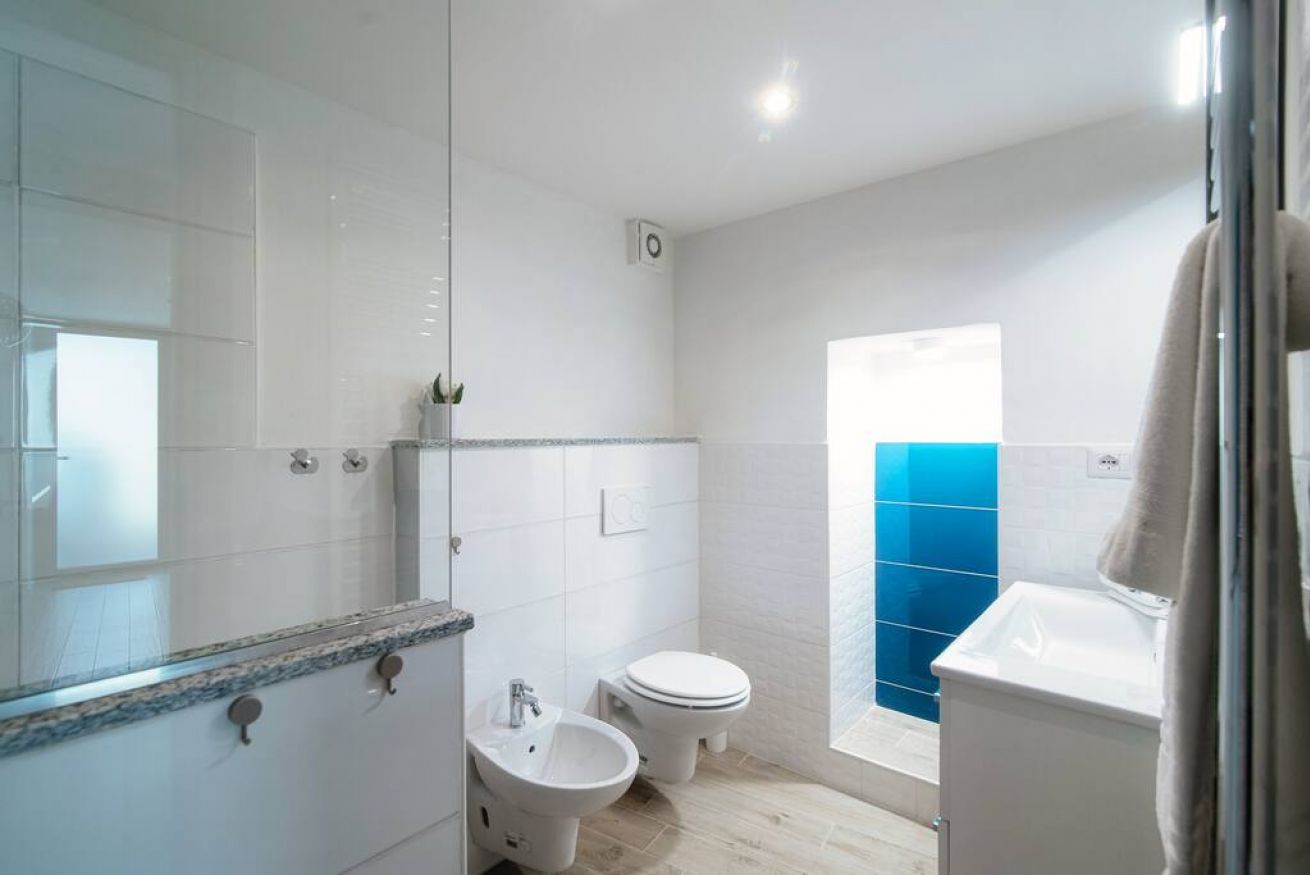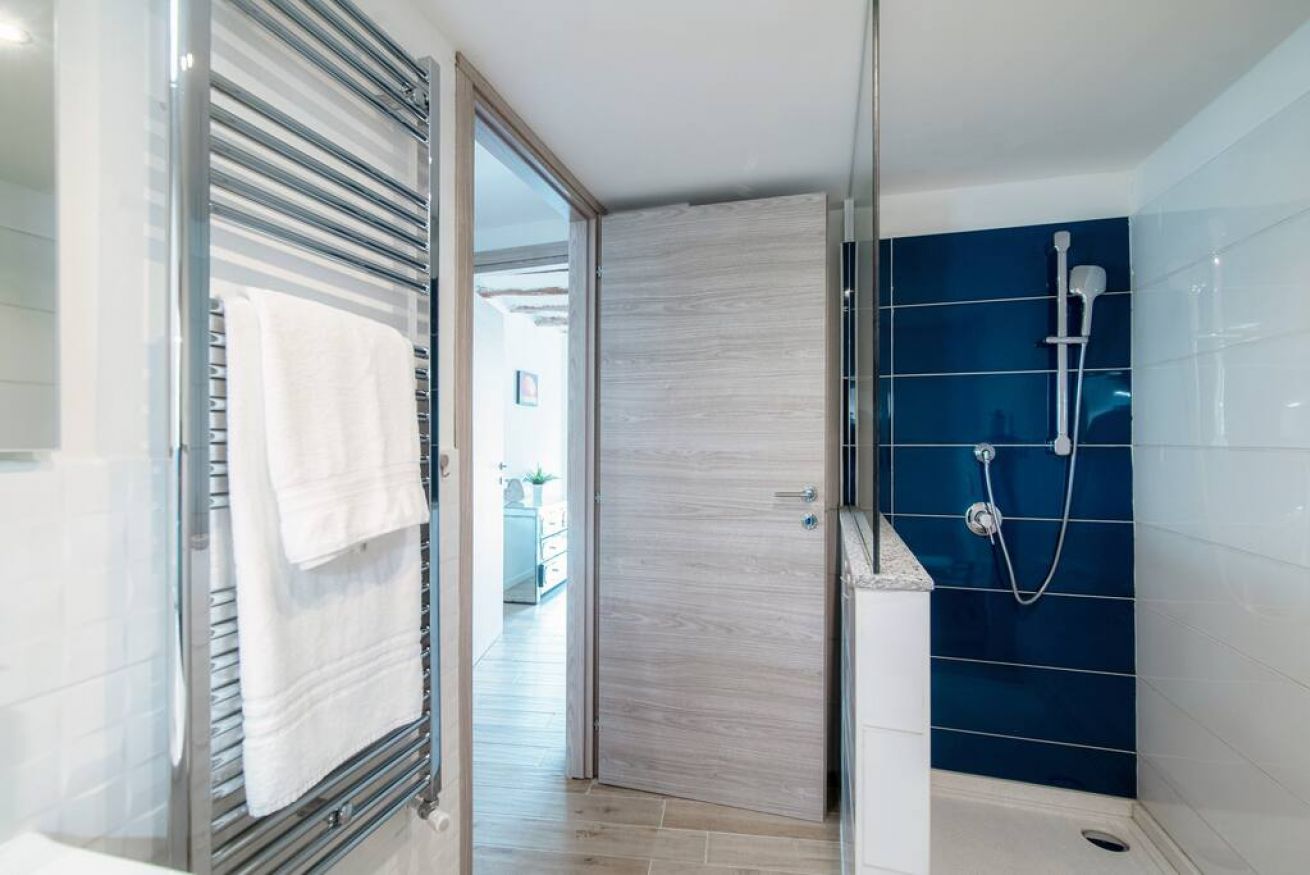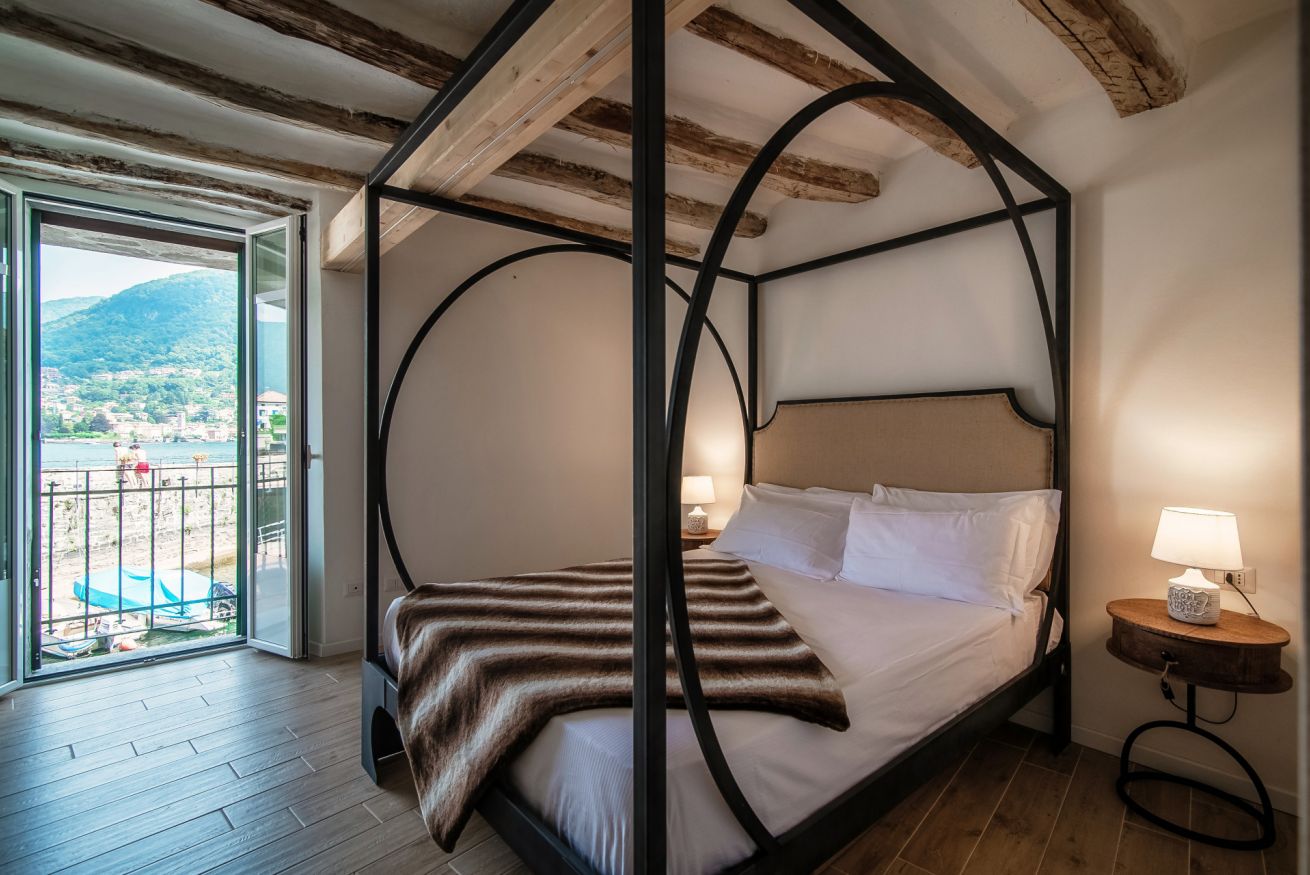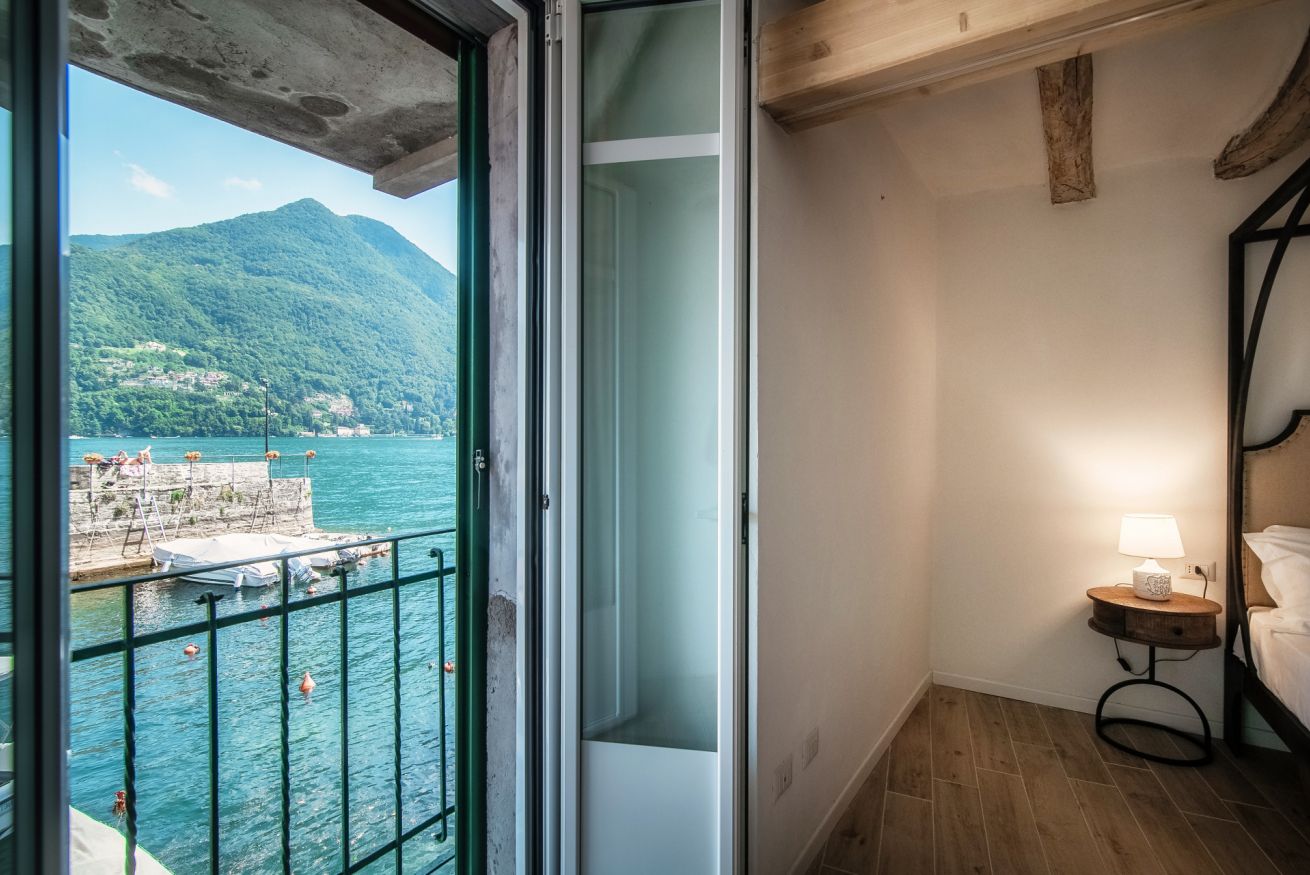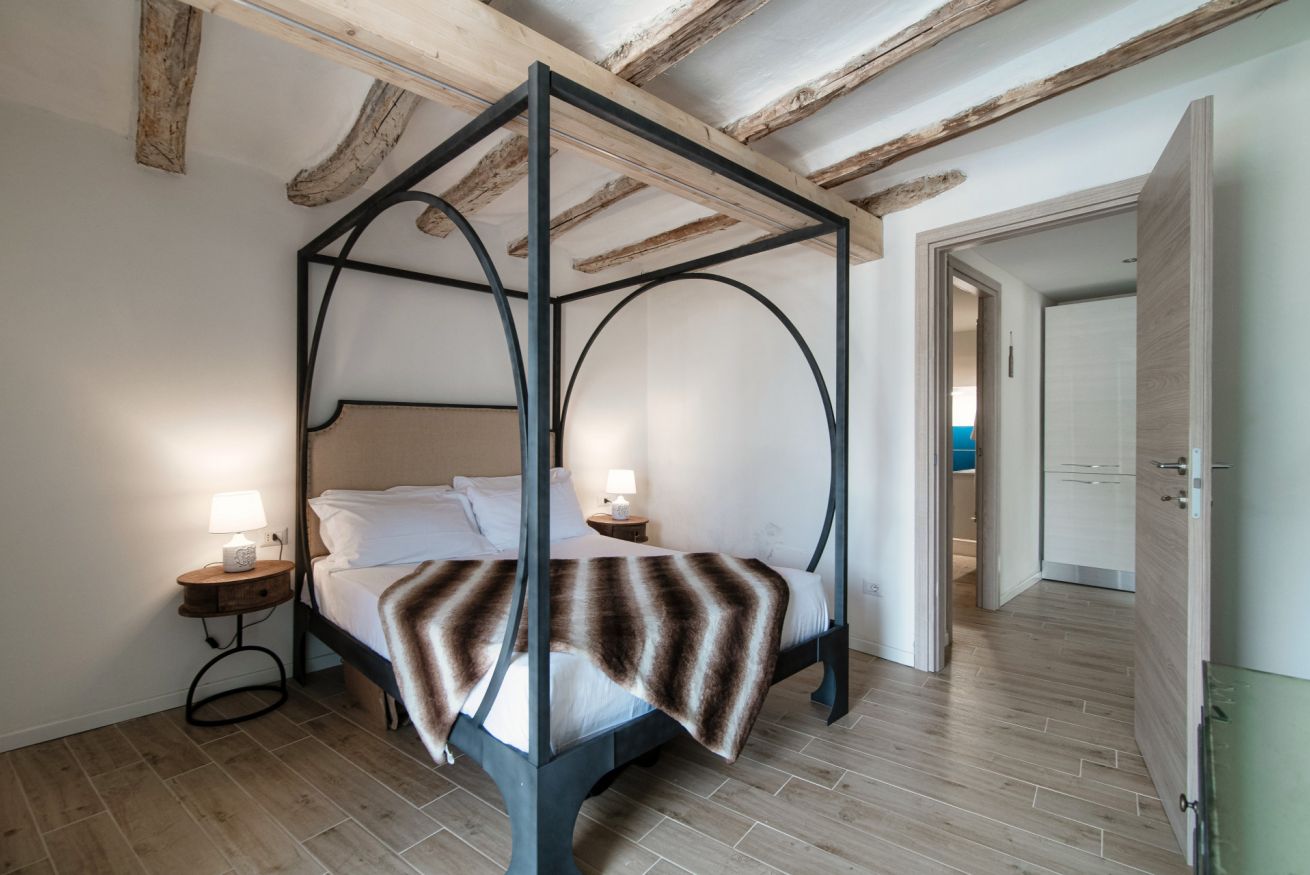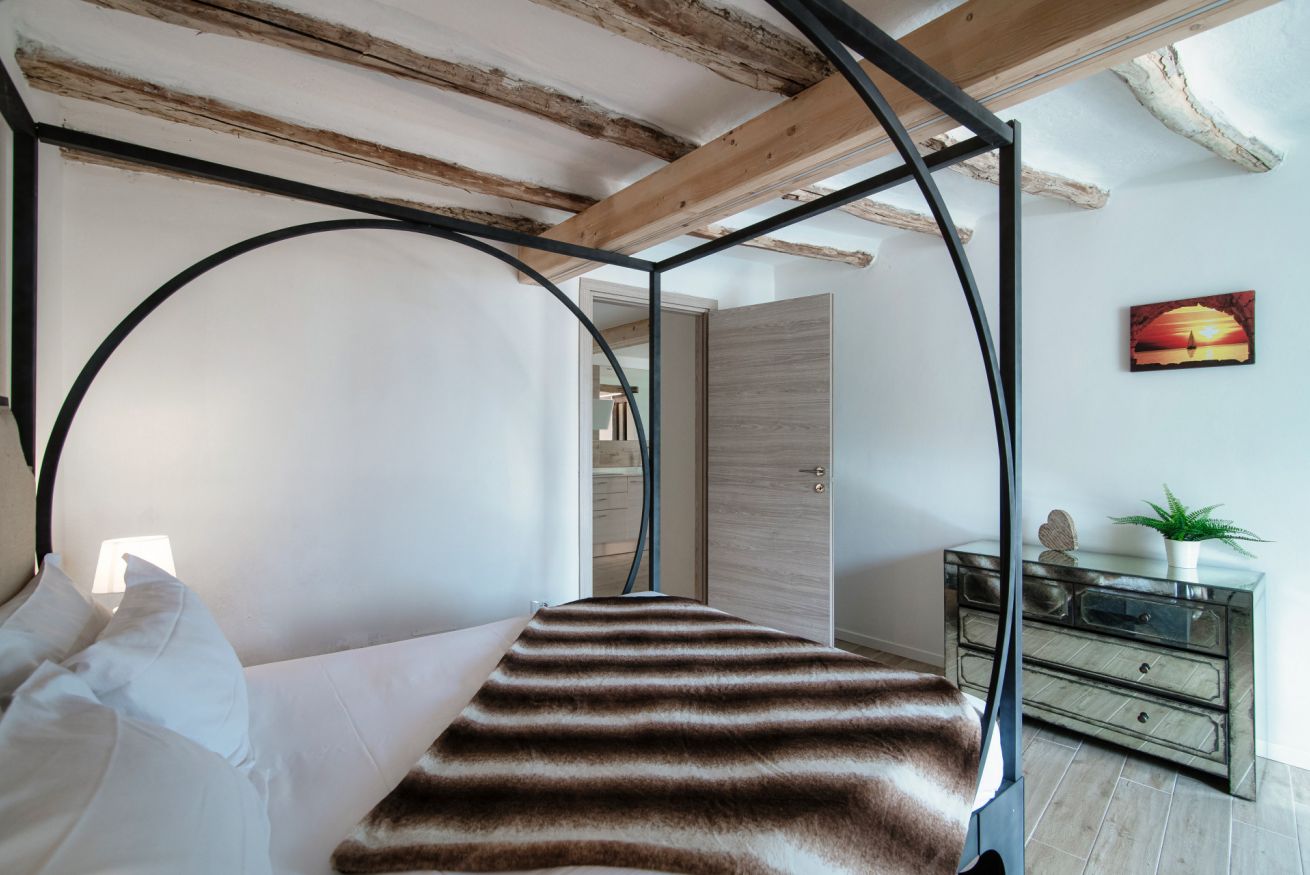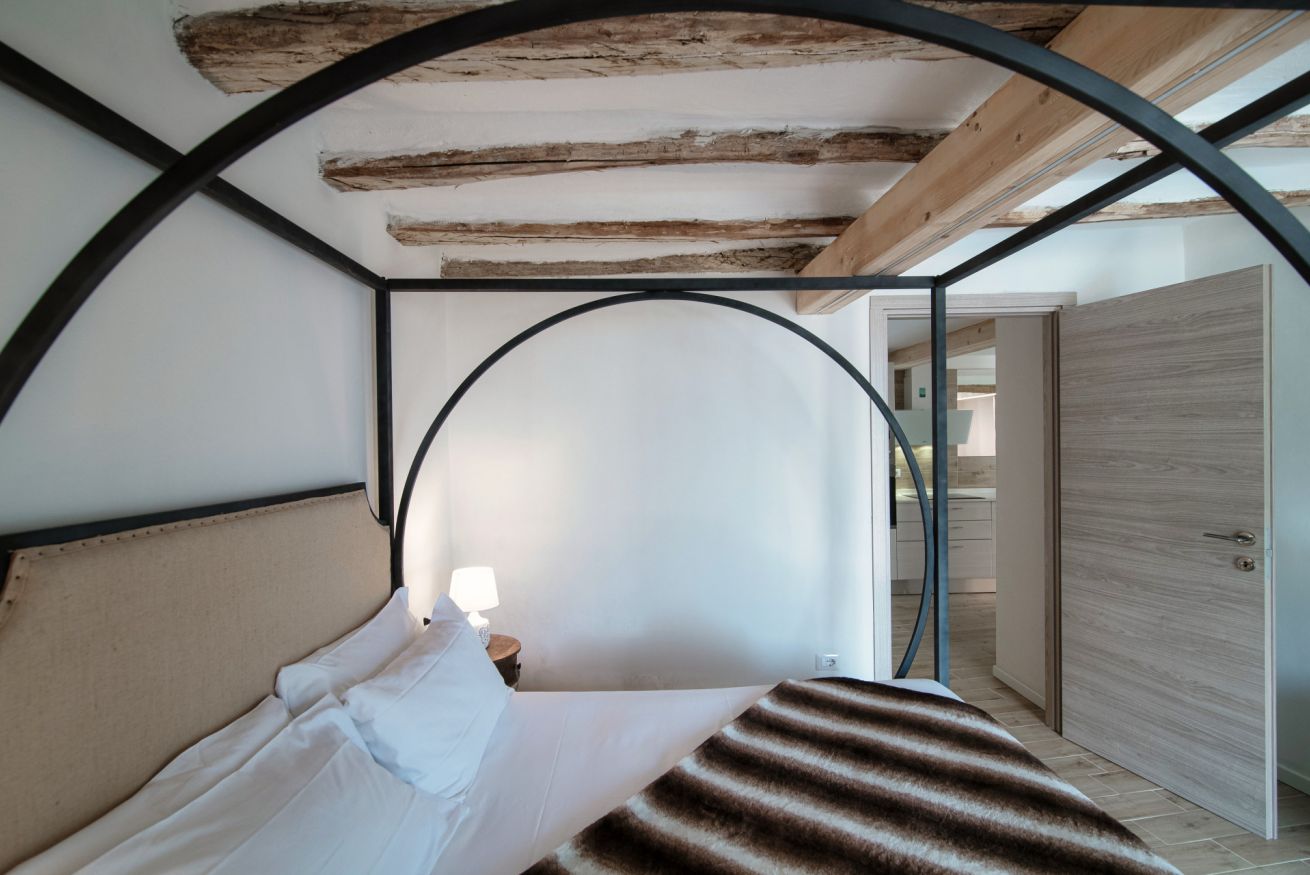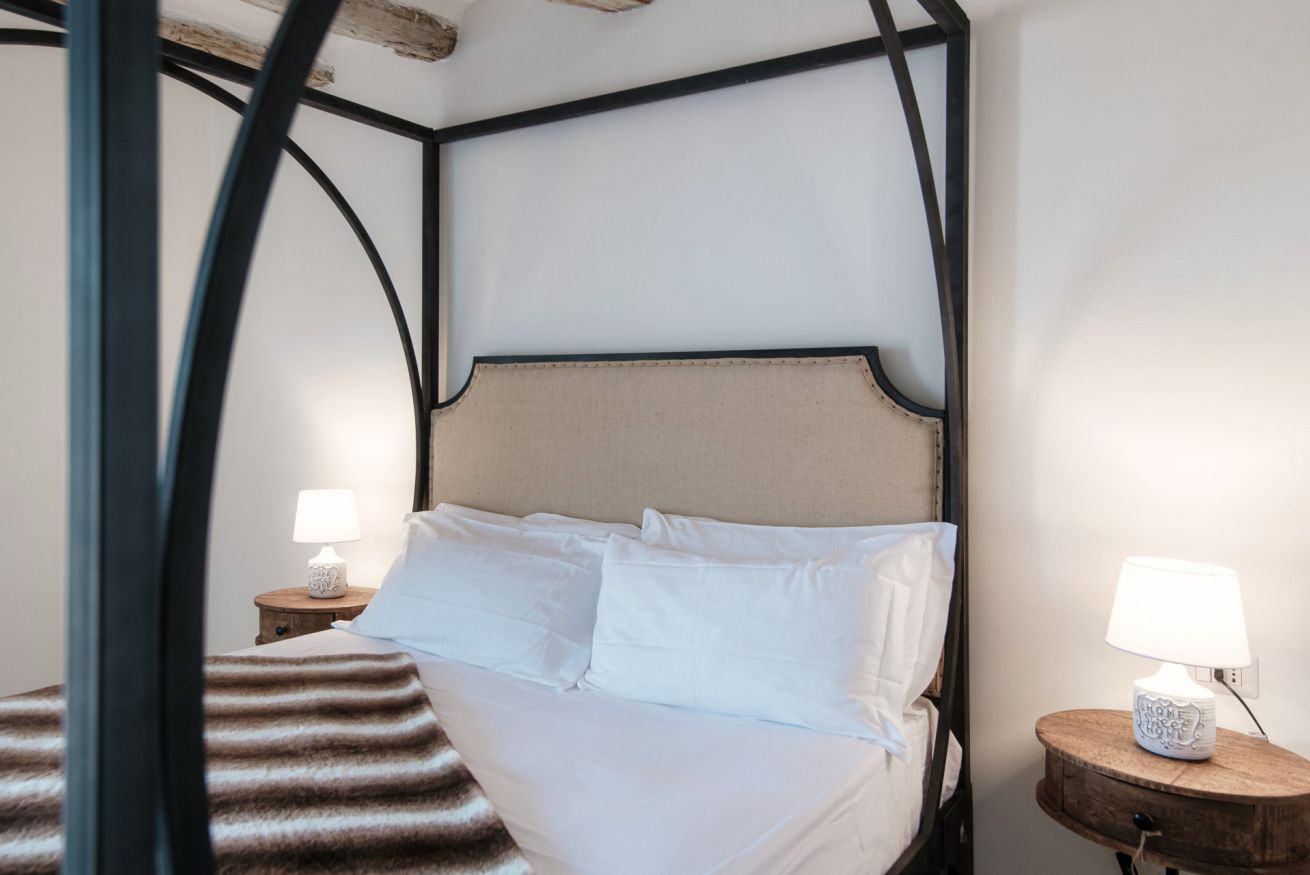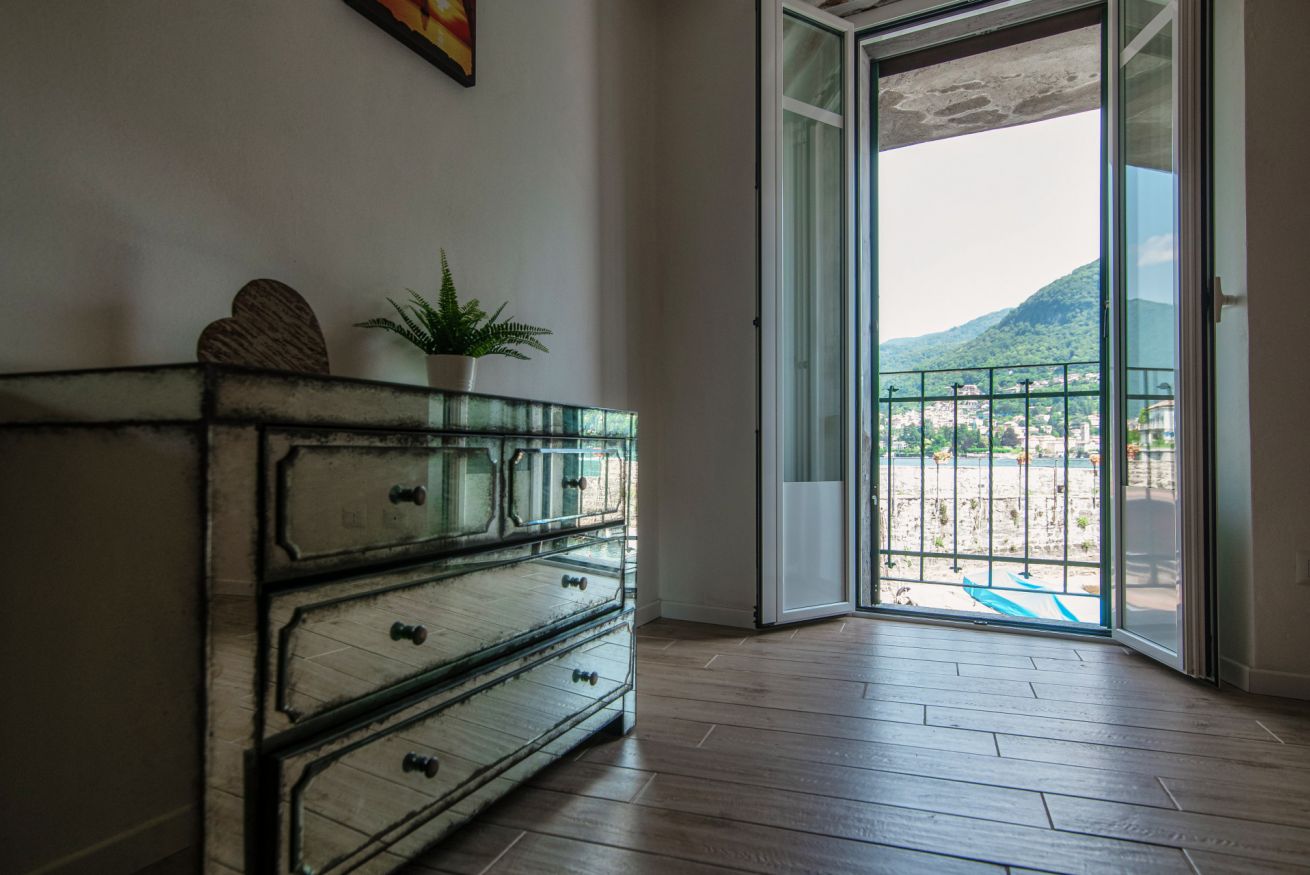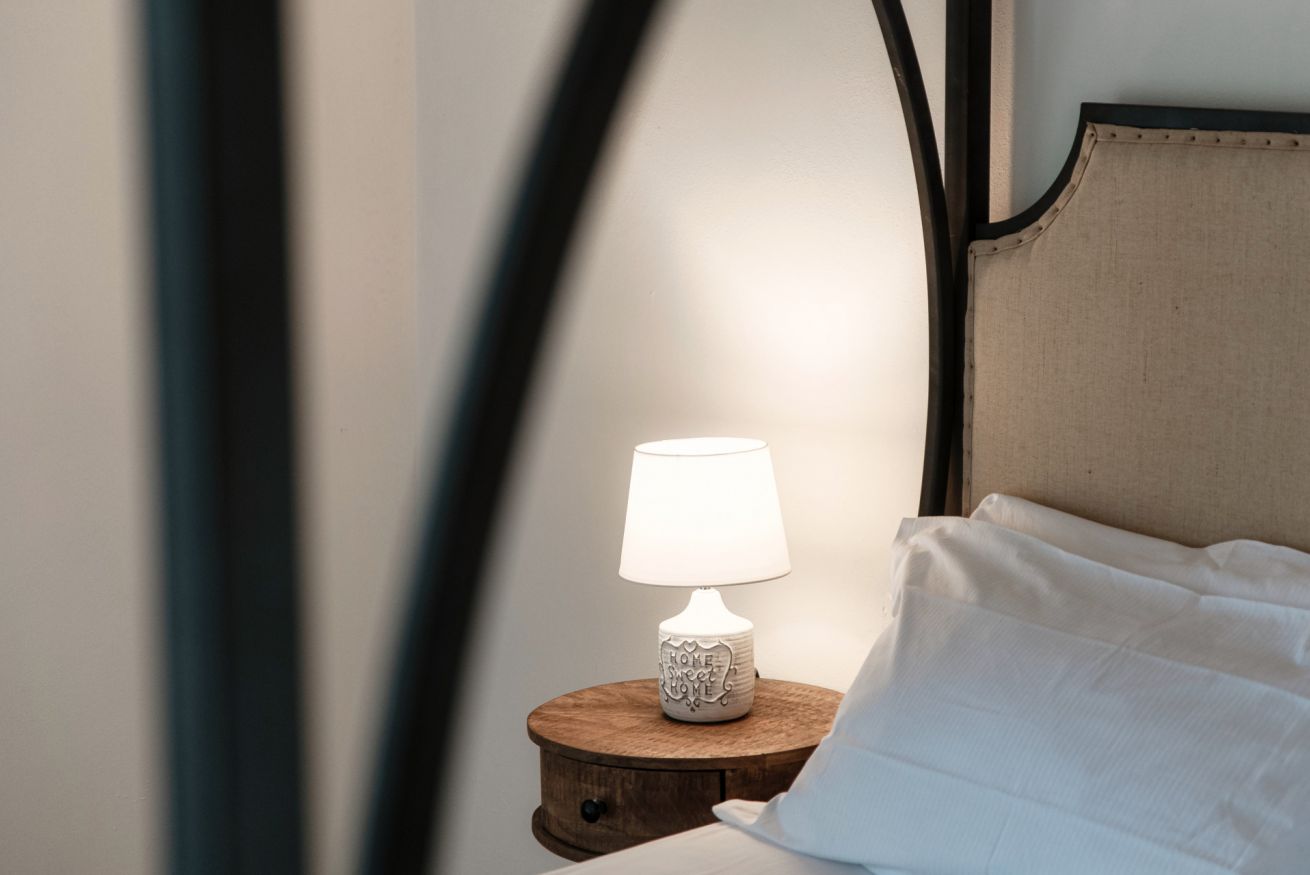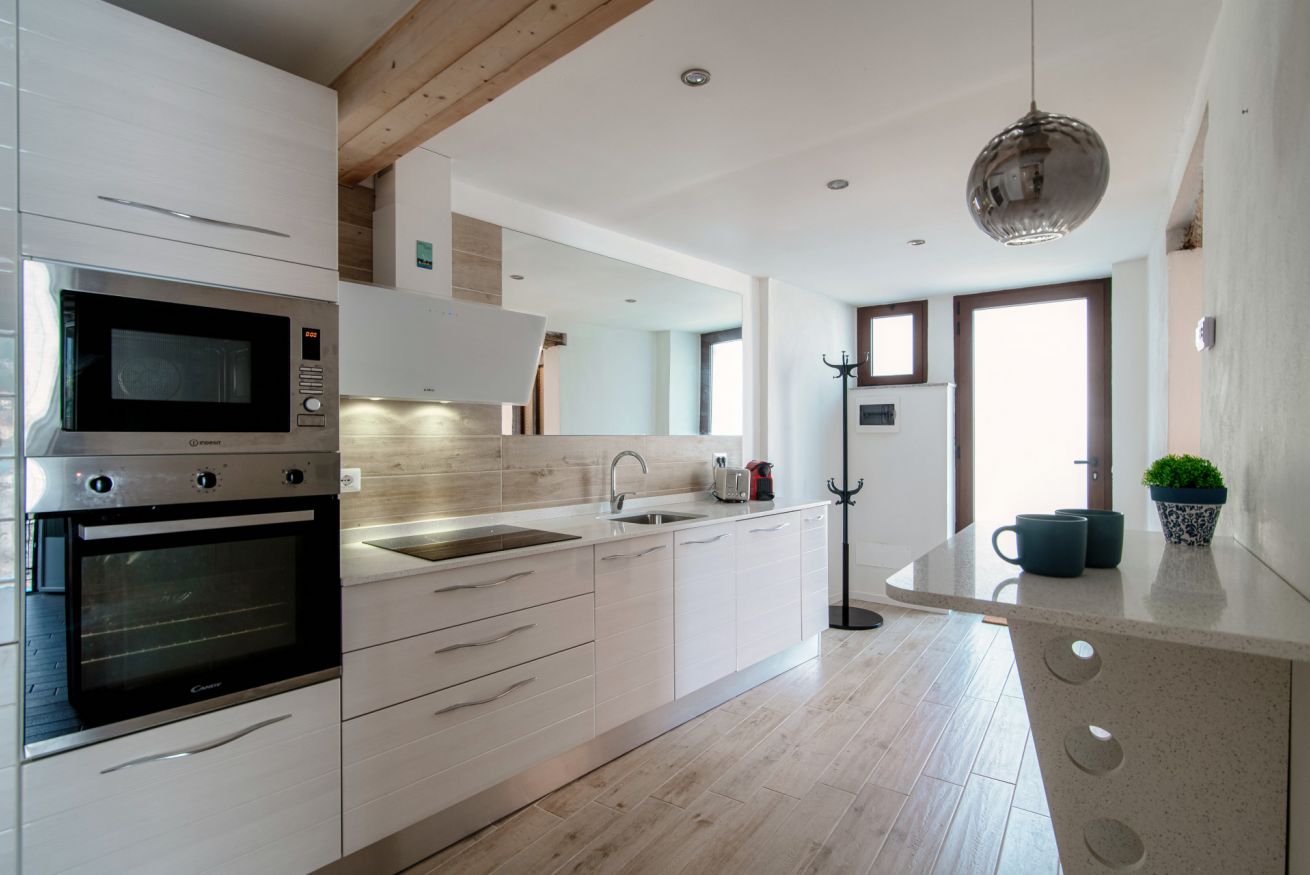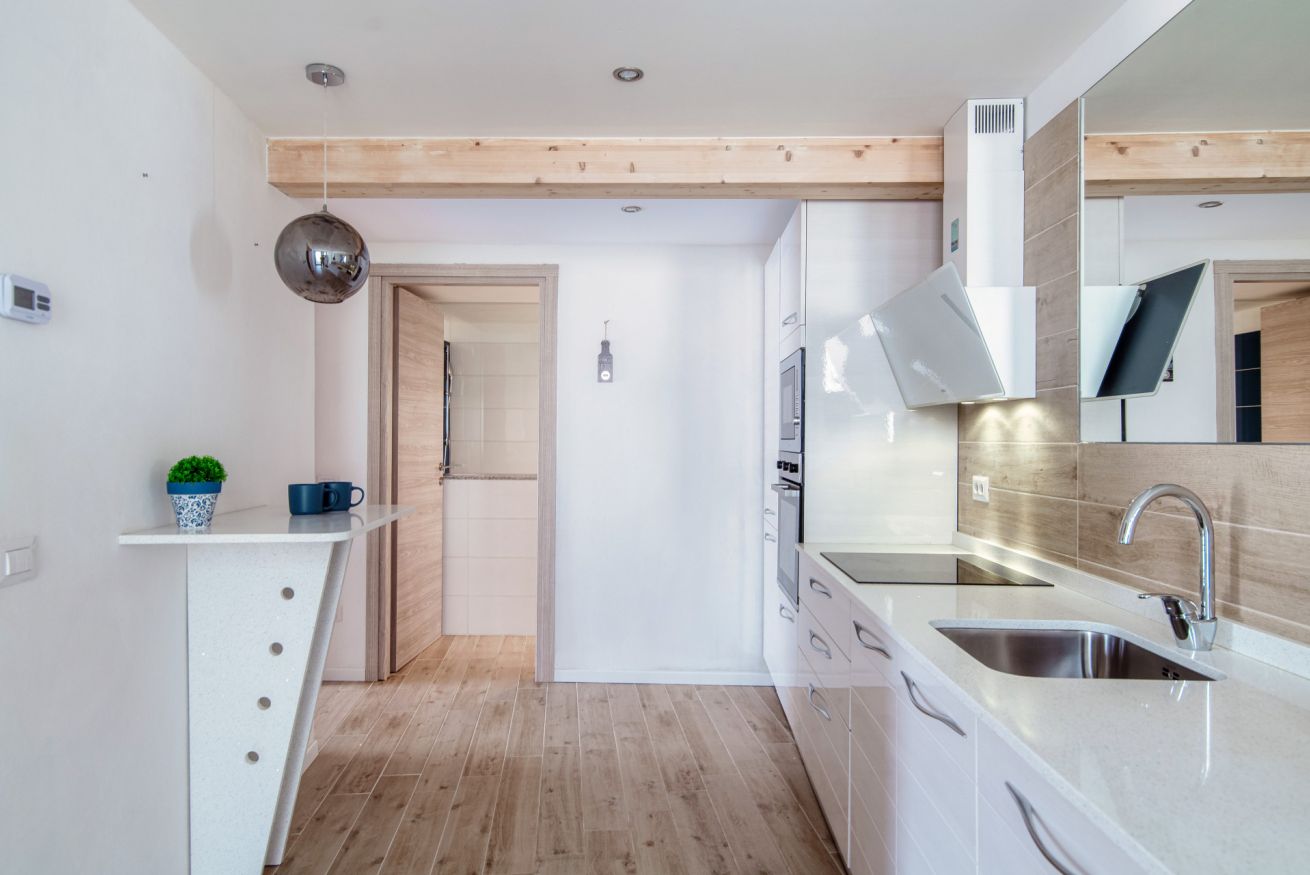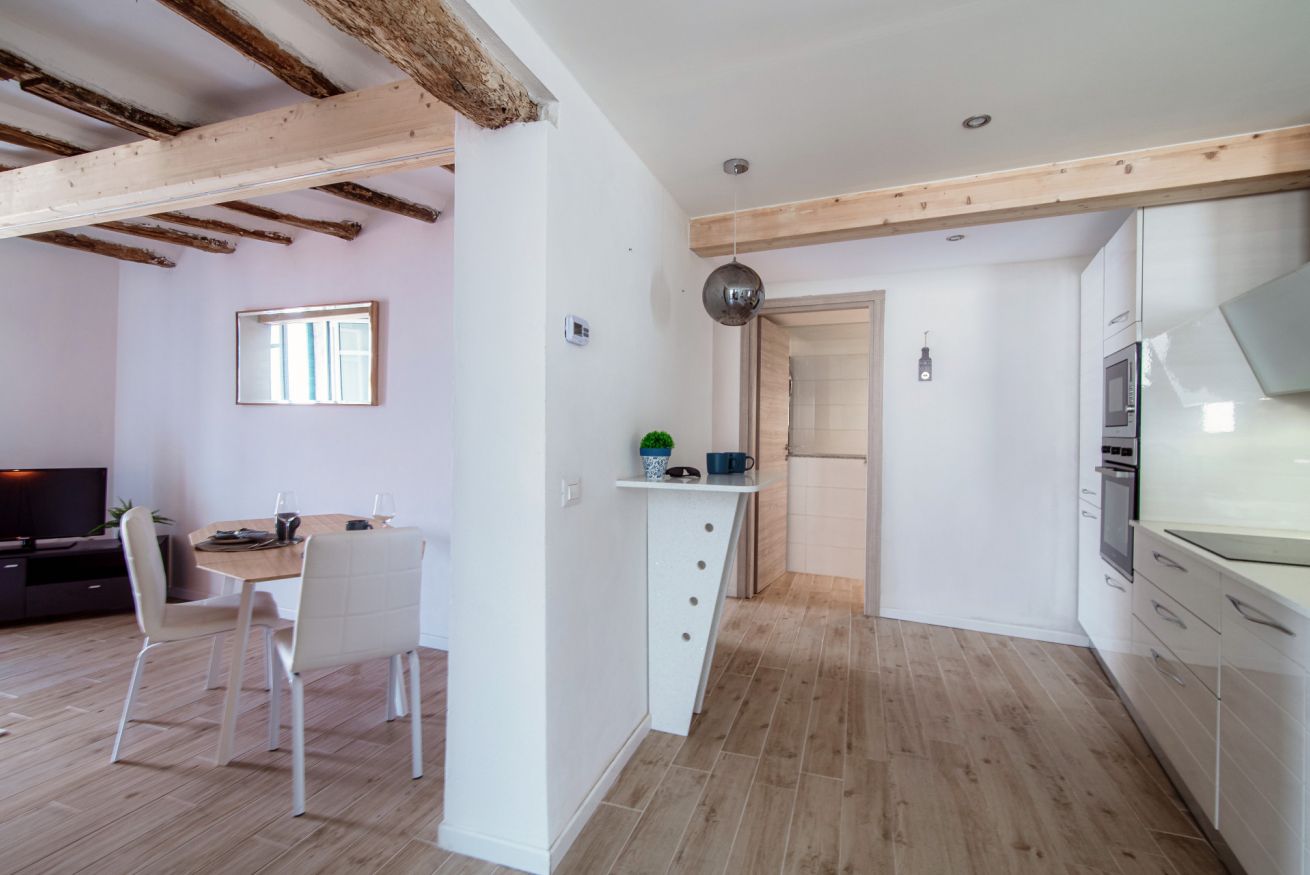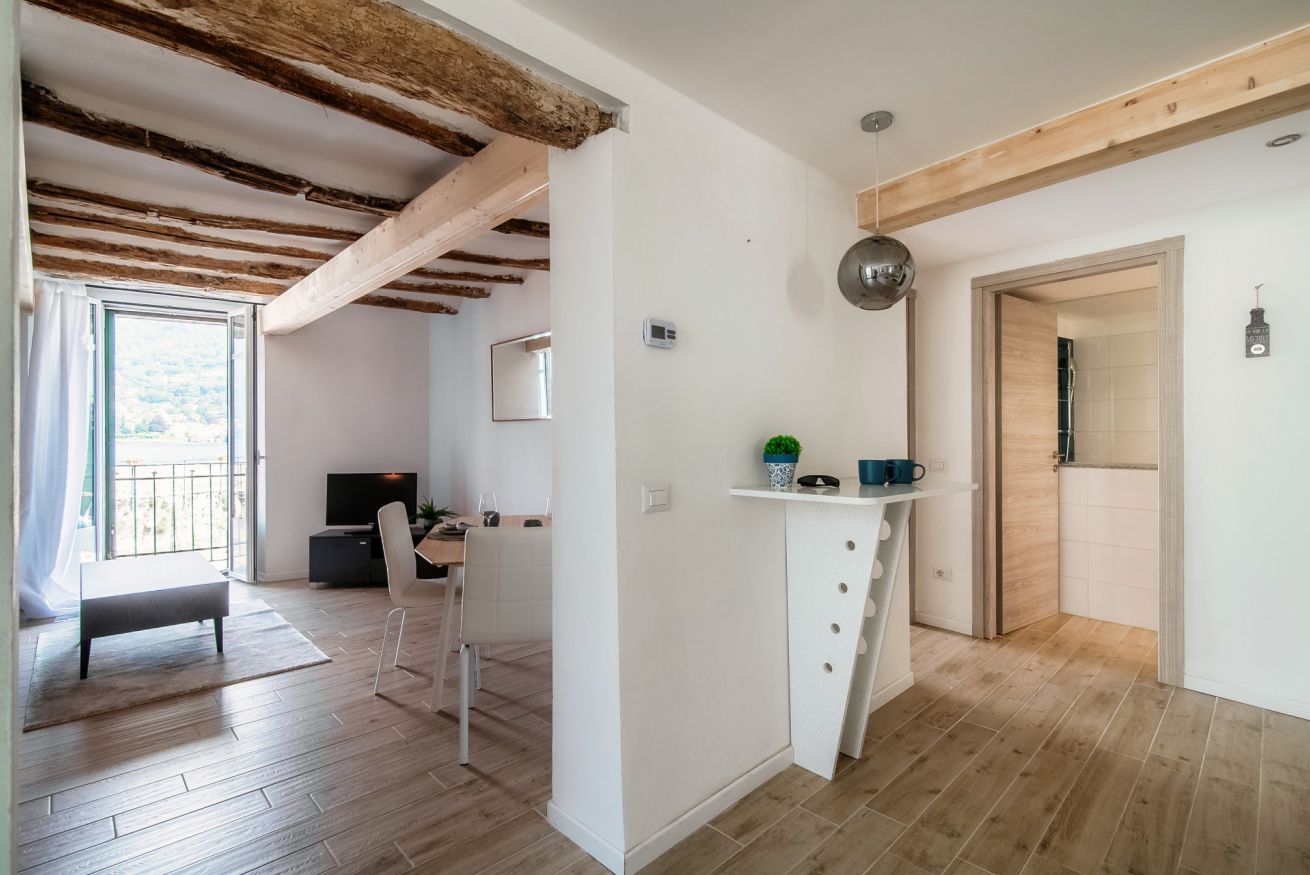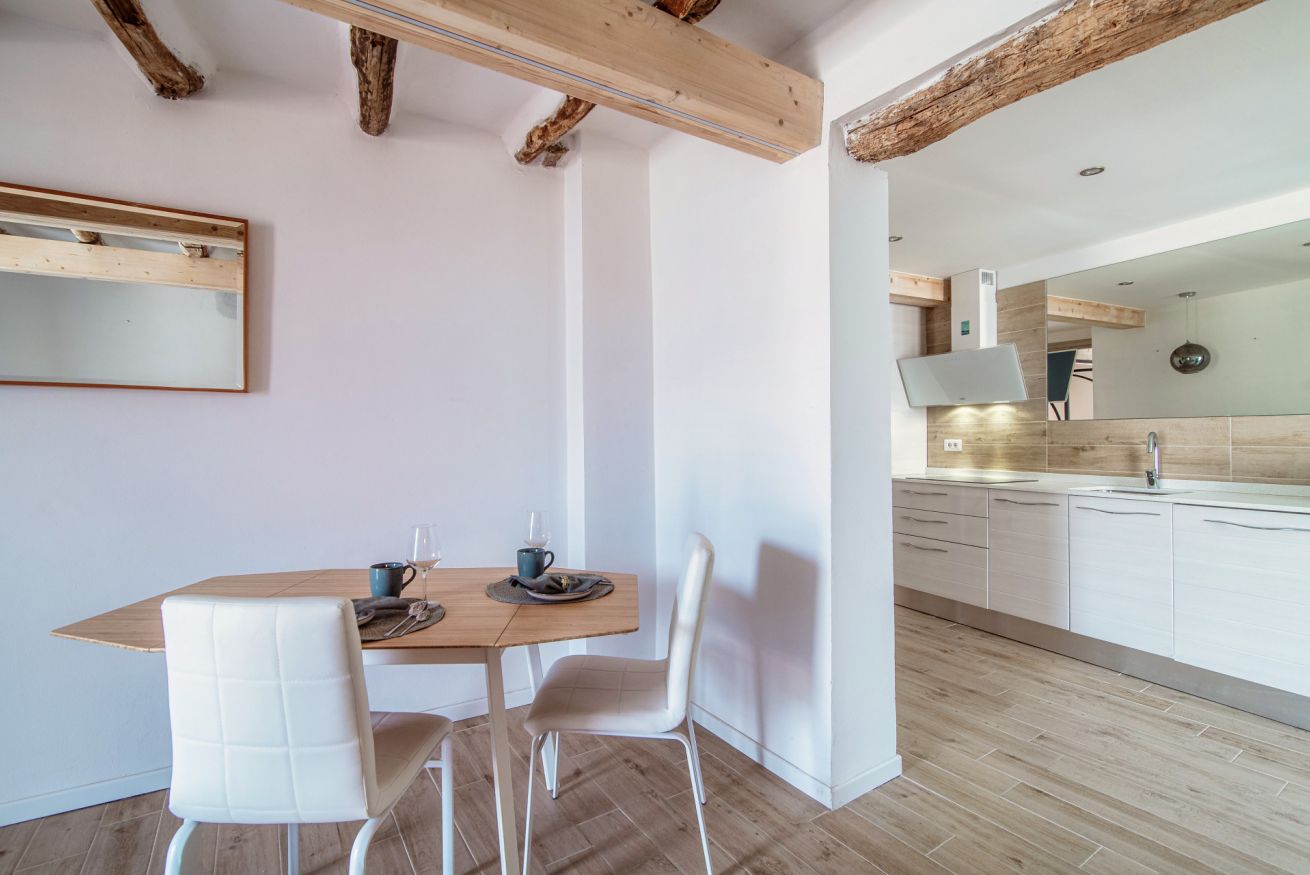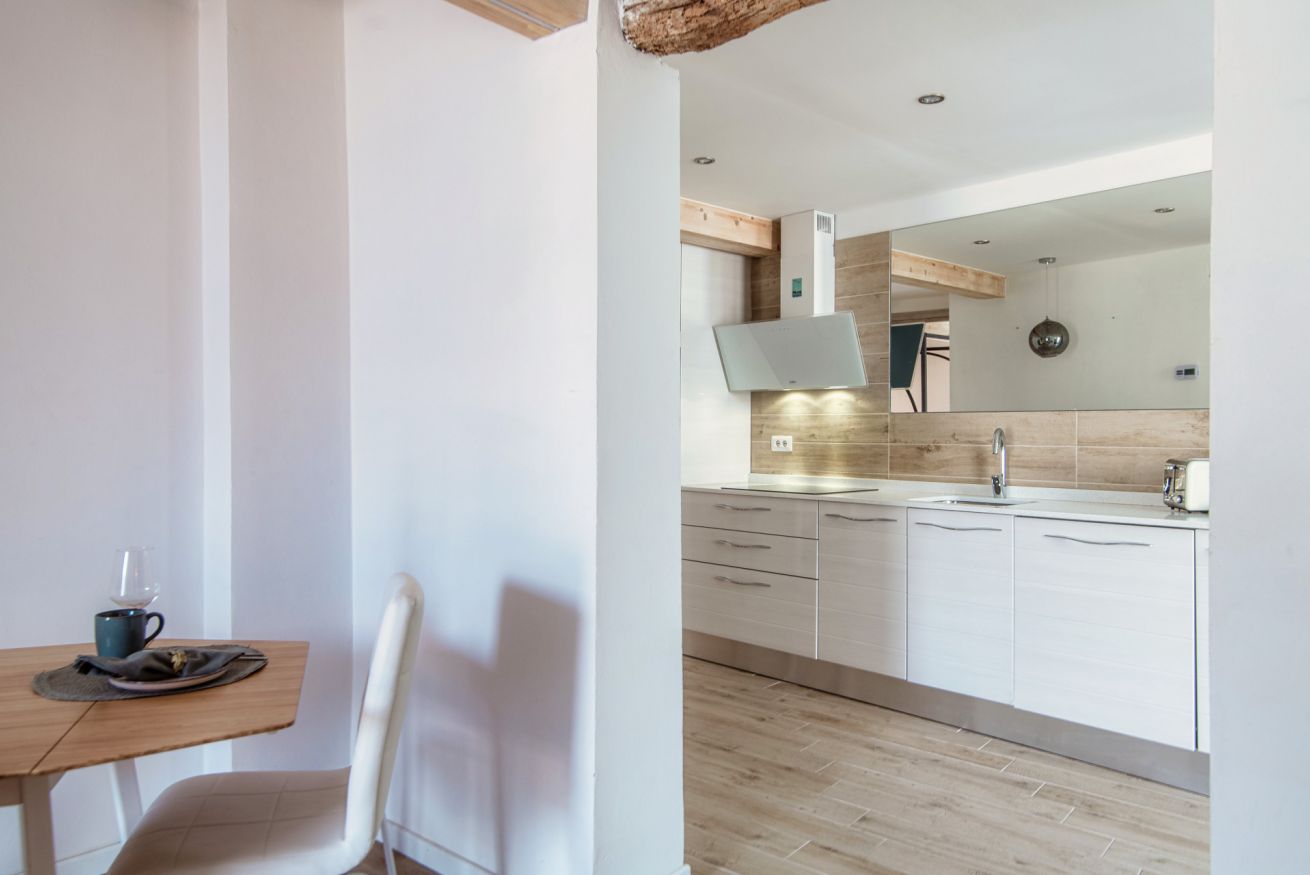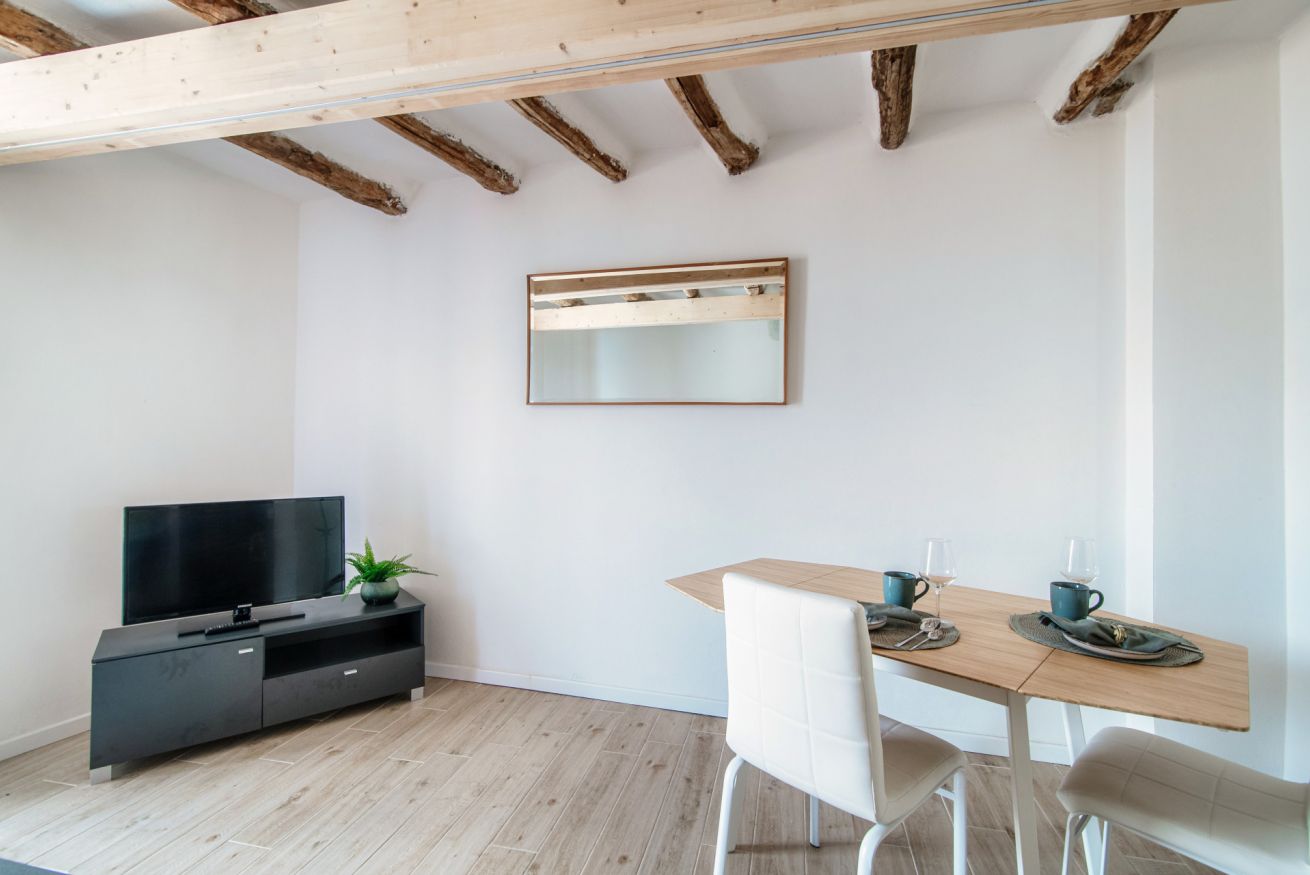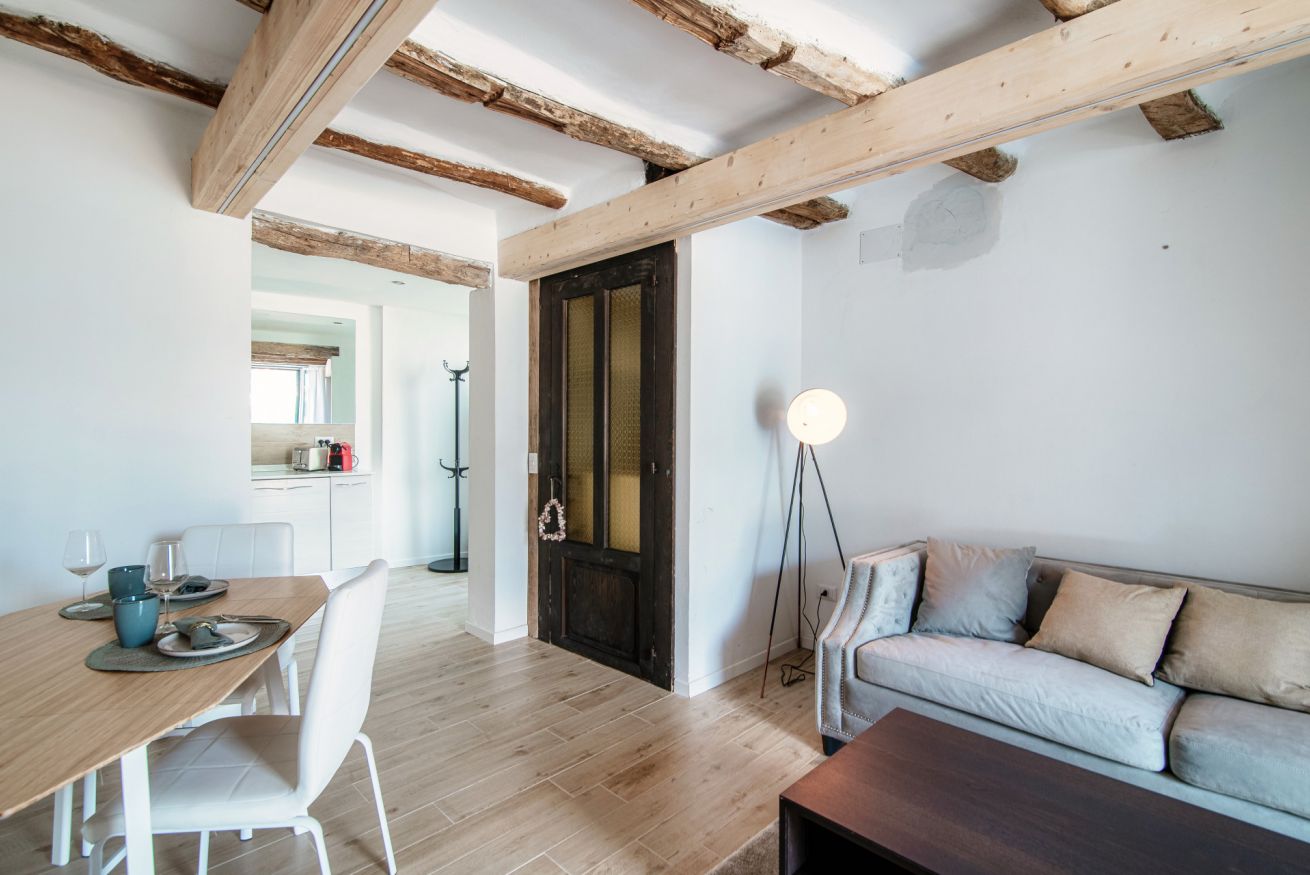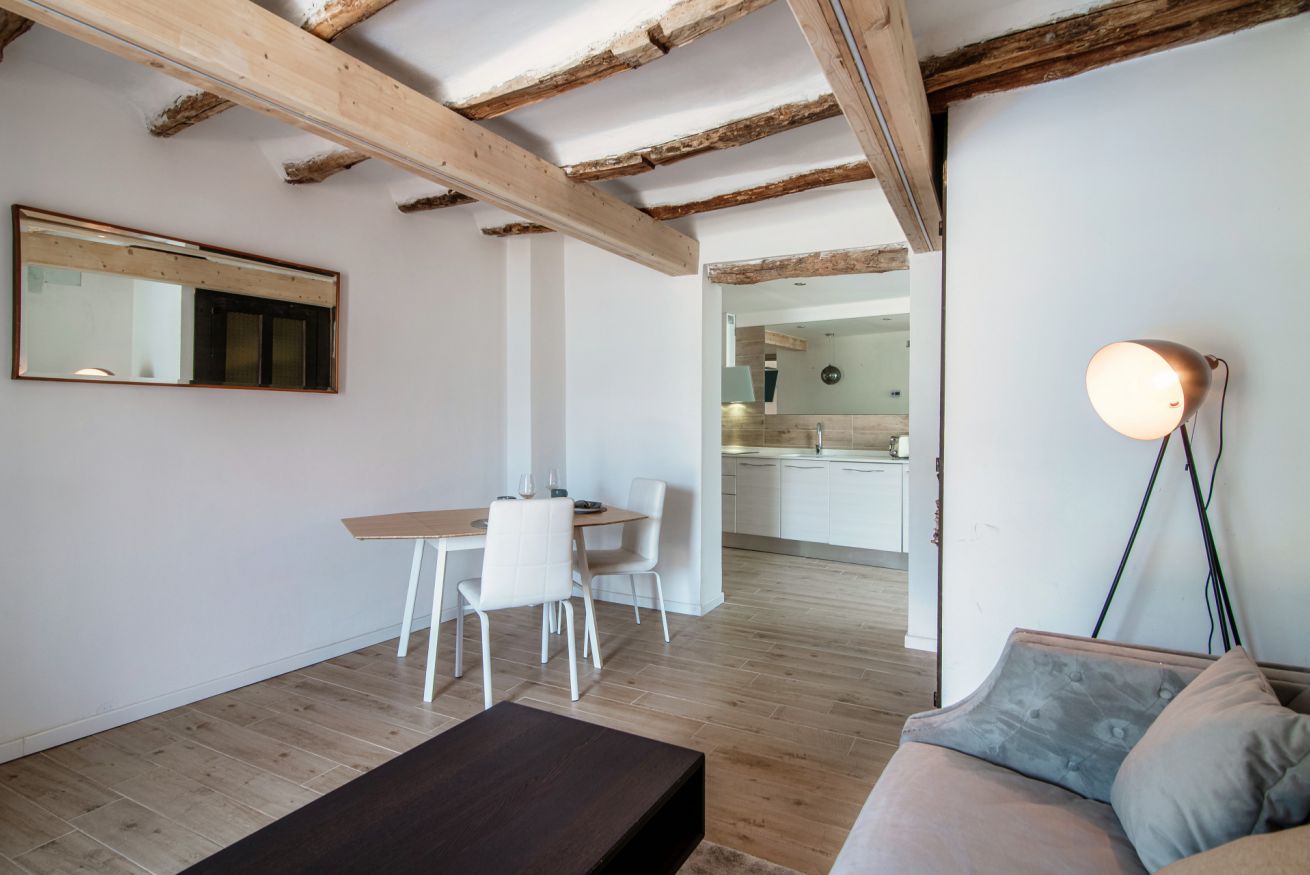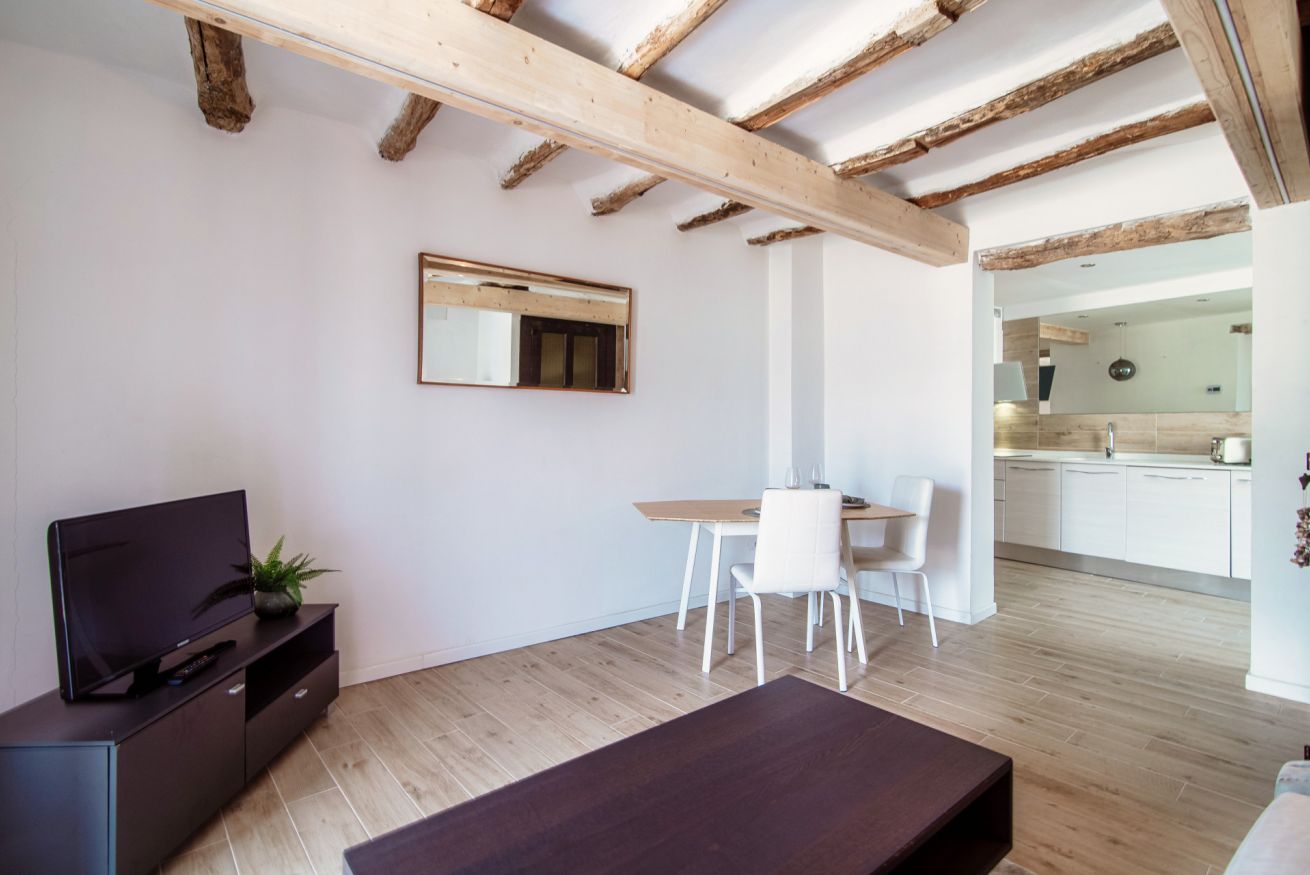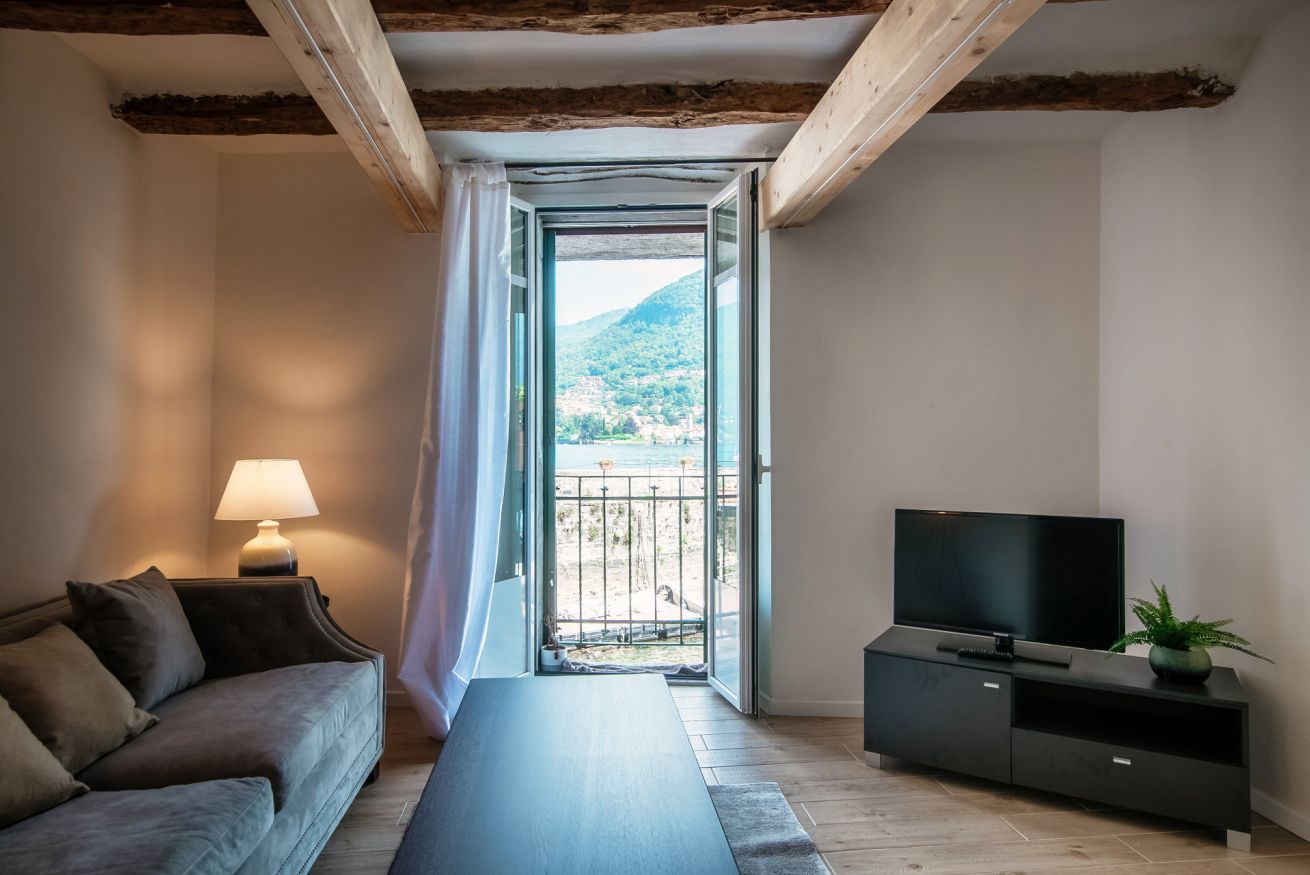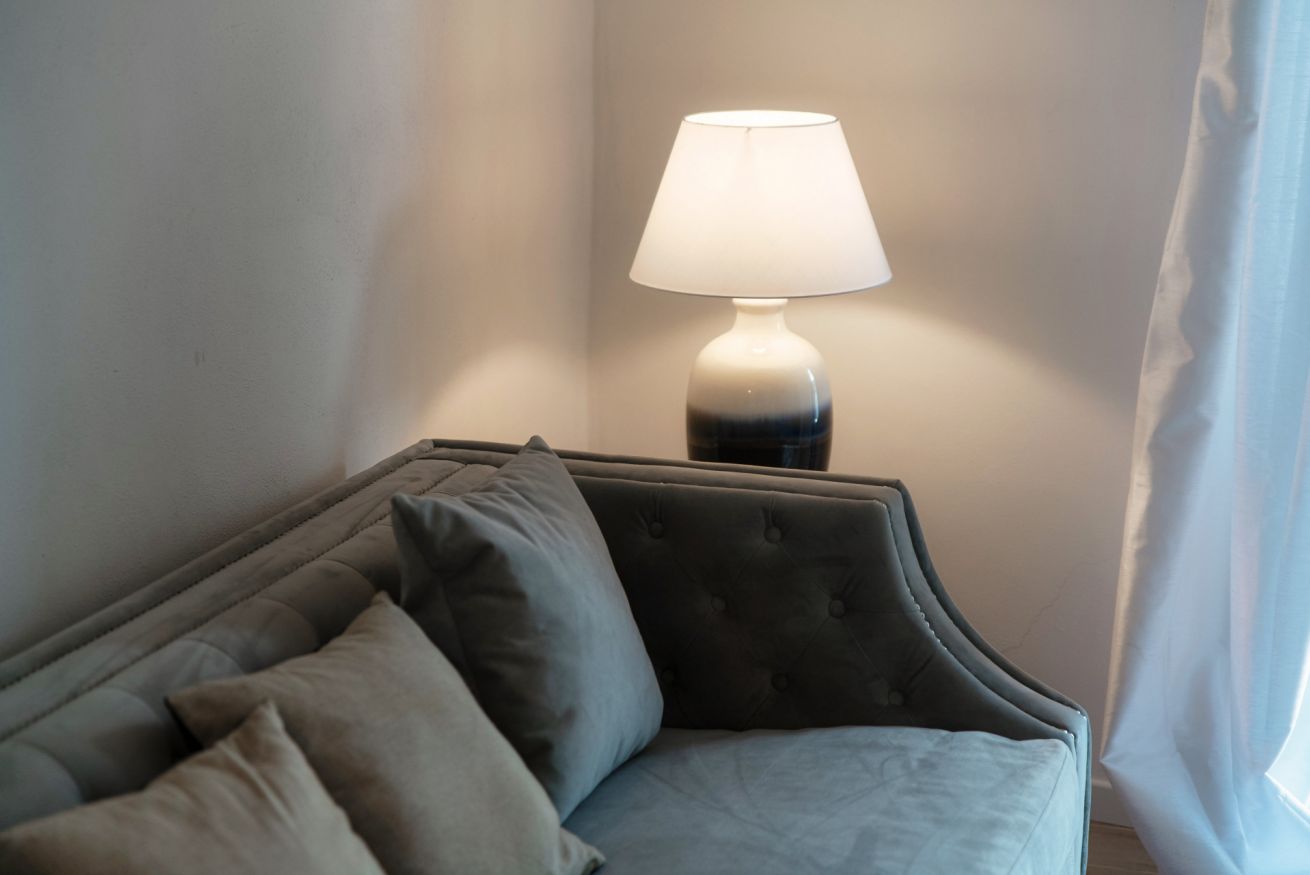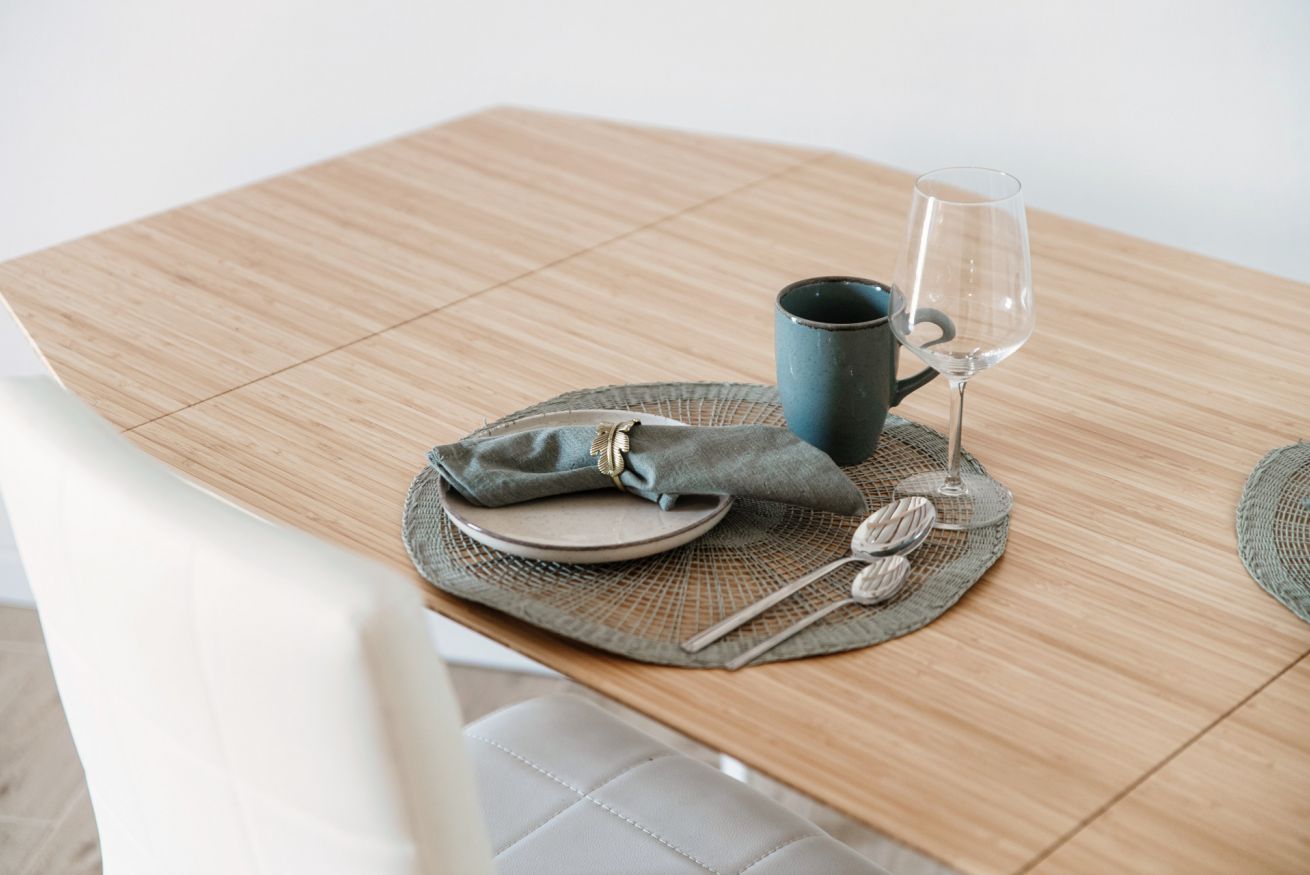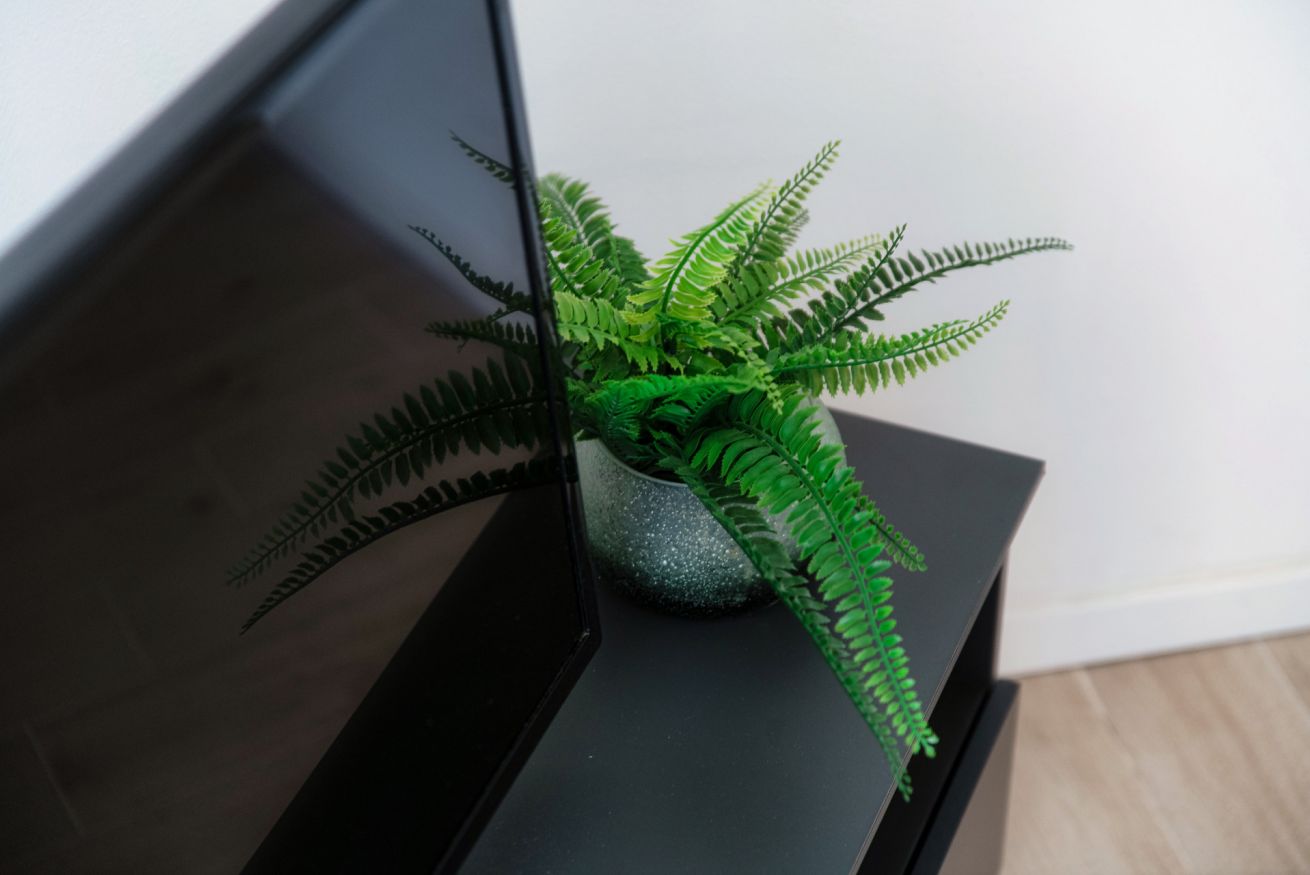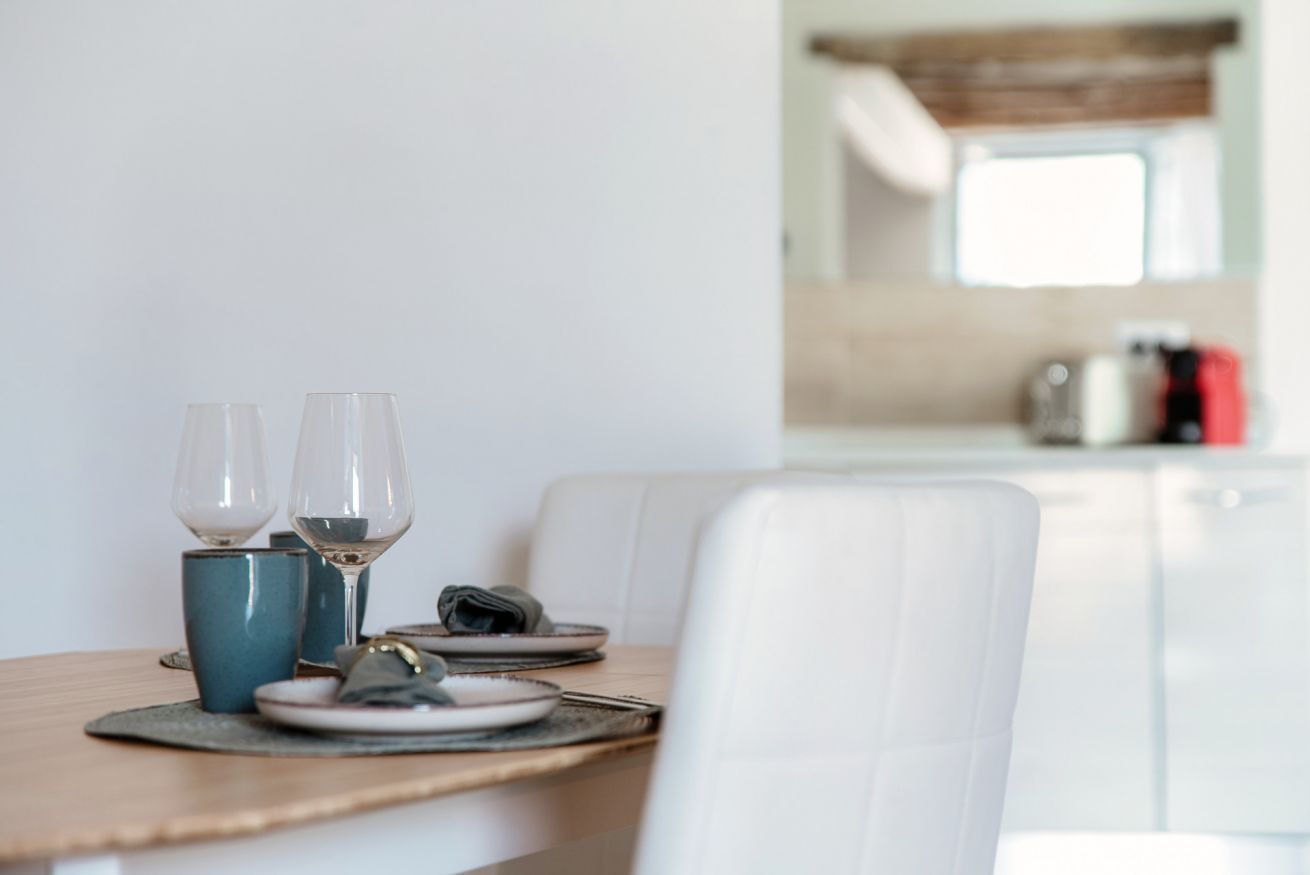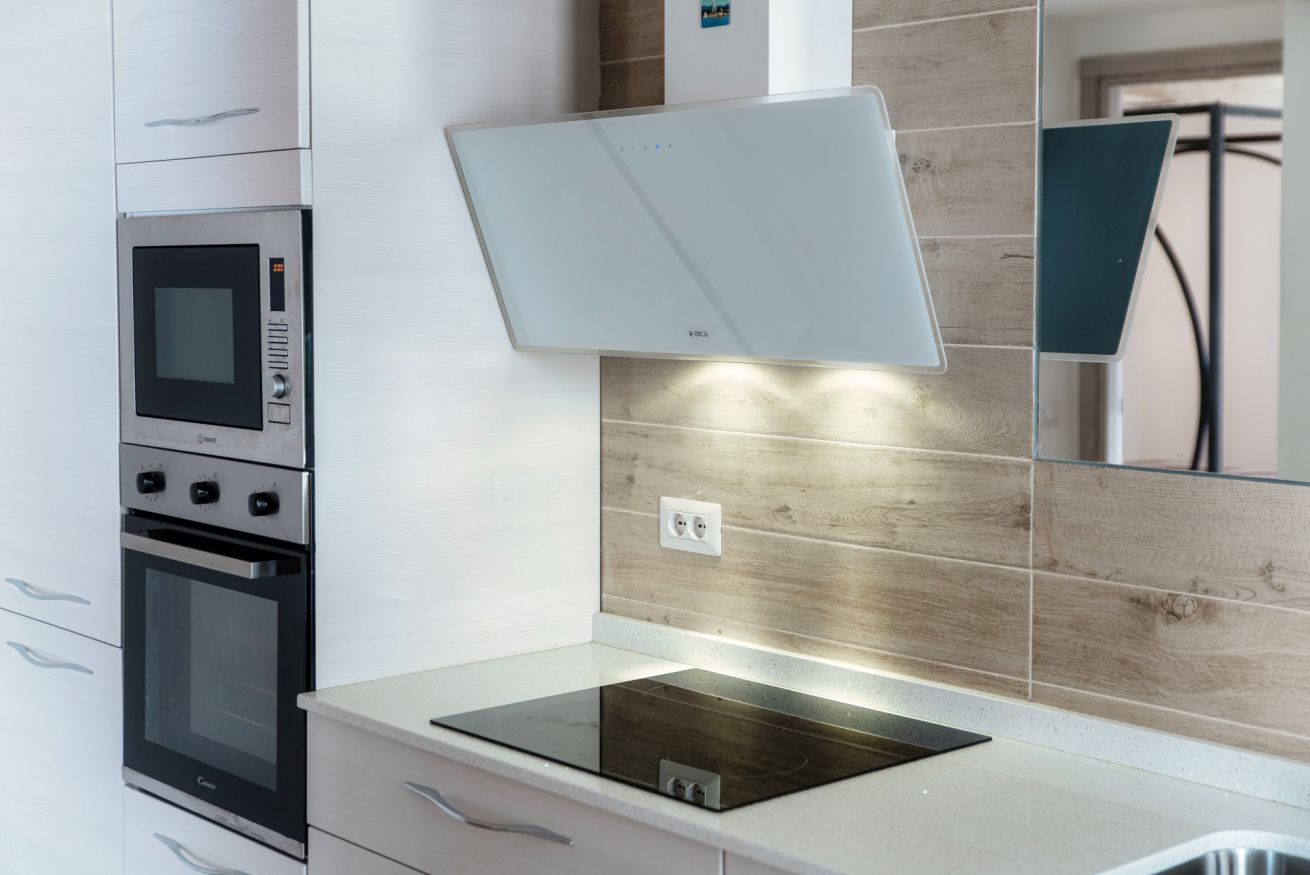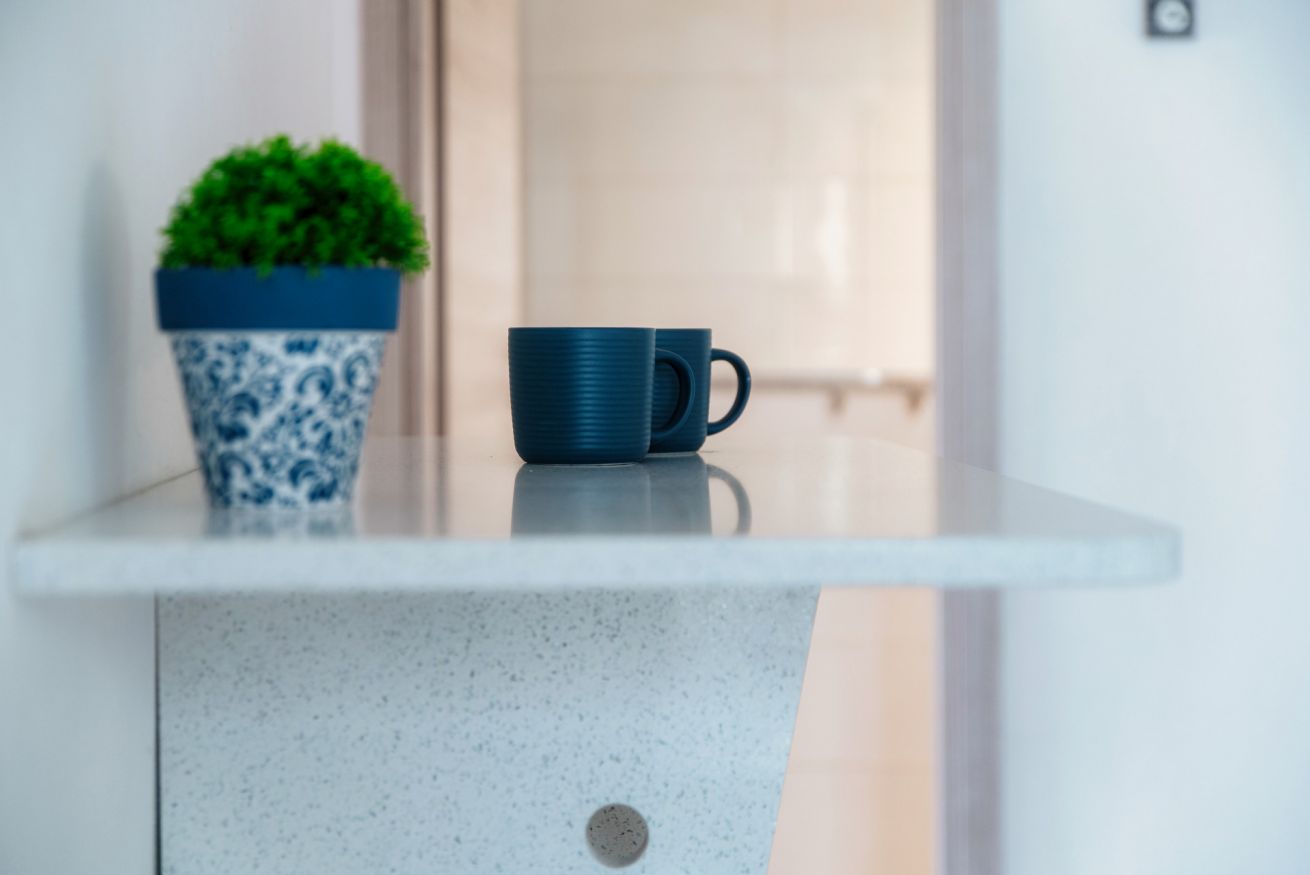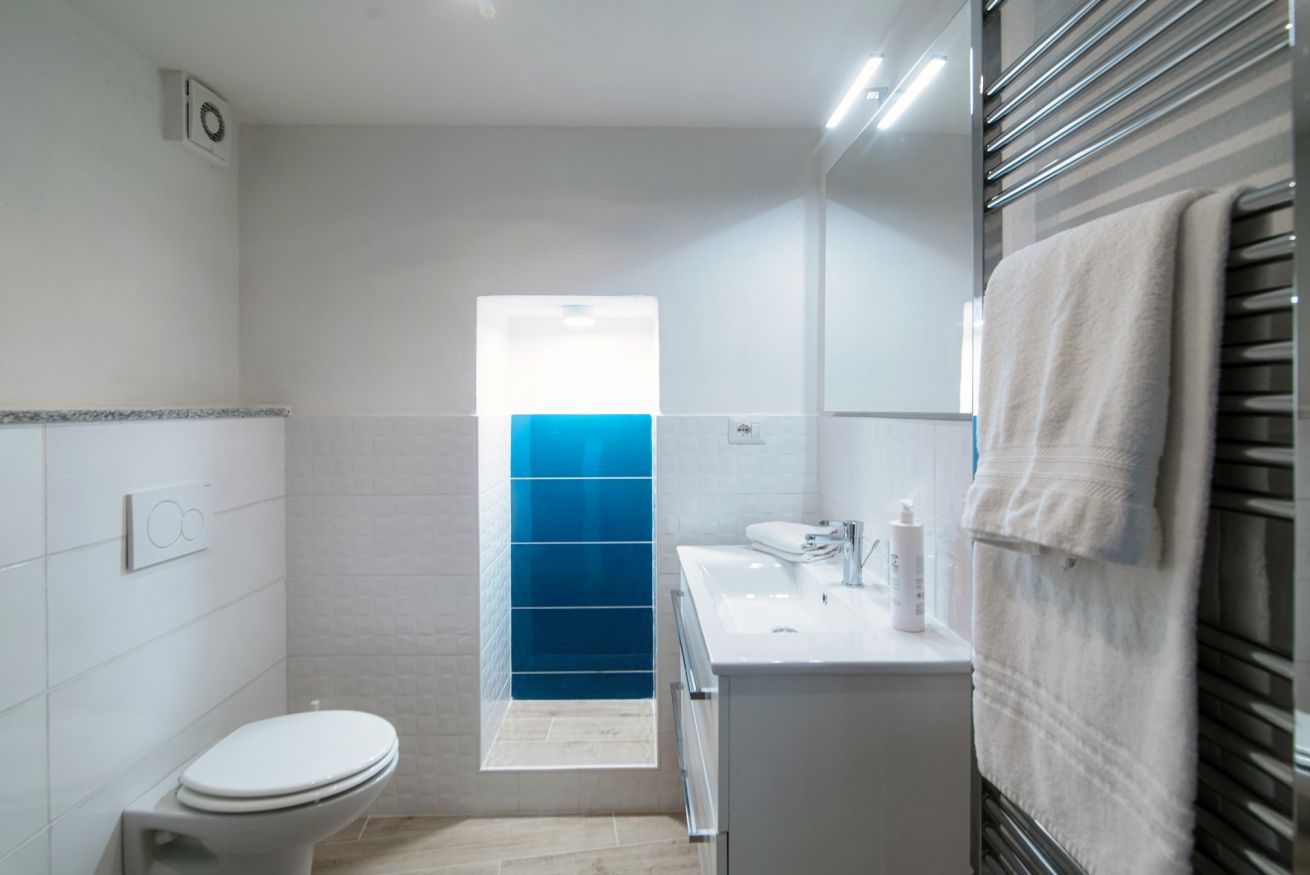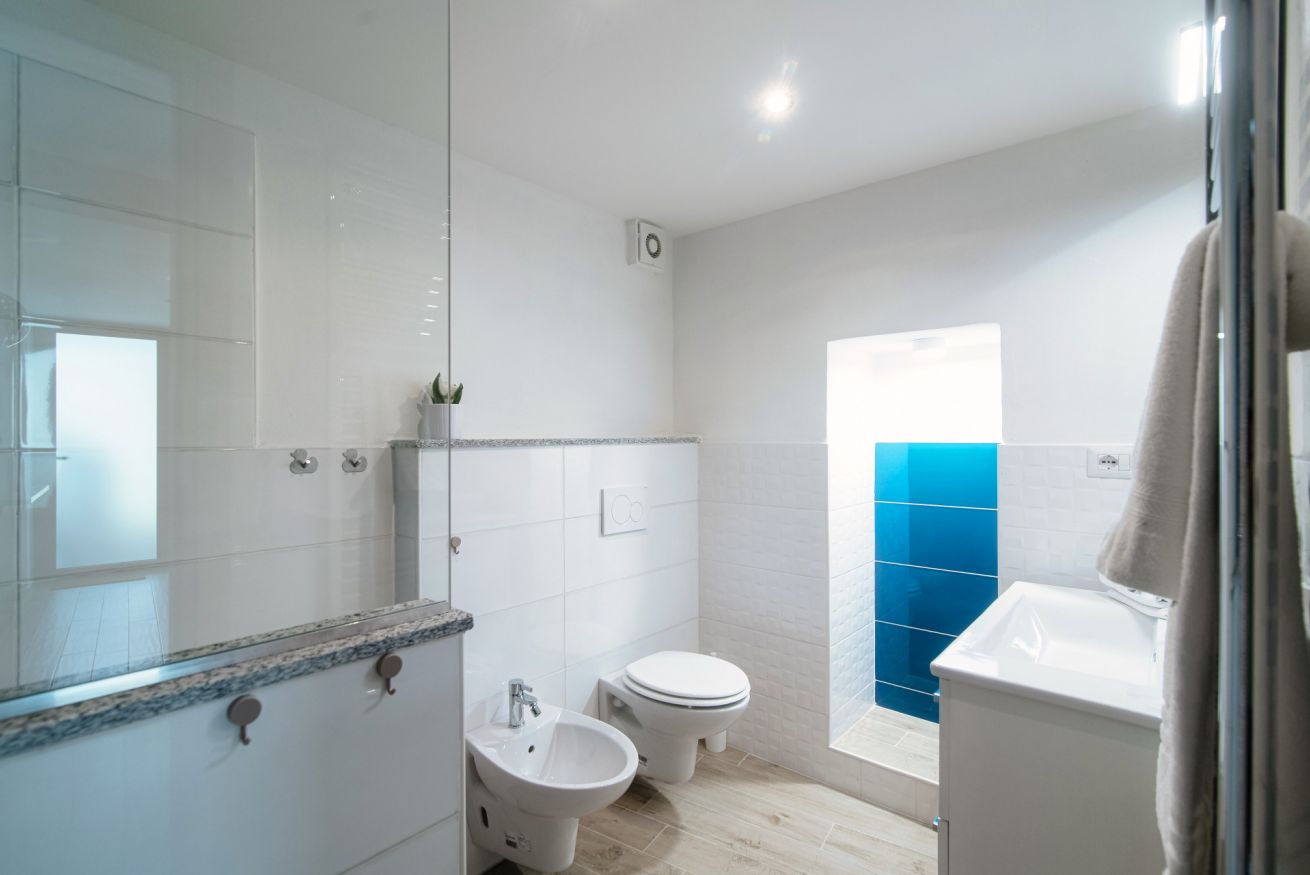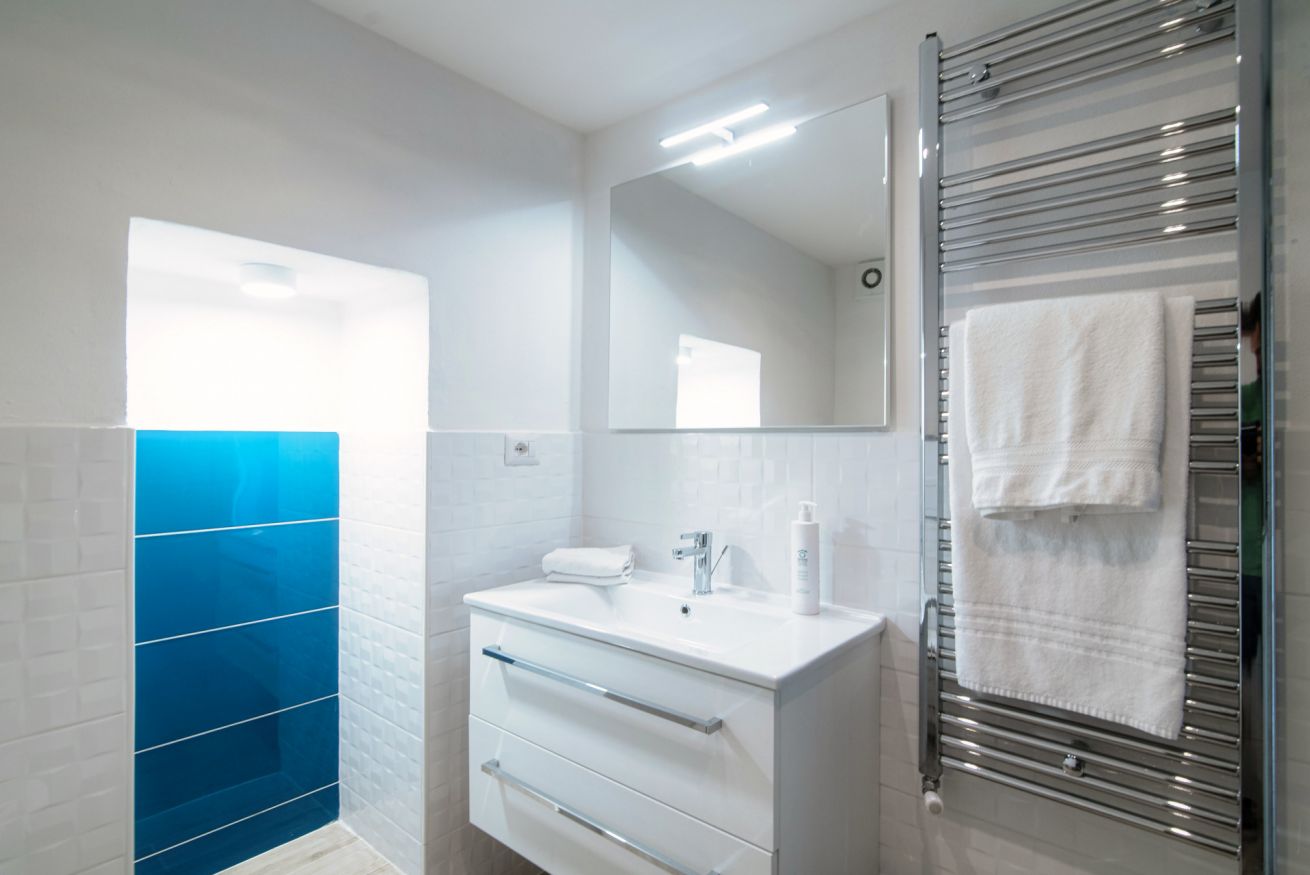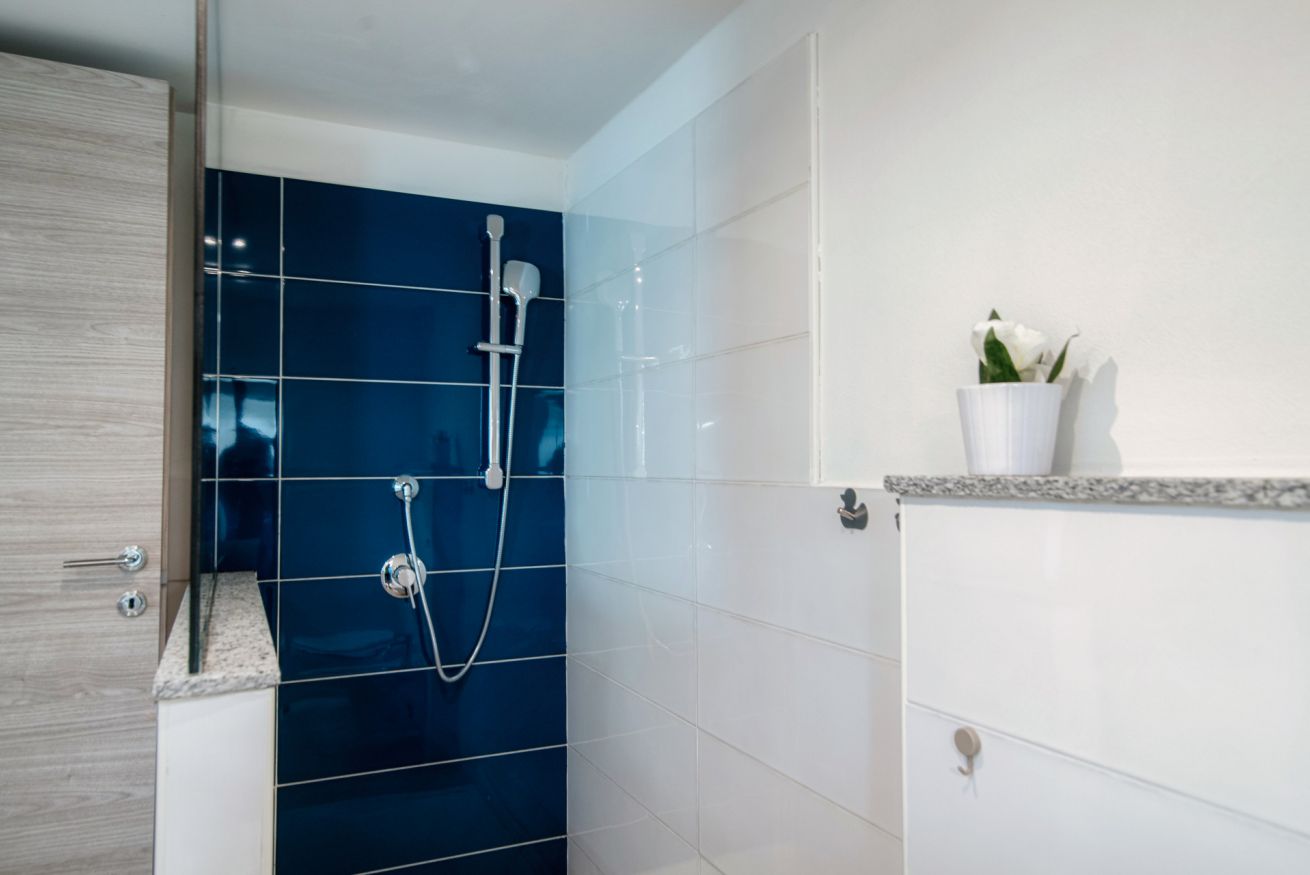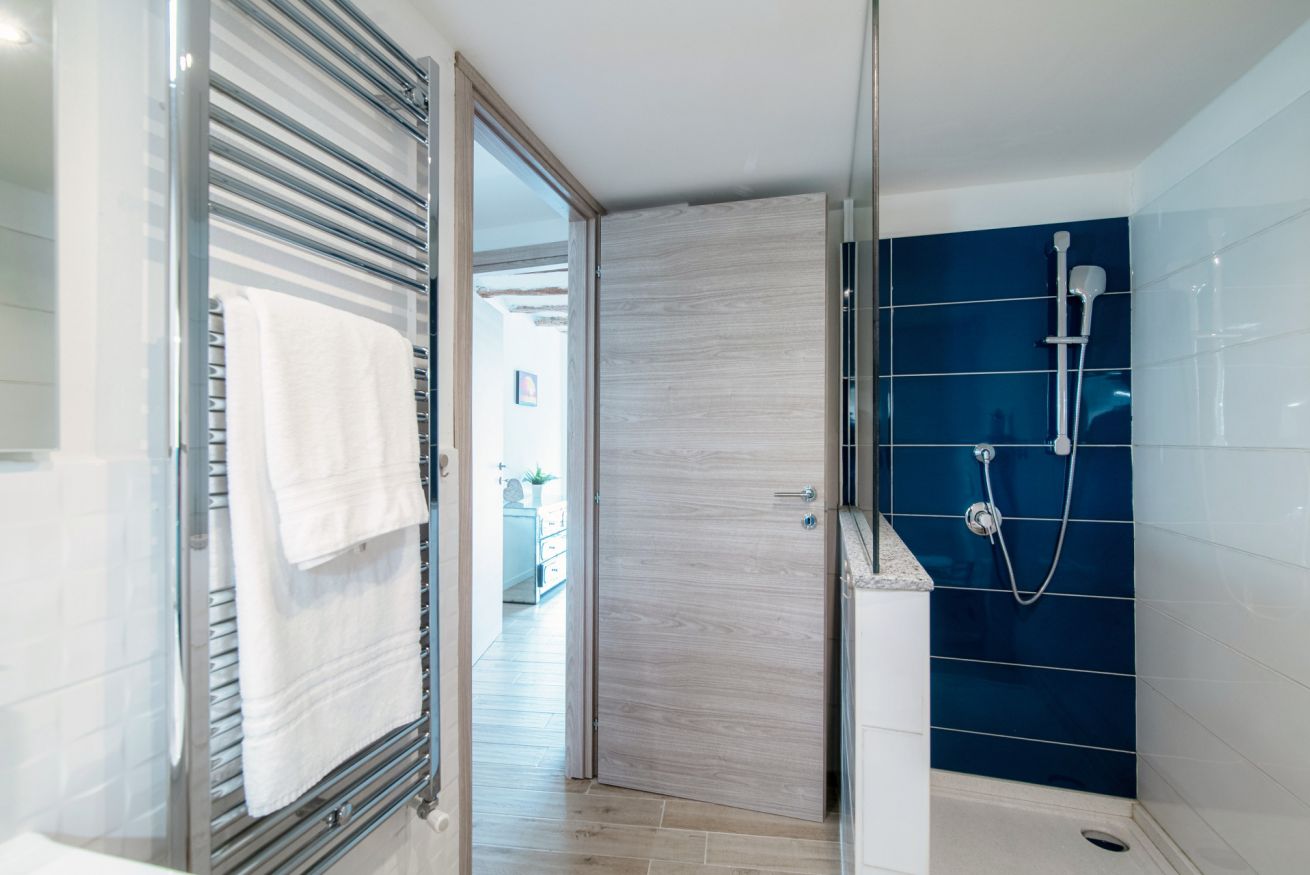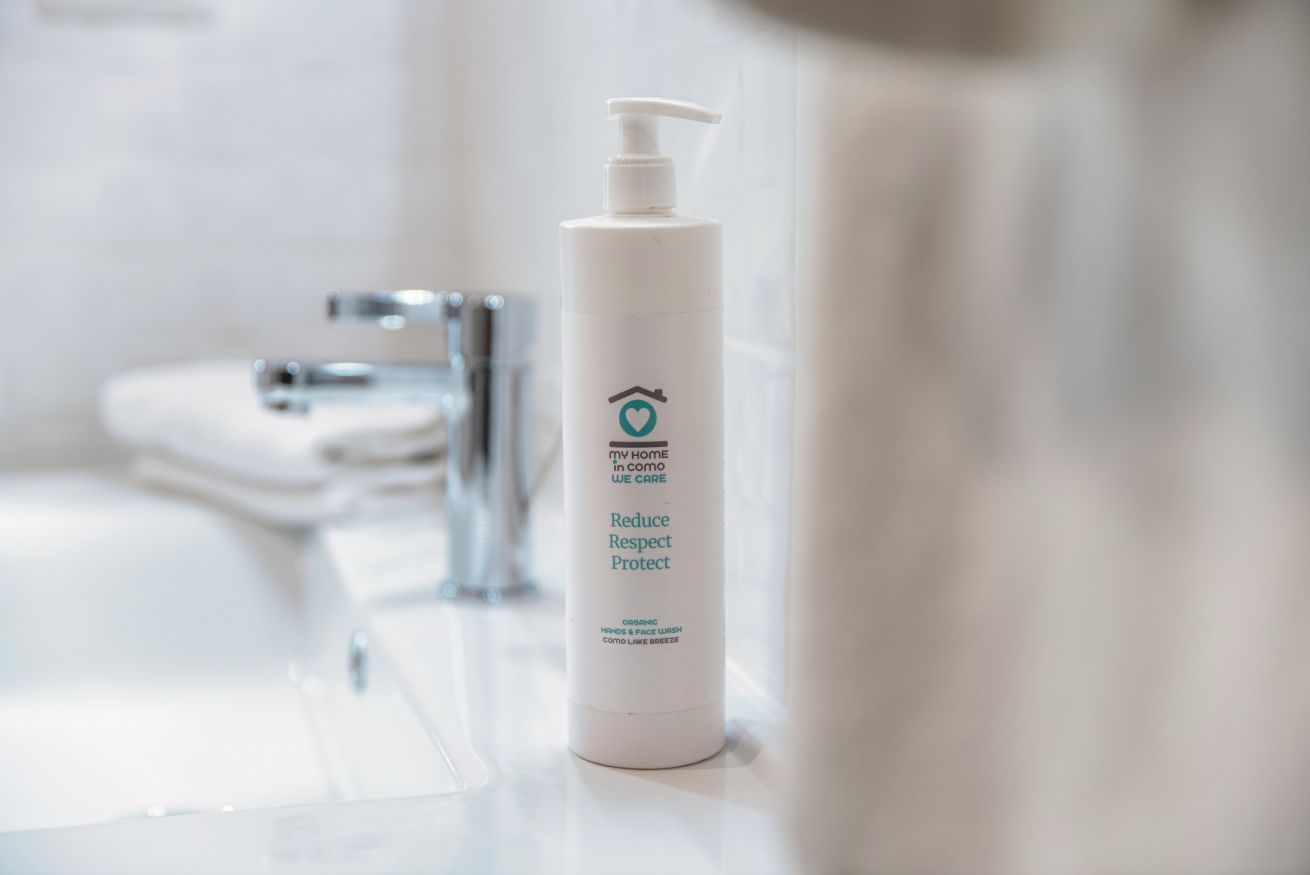 Acqua
Apartment

- Via Vincenzo Bellini 4 - Moltrasio
Description
GENERAL INFO
Acqua (Water) is a cozy apartment for a couple, situated right by the lake in Moltrasio on the western branch of Lake Como.

ADDITIONAL INFO
This apartment consists of a living room, a bedroom with a double bed, and a small but equipped kitchenette. There is one bathroom. Both the bedroom and the living room have a lake view, and there is direct lake access from the apartment as well as a kayak rental.

EXTRAS
A baby bed is available at an extra cost.
In this property, pets are allowed at an additional cost to ensure an allergy-free cleaning.
Extra cleaning and linen are available at an additional cost.
Transportation can be provided, please contact us!

ACCESSIBILITY
Steps have to be taken to access the building.

PARKING
There is no private parking spot, but there are some free parking spots (white lines) and some paid parking spots (blue lines) right in front of the house. The yellow lines are only for residents.

NEIGHBORHOOD
Moltrasio is a small town by the western branch of Lake Como. Situated between Cernobbio and Carate Urio, it is a short drive away from Como city and from the Swiss border.
The apartment is near the town center and the pier for the ferries. In Moltrasio center, there are restaurants and some little shops, a small beach, and lakeside villas.
In nearby Cernobbio, more restaurants and a beach will welcome you.

HIGHLIGHTS & HOME TRUTHS
>Waking up to the gorgeous lake view will leave you inspired for the whole day.
>Traveling from Moltrasio can be a little bit inconvenient without a car.

GETTING AROUND
For the guests' convenience, we advise them to arrive in a car. Como city is a 15-min drive away.
Traveling without a car can be trickier, but also totally doable. There are buses running from Moltrasio to Como and other lakeside towns. Look for lines C10 and C20 operated by ASF Autolinee. The bus stop for C20 is near the building. Tickets can be obtained from the driver (cash only) or in designated places in the area or in Como (see the ASF Autolinee website). Please note that the buses don't run often and services stop at around 10 pm. Taxi rides are available, but not easily attainable in the region.
From the pier in Piazza San Rocco in Moltrasio, ferries regularly depart to nearby towns. The timetable and tickets are available on the Navigazione Laghi website. You can also buy tickets at the pier.
From Como, it is easy to travel to Milan and Switzerland (Lugano, Bellinzona, Locarno) by train. There are also public ferries traveling to other lakeside towns from the pier in the Como center.
The nearest airports are Milano Malpensa, Milano Linate, and Orio Al Serio in Bergamo. It is possible to arrange a direct shuttle to and from the airport at an additional cost.
For more questions regarding transportation, please do not hesitate to contact us, we will be happy to help and ensure that you reach your preferred destination!

TIPS
>We advise you to take a day to visit the marvelous little towns around the lake. Como city is the urban center of the area, but the little towns are gems with glorious lakeside villas.
>To travel and walk around Lake Como, especially in the little towns and in the mountains, comfortable shoes are a must.
>There are many public drinking water fountains in the area, and the water is safe to drink unless stated otherwise. Tap water is also drinkable. You can carry your own refillable bottle!
>If you are looking for an easy hike in the area and want to enjoy mountain views anyway, Lake Como Greenway is an easy-to-follow trail that doesn't require too much walking uphill. The Greenway goes through the little towns from Colonno to Griante. From Moltrasio, you can get to the starting point in Colonno by bus.
>Nature lovers will enjoy Via Verde which leads through the woods and along the lake from Moltrasio to Laglio.
>Look for traditional restaurants where you can try local foods such as Lake Como fish dishes.
>In Italy, many shops (especially the little ones) and services are closed in the middle of the day, so be careful to plan your shopping accordingly.
>Lake Como is one of the deepest lakes in Europe and the deepest in Italy. Swimming and diving are prohibited in many areas and can be dangerous. For those who wish to dwell in the water, however, there are some options. In Moltrasio, there is a small beach. In nearby Lido di Cernobbio, there are sunbeds and a pool. In Como city, there is an outdoor pool near Villa Olmo and a lakeside complex near Villa Geno where you can also go for a little swim in the lake. There is a beach bar, a restaurant, and lifeguards for your safety.
Lido di Bellagio and pebbly San Giovanni beach will be waiting for those who wish to travel and explore the beautiful town of Bellagio which lies in the middle of the two Larian branches. Locals and visitors also enjoy traveling to Nesso where the bravest swimmers can jump into the lake from the ancient Roman bridge near the waterfall.
>Lake Como is located in a mountainous region. The surrounding pre-Alps might not seem very high, but the climate is nevertheless affected by the nearby mountains, and temperatures can change quickly. Be particularly attentive to the weather when hiking, and bring some warm and waterproof clothes with you!

EXPERIENCES
There are so many great things to do around Lake Como! We can suggest and help you to arrange the following:

>Private boat rides
>Kayaks/SUPs in the lake
>Flights in a seaplane above the lake
>Yoga and meditation classes
>Wine tastings
>Cooking classes
>Hiking and foraging
>Mountain-bike tours
>Trekking in the mountains
>Guided tours to Milan

For more information, please contact us, and we will be thrilled to advise specific experiences that would suit your taste!

OTHER THINGS TO NOTE
Please note that all guests are required to pay a city tax of 1.50€ per night per person.
According to Italian laws, every guest's personal ID will be requested before check-in. In order to speed up the check-in process, we kindly ask all guests to fill out the online check-in form which is sent via e-mail along with the booking confirmation.
In this property, it is mandatory to separate the garbage. Recycling laws are strict in Italy.
Check-in: 15:00 - 19:00
Features
Check-in: 15:00 - 19:00
Check-out: 10:00
Standard occupancy: 2
Max occupancy: 2
Location
Via Vincenzo Bellini 4 - Moltrasio